Theo Von is a well-known podcaster, actor and American comedian. He performs stand-up comedy on stage and on the internet. You've probably seen him on MTV before.
He's also produced comedic series that can be found on Netflix and comedic Central.  Let's learn more about Theo Von's net worth, career and more.
Theo Von's Net Worth
Theo Von's net worth is estimated to be around $2.5 million. The majority of his income comes from stand-up comedy tours, TV appearances, movies, podcasts, and merchandise sales.
In March 2021, he paid $1.645 million for a mansion in Nashville, Tennessee, from retiring Vanderbilt head coach Derek Mason. The house is quite big with a total area of 4,918 square feet and five bedrooms and five bathrooms.
Aside from his home, Theo has a car collection that includes a Tesla Model S, a Ford F-150 Raptor4, and a Dodge Challenger SRT Hellcat.
These celebrity net worths will blow your mind:
Theo Von's Early Years: From Louisiana to Comedy Stardom
Theo Von was born in Louisiana on March 19, 1980. His dad was from Nicaragua, and his mom has Irish and Italian roots. His dad died in a shooting accident when Theo was 16. He has two younger sisters and an older brother.
Theo started telling jokes in Louisiana and later moved to Los Angeles when he was 23 to do comedy as a job. He was on MTV's Road Rules: Maximum Velocity Tour in 2000 and appeared on The Challenge for four seasons. He won two times and was the second place once.
In 2006, he was on Last Comic Standing and won the online contest. He also did some shows for the troops and performed at Guantanamo Bay. He did comedy on shows like Live at Gotham, Man Up, Stand-Up, and Kamikaze Comedy. He got his own show on Comedy Central called The Half Hour in 2012.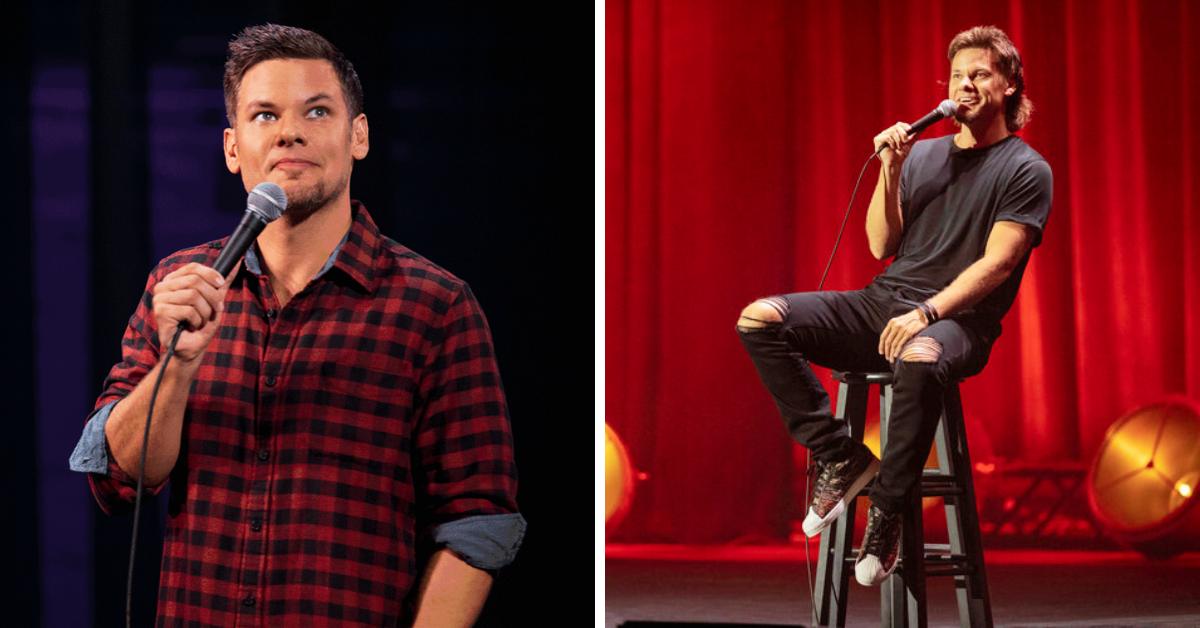 From Stand-Up to TV Hosting and Film
Aside from making people laugh, Theo has also hosted several TV shows and appeared in a few films. From 2012 to 2014, he hosted an internet TV show called Primetime in No Time on Yahoo. From 2013 to 2014, he hosted the TBS hidden camera show Deal With It, which was created by Howie Mandel.
Theo has appeared as a guest on shows such as Inside Amy Schumer, Why? with Hannibal Buress, and The League. He's also appeared in movies like Bobby Khan's Ticket to Hollywood and InAPPropriate Comedy.
The Hilarious Podcast Show
Theo is also a popular podcaster. This Past Weekend is his own show where he shares his stories, thoughts, interviews guests, and discusses with listeners. The podcast has over 2 million YouTube followers and is recognized among the top comedy podcasts on iTunes.
From 2018 until 2022, in addition to his own podcast, he co-hosted The King and the Sting with comedian Brendan Schaub. The podcast featured a combination of comedy and talks about current events, sports, pop culture, and audience submissions.
View this post on Instagram
Conclusion
Theo Von is a well-known and experienced American comedian. With his witty stand-up comedy, TV shows, films, podcasts, and social media posts, he has captured the hearts of many admirers.
His hard work has paid off, and he has made a nice living from his various ventures. Theo Von is a comedian who knows how to bring laughter and success together.