Warren Buffett Net Worth: It is hardly necessary to introduce Warren Buffett, one of the richest people in the world and a well-known philanthropist throughout history. He is the chairman, CEO, and largest shareholder of Berkshire Hathaway, an Omaha-based international conglomerate holding company.
As a result of his austerity and dedication to upholding moral principles while managing a prosperous corporation, he has gained the respect of both his peers and the global society. Buffett, widely referred to as the "Oracle of Omaha," rose from modest beginnings to become one of the world's wealthiest men via dedication and wise financial choices.
He displayed his entrepreneurial zeal early on by selling Coke and chocolate door to door. He had accumulated roughly $10,000 in savings and investments by the time he was 20. Having started his career as a stockbroker, he is quite smart in the business sector.
He developed his investment strategies, and by the time he was in his 30s, he had amassed a million dollars. As his fortune increased, he established himself as a well-known philanthropist, and he intends to contribute the vast majority of his riches to several organizations.
Warren Buffett Early Life
In Omaha, Nebraska, on August 30, 1930, Warren Buffett was born. He is the only son of Leila and Congressman Howard Buffett and the second of their three children. Rose Hill Elementary School was where Buffett first attended school.
At a young age, Buffett became interested in business and investing. When he was 7 years old, he was motivated by the book "One Thousand Ways to Make $1000" that he had checked out from the library. When Buffett was a pre-teen, he began earning his name and his riches.
He met someone from the New York Stock Exchange at lunch when he was ten years old, and as a result, he started establishing his lifelong ambitions. Young Buffett decided his life should focus on money after lunch.
When he was 11 years old, a year later, he made his first stock purchase. He had a paper route and bought some farms in Oklahoma with the proceeds. He had a profitable pinball machine business and a net worth of about $6,000 by the time he was a sophomore in high school, which is equal to about $60,000 today.
After relocating to Washington, D.C., with his family, Warren attended Alice Deal Junior High School and Woodrow Wilson High School, where his senior yearbook image stated: "likes math; a future stockbroker." In 1942, Warren's father was elected to the first of four years in the US Congress.
Buffett enrolled in the University of Pennsylvania's Wharton School in 1947. Warren spent two years there as a student and joined the fraternity Alpha Sigma Phi. He later changed schools and earned a Bachelor of Science in Business Administration from the University of Nebraska.
Buffett requested admittance to Harvard Business School but was turned down. At the Columbia Business School, Buffett enrolled. In 1951, Columbia awarded him a Master of Science in Economics. You may also check our trending articles like Vanna White and Scottie Pippen.
Warren Buffett's Personal Life
In 1949, Buffett harbored feelings for Susan Thompson, a young woman, whose boyfriend played the ukulele. He purchased his ukelele in an effort to compete, and he has been playing it ever since. In 1952, Buffett and Thompson got hitched.
Peter, Howard, and Susie, their three children, were born. Susan relocated to San Francisco in 1977 to pursue a singing career, and the pair started living apart. They stayed married until Susan's passing in July 2004.
Having lived with him ever since his wife relocated to San Francisco, Buffett married Astrid Menks, who was 60 years old at the time, on his 76th birthday in 2006. Susan set up their meeting before departing from Omaha. Warren, Susie, and Astrid signed their Christmas cards to pals because they were all close.
He has been a lifetime, devoted fan of University of Nebraska football, going to as many games as his schedule will allow. On his desk, Warren Buffet does not have a computer. He doesn't use an iPhone or an Android; instead, he uses a flip phone.
Additionally, he has only ever sent one email—to Microsoft's Jeff Raikes—in his entire life. Buffett is a notoriously sluggish eater who drinks a lot of Coca-Cola every day. He stated: "If I consume 2,700 calories a day, Coca-Cola makes up 250 of those calories.
I consume a minimum of five 12-ounce portions. I perform it each day." Additionally, Buffett has been observed eating ice cream during the morning. He founded The Giving Pledge in 2010 with Bill and Melinda Gates, which calls on the richest people in the world to devote the majority of their money to philanthropy.
Warren Buffett Career
He started working as an investment salesman for his family's business, Buffett-Falk & Co., after receiving his degree from Columbia. In addition, he bought a petrol station and taught a course on "Investment Principles" at the University of Nebraska-Omaha.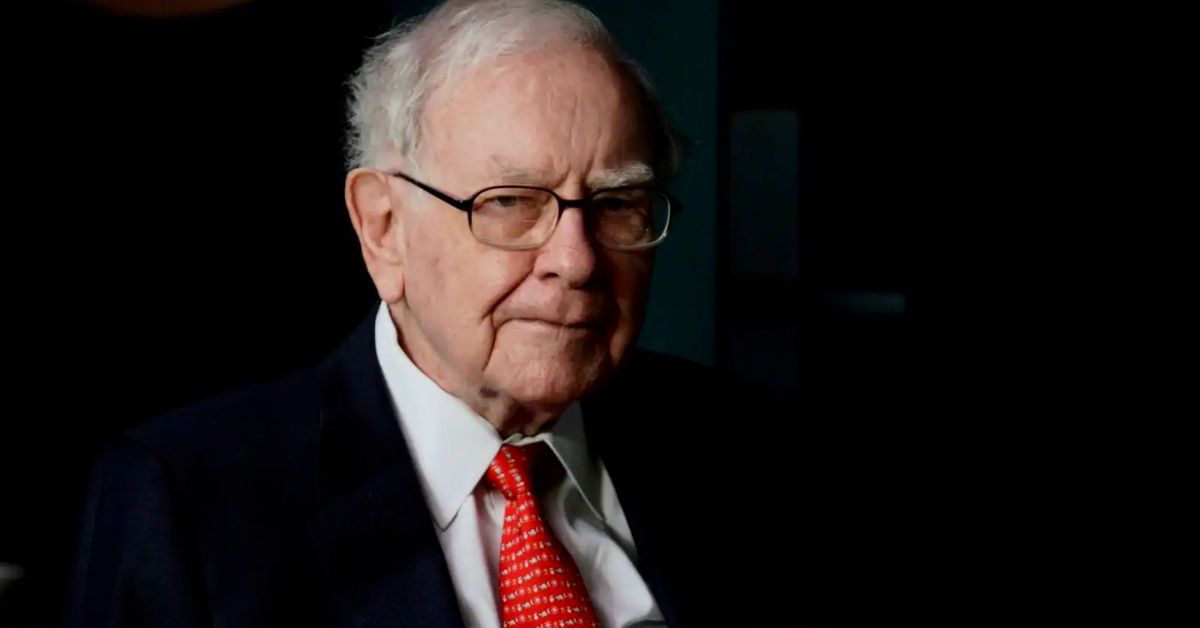 Although the gas station was a failure, Buffet's former professor and well-known businessman and investor Benjamin Graham were impressed by his financial ability. To work as a securities analyst for the Graham-Newman Corp., Buffett resigned from Buffet-Falk & Co.
While Buffett gained a lot of knowledge by working with Graham for four years, he also realized that he was more willing to take investing risks than his employer. Buffett used the almost $174,000 (about $1.47 million today) he had saved while working for Graham-Newman to launch Buffett Partnership Ltd. after Graham retired and closed the company.
He expanded his company from three partnerships to six during the following three years. Over the following two years, that sum nearly doubled, and by 1962, he had amassed a million dollars. Buffett started an aggressive series of investments, takeovers, and restructuring actions that saw his assets rise enormously after investing in and then seizing control of textile maker Berkshire Hathaway.
He enhanced his standing as an investor to pay attention to and follow. Everything he touched seemed to turn to gold. He had a talent for buying stock in absurdly inexpensive businesses and riding their rise to ever-increasing profits. His firm started trading in 1979 at $775, and by the end of the year, its shares were worth $1310.
He was known as the "Oracle of Omaha" and had a net worth of $620 million by the early 1980s. He invested in a variety of companies, including the Coca-Cola Company, Capital Cities, Salomon Brothers, and the Washington Post Company, with the latter being his most lucrative investment.
He was a billionaire by 1990, when the value of each share of his company, Berkshire Hathaway, was $7,175. Warren Buffett is renowned for making investments in goods he uses himself. He purchased Fruit of the Loom, for instance, since he liked their shirts and underpants.
Warren gained notoriety when he invested in the Chinese company Trands Co. out of his affection for a particular type of suit. Former Chinese president Hu Jintao and billionaire Bill Gates are also huge fans of the brand. He is not the only powerful person wearing Trands.
In a 2015 video celebrating the clothing company's 30th anniversary, the Oracle of Omaha and CEO of the financial behemoth Berkshire Hathaway also used the chance to brag about his nine Trands suits. What's best? Buffett hasn't paid a cent for his outfit, even though the cheapest Trands suit costs $880, despite his assertion that he has requested a bill.
What Companies Does Warren Buffet Own?
Buffett is the head of Berkshire Hathaway, which controls dozens of businesses, including the food chain Dairy Queen, the battery manufacturer Duracell, and the insurance Geico. He initially purchased shares at age 11 and first filed taxes at age 13, both as the son of a U.S. congressman.
Warren Buffett's Net Worth
One of the richest persons in the world and possibly the greatest investor of all time is Warren Buffett. Warren Buffett has a net worth of $97 billion as of this writing. Many people believe Warren Buffett to be the most well-known and successful investor in history.
If you had partnered with Warren Buffett to invest $10,000 in 1966, you would now be worth over $160 million! The same $10,000 would have grown to $140,000 if invested in the S&P. Before he passes away, Warren Buffett has promised to donate 99% of his fortune to charity.
The Bill Gates Foundation will receive a significant amount of that funding. It is genuinely amazing how Buffett's generosity has influenced other billionaires to make lifetime charitable donations of at least 50% of their wealth.
Elon Musk Wealth
2012: $2 billion
2022: $221 billion

Jeff Bezos Wealth
2012: $18 billion
2022: $134 billion

Warren Buffett Wealth
2012: $44 billion
2022: $101 billion

Federal Minimum Wage
2009: $7.25 an hour
2022: $7.25 an hour

5 words: Tax billionaires out of existence

— Warren Gunnels (@GunnelsWarren) October 28, 2022
Real Estate
Buffett continues to reside in the modest five-bedroom home he paid $31,500 for in Omaha, Nebraska in 1956. A home in the same neighborhood today costs about $2 million.
Final Lines
We have high hopes that you will find this topic to be entertaining. This article contains all the information regarding Warren Buffett's net worth. If you like this article, share it with your friends and family. You can read more articles about Kevin Samuels and Michael Oher on our website, domaintrip.com.