What Happened to Logan Sargeant? Exploring the Racing Star Health Journey
American racing driver Logan Sargeant is a talented competitor who has established himself in the industry. He currently represents the Williams Racing team in the competitive Formula One series. Prior to making his Formula One debut, Sargeant competed for Carlin Motorsport in the 2022 FIA Formula 2 Championship, where he earned vital experience.
His racing prowess and potential were evident in his series performance, which included a good fourth-place finish in the overall standings. Keep up to date with the most recent information on Logan Sargeant's health. This health update includes information on his well-being, recent events, and recovery status.
What Happened to Logan Sargeant?
The Williams team has provided an update on Logan Sargeant's health following his odd exit from the Qatar Grand Prix. Due to the rigorous track conditions as well as his deteriorating health, Sargeant had a difficult racing weekend at the Lusail International Circuit in Qatar.
Sargeant experienced severe sickness throughout the race and briefly pondered abandoning the vehicle. He eventually had to resign from the race, though, as his illness got worse. He gently stepped out of the Williams cockpit and was taken right away to the hospital for inspection.
Here are some links for more celebrity health issues articles:
Logan Sargeant was declared healthy after the medical staff at the circuit evaluated his condition. According to the team, he endured "intense dehydration" during the race, which was made worse by flu-like symptoms he had earlier in the week. In hot and muggy climates like those in Qatar, dehydration may be a serious issue in motorsport.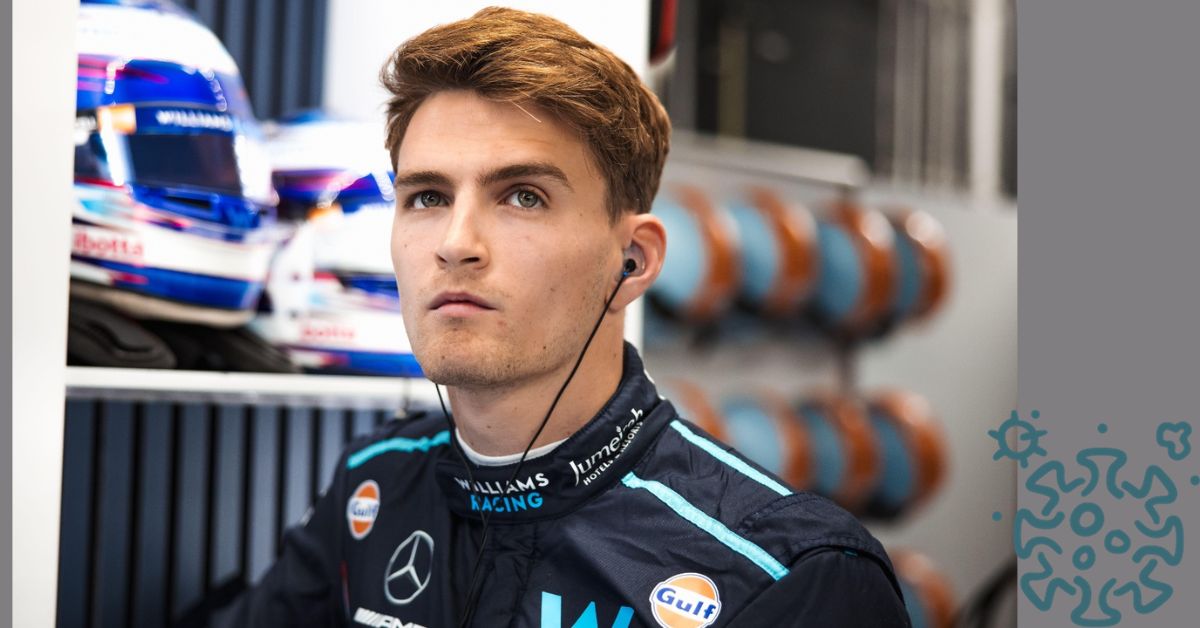 It is significant to emphasize that Sargeant's health is essential to his professional racing career and to his well-being. His recovery and preparation for the forthcoming United States Grand Prix at the Circuit of the Americas, slated for October 20–22, appear to be the emphasis now that the medical staff has given the all-clear. Here is a related Twitter post:
Following Logan's retirement from the Grand Prix, he has been assessed and cleared by the medical team on-site after suffering from intense dehydration during the race weakened by having flu like symptoms earlier in the week. pic.twitter.com/oeLhDrtfGC

— Williams Racing (@WilliamsRacing) October 8, 2023
Is Logan Sargeant Sick?
Logan Sargeant had health concerns at the Qatar Grand Prix, but the medical staff has already given him the all-clear. Due to severe dehydration and flu-like symptoms he had earlier in the week, he was forced to retire. Thankfully, Sargeant's health has improved, and he is now well. With this improvement, Johnny may recover and be ready for the upcoming United States Grand Prix without having to worry about his health.
Logan Sargeant Net Worth
The estimated value of Logan Sargeant's net worth is $1.5 million. His professional racing career is his main source of income. He receives a salary as a Formula One driver for the Williams Racing team, as well as potential extra money through sponsorships and performance-related bonuses.
Racing drivers frequently sign sponsorship agreements with different businesses and brands, which can offer substantial financial support in exchange for promotional activities and displaying sponsors' logos on their race vehicles and equipment.
Sargeant may also make money via appearance fees, sponsorship deals, and winnings from racing contests. His career and performance in the fiercely competitive world of Formula One and motorsport in general heavily influence his salary.