How old is Natalia Grace Barnett is the question on everyone's mind. Her birth certificate states that she was born in 2003. According to the New York Post, that information was altered in 2012 due to a legal petition filed by her adoptive parents. Her new birth year is 1989, which is a significant increase.
Why would the Indiana couple, Kristine and Michael Barnett, who adopted the 6-year-old Ukrainian orphan, do such a thing?
They claimed to have proof that she was acting like an adult the entire time and was not, in fact, a child. While Natalia was in their care, they also charged her with mistreating and attempting to kill them. This resulted in Michael Barnett leaving Natalia alone in an apartment while the family moved to Canada. Where is she now, then?
Where Is Natalia Grace now?
The fact that Natalia Grace has a distinctive form of dwarfism called spondyloepiphyseal dysplasia congenital complicates this situation. In November 2019, Natalia appeared on Dr. Phil to set the record straight and give her side of the story.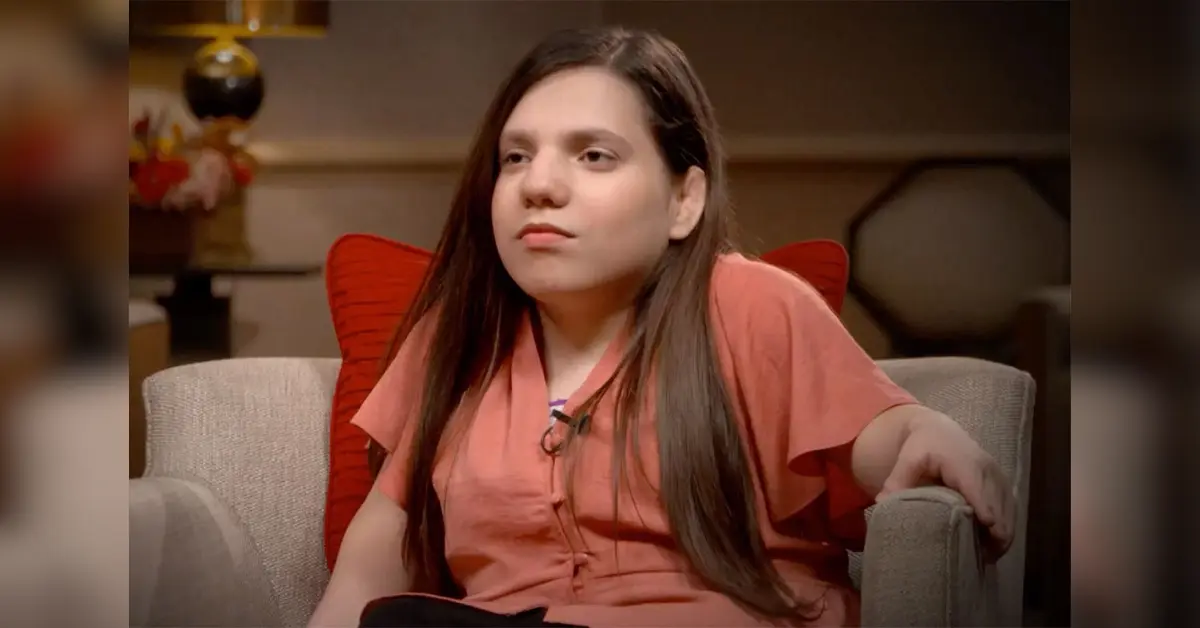 She is seated next to Antwon and Cynthia Mans, an Indiana couple who adopted her after the Barnett family abandoned her during the interview. It was an uncommon choice for them to bring a stranger into their family at the time because they already had two kids and a third was on the way.
The Man's family was unconcerned despite being aware of the abuse claims made against Grace by Kristine and Michael Barnett. They didn't observe any proof of Natalia's alleged violent behavior. In actuality, the opposite was true.
"We have other children. We have a grandson," stated Cynthia. "She does nothing but love her siblings and her nephew."
According to a friend of the Mans who spoke to The Daily Mail in September 2019, Natalia views her new family as kindhearted people who "welcomed her into their hearts."
Cynthia and Antwon wanted to be her legal guardians because they cared about her. Still, according to court records, they eventually withdrew their petition after the court supported a previous determination that she was born in 1989 rather than 2003.
Read below for more related articles we are covered on this site:
Natalia receives disability payments of $733 per month, which would go to the Mans if they were Natalia's guardians.
In 2019, A Woman Claimed To Be Natalia Grace's Biological Mother
Natalia Grace's birth mother, according to Anna Volodymyrivna Gava, was revealed to Daily Mail TV (via Insider). Gava told in a tearful interview dated October 2019 that she was "forced to give up Natalia 16 years ago, when the girl was an infant." She said she could not care for Grace after divorcing her father.
Read below to see what people tweeted about Natalia Grace:
Am I the only one who kinda believes Natalia grace was a child orrr…

— Amy (@ffrenchie_) May 21, 2023
"Daughter, forgive me for what happened 16 years ago. Visit soon for me to see you," she said. "We are waiting for you. You have two sisters and two brothers."
The outlet allegedly obtained records from the orphanage Natalia was residing in, showing that she had been accepted in October 2003. There is no confirmation that Gava is Natalia's mother as of the time of this writing. This is unquestionably the tale that grifters of all stripes fantasize about.