22 Federal Counts Against Alex Murdaugh For Alleged Financial Fraud
Alex Murdaugh, a disbarred attorney from South Carolina who was also responsible for the de@ths of two people, was indicted by a federal grand jury on 22 charges concerning schemes aimed at stealing money from his customers if we are to believe the information provided by the United States Attorney's Office for the District of South Carolina.
According to a news statement issued by the office on Wednesday, the allegations include money laundering, wire fraud, bank fraud, and conspiracy to commit wire fraud and bank fraud.
In a statement released on Wednesday, Murdaugh's attorneys, Dick Harpootlian and Jim Griffin, claimed that their client, who is 54 years old, "has been cooperating with the United States Attorneys Office and federal agencies in their investigation of a broad range of activities."
"We anticipate that the charges brought today will be quickly resolved without a trial," they stated.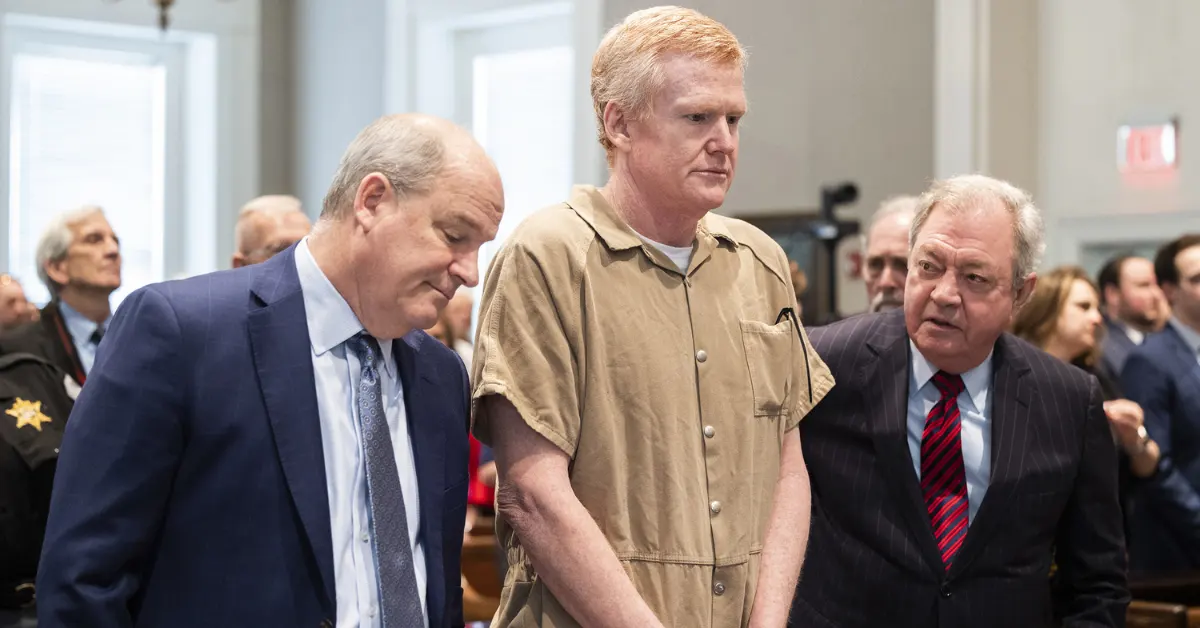 Former personal injury attorney Murdaugh is appealing his conviction in South Carolina this year for the mu*ders of his wife and grown son; he was sentenced to life in pr!son for the crimes.
He is currently detained at the McCormick Correctional Institution in South Carolina, a maximum-security pr!son about 60 kilometers (37 miles) north of Augusta in Georgia.
"Trust in our legal system begins with trust in its lawyers," The statement was made by United States Attorney Adair Boroughs regarding the alleged financial crimes.
"South Carolinians turn to lawyers when they are at their most vulnerable, and in our state, those who abuse the public's trust and enrich themselves by fraud, theft, and self-dealing will be prosecuted to the fullest extent of the law."
Murdaugh associate Cory Fleming has reached a plea bargain in which he will plead guilty to one count of conspiracy to commit wire fraud in federal court in exchange for cooperating with state and federal authorities.
NBC News shared the same incident on its Twitter handle on May 24, 2023.
BREAKING: Convicted murderer Alex Murdaugh is indicted on 22 financial fraud-related charges in connection with his former housekeeper's death, prosecutors say. https://t.co/IeOUnCeHED

— NBC News (@NBCNews) May 24, 2023
Prosecutors in South Carolina said at Murdaugh's mu*der trial that he ki!!ed his wife and son to divert attention from the 101 accusations of embezzlement, computer crimes, money laundering, and conspiracy he faces in state court. State prosecutors claim that Murdaugh stole almost $9 million from his law practice, clients, and the government.
These offenses, which Murdaugh admitted to on the stand, were used by the state as proof of his dishonesty; witnesses from Murdaugh's former legal practice spoke about how they had begun to uncover his falsehoods and theft in the months before the ki!!ings.
"The South Carolina Attorney General's Office and the State Law Enforcement Division have occupied a primary and central role in this investigation from inception, and no action by any other entity will have any effect on our goals to ensure significant accountability in state court for any criminal conduct," Bob Kittle, the company's spokesman, said.
Kittle stated that the trial for Fleming would begin on September 11 and that Murdaugh would be prosecuted as soon as a date could be set.
Three Alleged Schemes, Millions Of Dollars
The US Attorneys' Office claims that Murdaugh engaged in three separate schemes "to obtain money and property from his personal injury clients," giving rise to the federal lawsuit.
Murdaugh is accused of engaging in a scheme d@ting back to 2005 in which he stole settlement funds intended for his clients by, among other things, intercepting insurance payouts meant for beneficiaries and instructing his law firm's employees to draft disbursement sheets and sending that money to accounts he owned without the approval of his clients or the firm.
If you want to see other recent news, you can click on the link given below:
In the second plan, federal authorities claim that Murdaugh instructed firm workers to make settlement checks payable to Palmetto State Bank. Murdaugh sent the bills to the bank's former CEO, Russell Laffitte, with instructions to spend the money to settle Murdaugh's debts and cover his personal costs.
Laffitte has been awaiting sentencing since his conviction on six counts in November.
The indictment further says that in the third scheme, Murdaugh created a bank account under "Forge" to impersonate a genuine and legitimate organization known as Forge Consulting, with which the law firm worked to structure settlements.
Murdaugh is accused of sending settlement cheques to the account to trick his legal firm into thinking the money was going to the real Forge Consulting.
The indictment further alleges that Murdaugh conspired with another lawyer, who is not named in the indictment but is known to be Fleming, a close friend of Murdaugh's, to suit himself on behalf of the family of his former housekeeper, who d!ed in 2018 following a fall at the Murdaugh home.
The housekeeper, Gloria Satterfield, is only identified by her initials in the indictment. Murdaugh suggested that the family hire Fleming to handle Satterfield's estate, and the family took his advice.
The indictment alleges that Murdaugh and the second attorney plotted to steal the $555,000 and $3.8 million paid out by Murdaugh's insurance after a claim was filed. The settlement payments were made to "Forge," a fictitious company, and Murdaugh deposited them into his phony Forge account.
After hearing of the charge, attorneys for Satterfield's family, Eric Bland, and Ronald Richter, declared Wednesday a "great day for justice in South Carolina."
"While it is said that Lady Justice is blind, she is not a sucker," they said in a statement. "Bottom Line — can't run or hide from justice."