House Rescinds Biden's Plan for Student Loan Forgiveness!
Republican-led proposal to repeal President Joe Biden's student debt relief scheme and lift the federal student loan payment and interest moratorium cleared the House on Wednesday. 218-203, the House rejected Biden's student loan programs. The Senate will decide its fate.
Vote breakdown: Two Democrats voted against student debt relief, with Republicans defying Biden. Democratic Maine Rep. Jared Golden and Washington Rep. Marie Gluesenkamp Pérez supported the GOP proposal.
Debt ceiling Loom: Last month, nearly all House Republicans voted to oppose student debt relief as part of their package to raise the debt ceiling and cut spending.
The latest proposal cleared the House as conservatives pressure Republican negotiators to keep demanding the White House remove Biden's student debt plan, which gives up to $20,000 in loan forgiveness for tens of millions of borrowers in exchange for lifting the debt ceiling.
On Wednesday, Rep. Chip Roy (R-Texas) urged colleagues to "hold the line" and keep student debt relief on the table, even though White House officials have declared that reversing the president's policy triumphs is off the table.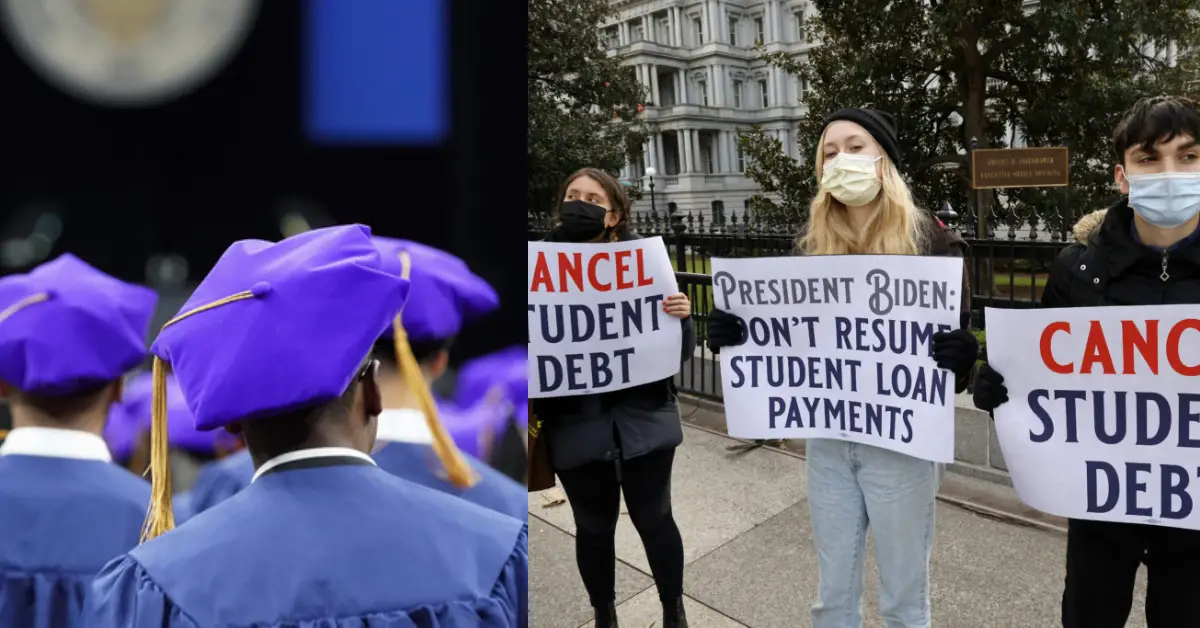 Floor debate: On Wednesday, Republicans blasted Biden's relief package as excessively expensive and unjust to non-student loan borrowers.
The Congressional Review Act resolution's sponsor, Rep. Bob Good (R-Va.), called Biden's $300 billion debt relief plan "reckless, unfair, unlawful, unconstitutional student loan transfer scheme."
"The Biden administration is simply transferring the debt from borrowers who willingly took out student loans to hardworking taxpayers who did not," said House education committee chair Virginia Foxx (R-N.C.).
Rep. Maxwell Frost (D-Fla.) accused Republicans of "bigoted logic" suggesting that student loan forgiveness is unjust.
If you are interested to know more about other trending news then, read our other articles here:
Frost remarked, "If we legislated using the logic that you bring to this issue here today, women and Black folks wouldn't have the right to vote because it would be unfair to those who never got to vote before them.
Foxx wanted Frosh's remarks removed from the House record. Frost released the comments and continued his address after House floor aides deliberated for several minutes.
Democrats supported Biden's plan, citing Education Department estimates that most debtors would receive help from families earning under $75,000. Individuals can earn $125,000 and couples $250,000 under the program.
Take a look at the tweet below, Recently, POLITICO shared a Tweet related to the student debt relief plan:
House votes to repeal Biden's student debt relief plan https://t.co/SsIrGezYlX

— POLITICO (@politico) May 24, 2023
Rep. Ayanna Pressley (D-Mass.), a major lawmaker urging Biden to eliminate student debt, denounced the Republican effort to undo "gut essential relief" from borrowers.
Veto threat: White House press secretary Karine Jean-Pierre maintained Wednesday that Biden would veto the legislative effort to undermine his student loan reduction scheme. Jean-Pierre predicted a veto.
She called Republican lawmakers "shamelessly" attacking "Student debt cancellation can and will change and save lives," Paycheck Protection Program forgiveness on their small company loans during the pandemic.
Jean-Pierre supported the administration's debt cancellation plan to "help prevent borrowers from default when loan payments restart this summer."
What's next: The Senate will consider stopping Biden's student loan deal. Republicans can force a vote in the Democrat-controlled chamber using the Congressional Review Act, bypassing the 60-vote filibuster barrier. A simple majority can pass it.
Most Senate Republicans supported S.J. Res. 22. Republicans, led by Senate education committee ranking member Sen. Bill Cassidy, may persuade a few moderate Democrats to vote against student loan relief.
Several Democrats have voiced misgivings about Biden's loan forgiveness plan but haven't committed to voting against it.
We have worked hard to provide you with helpful information. Therefore, it would mean a lot to us if you would check out —where you may read articles directly related to your quest. If you have any questions or feedback, please don't hesitate to let us know in the comments below.