Introducing The Exceptional Cast of Ahsoka, The Spectacular Star Wars Series on Disney+!
Since the debut of "Star Wars: The Clone Wars," Ahsoka Tano has gained popularity among "Star Wars" enthusiasts. The padawan of Anakin Skywalker will now have her series called "Ahsoka."
"Ahsoka" is one of the most eagerly awaited new releases of the year and was created by Dave Filoni. As Ahsoka seeks out Grand Admiral Thrawn and meets up with the "Rebels" team, including Sabine Wren, Hera Syndulla, Chopper, and Ezra Bridger, she will be followed on the new show.
Fans got their first glimpse of the live-action Grand Admiral Thrawn on Tuesday thanks to the newest "Ahsoka" video. The release date and cast information for the "Ahsoka" series are below.
Ahsoka Cast & Characters
For Ahsoka, the following cast members are confirmed:
Rosario Dawson as Ahsoka Tano
Natasha Liu Bordizzo as Sabine Wren
Hayden Christensen as Anakin Skywalker
Eman Esfandi as Ezra Bridger
Lars Mikkelsen as Grand Admiral Thrawn
Mary Elizabeth Winstead as Hera Syndulla
Ivanna Sakhno as Shin Hati
Ray Stevenson as Baylan Skoll
Genevieve O'Reilly as Mon Mothma
Diana Lee Inosanto as Morgan Elsbeth
David Tennant as Huyang
Maurice Irvin as Senator Mawood
Jacqueline Antaramian as Senator Rodrigo
Nelson Lee as Senator Hamato Xiono
Erica Duke as Gran Senator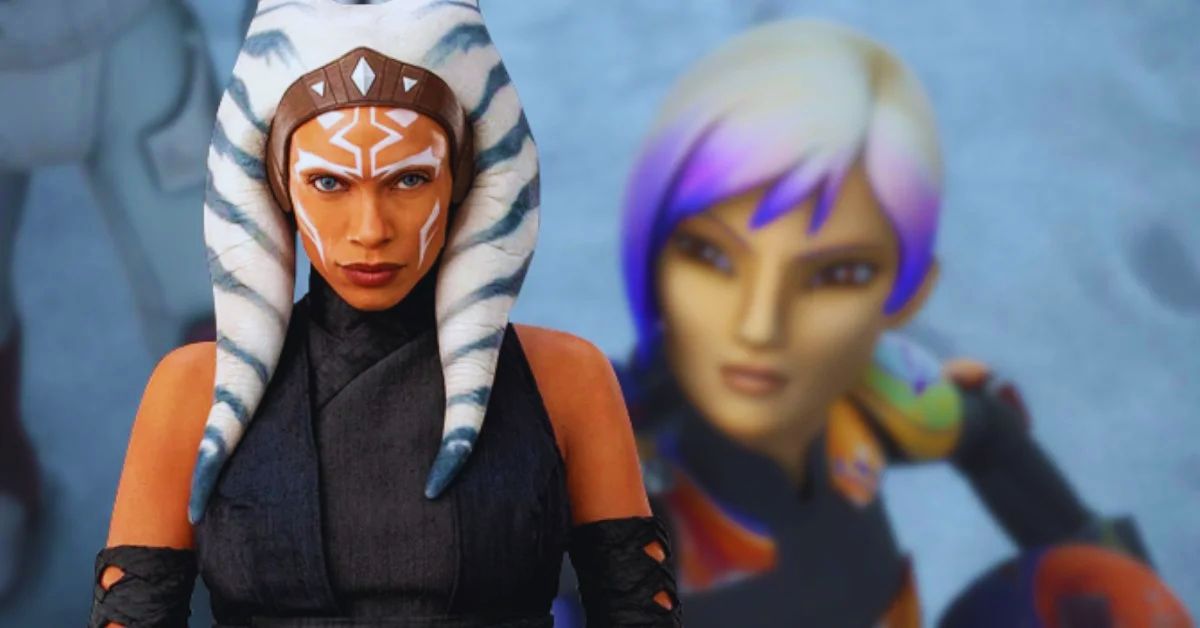 Rosario Dawson (Ahsoka Tano)
As Anakin's youthful pupil, Ahsoka, a former Jedi, became famous in Star Wars: The Clone Wars. She wasn't always popular and had a lot of criticism at first, but she soon gained a lot of admirers.
She eventually rose to the position of commander of the Republic army, but after receiving a complaint from her fellow Jedi for attacking a temple, she left the Jedi order. Dawson has a lengthy history with Star Wars, appearing in The Book of Boba Fett, The Mandalorian, and The Clone Wars.
After making her acting debut in the 1995 film Kids, she has since appeared in several movies. She appears in movies including Clerks, Rent, Percy Jackson & the Olympians: The Lightning Thief, Men in Black II, and more.
Here you can also up the Twitter post related to the cast members of the Ahsoka movie:
The cast and crew of #Ahsoka shined bright at #StarWarsCelebration in London! ✨

The Original series arrives August 2023, only on @DisneyPlus. pic.twitter.com/UAs3wCbYee

— Star Wars (@starwars) April 7, 2023
Natasha Liu Bordizzo (Sabine Wren)
Sabine Wren is a rebel from Mandalore who intends to join the war against the Empire to free her people. In The Mandalorian seasons 2 and 3, she eventually gives the Darksaber to Bo-Katan Kryze (Katee Sackhoff) after discovering it.
In addition, Bordizzo is well-known for her roles as Helena in the Netflix science fiction film The Society and Snow White in Crouching Tiger, Hidden Dragon.
Hayden Christensen (Anakin Skywalker)
Anakin, one of the most well-known Star Wars characters ever, was a former Jedi Knight who joined the dark side and developed his alter ego, Darth Vader. Ahsoka will talk about his relationship with Ahsoka Tano, his former trainee.
The most recent role Christensen took part in was that of Obi-Wan Kenobi in different Star Wars movies and TV episodes. He is also well known for his work in Jumper, Little Italy, Shattered Glass, and The Virgin Suicides.
Lars Mikkelsen (Grand Admiral Thrawn)
After the Galactic Empire was defeated, the evil Thrawn served as the military commander of the remaining empire members. Ezra Bridger ruthlessly deported him to the unexplored reaches of the galaxy, but his effect is still felt today.
In Rebels, Mikkelsen provided the voice of Grand Admiral Thrawn, a role he is now doing for Ahsoka. He is well-known elsewhere for his work in House of Cards, Sherlock, and The K!lling.
Ray Stevenson (Baylan Skoll)
Former Jedi Knight Baylan Skoll came into contact with Anakin Skywalker. He says to Ahsoka in the Ahsoka movie trailer, "Anakin spoke highly of you."
Stevenson, who died in May, was well-known for several sci-fi roles, notably providing the voice of Gar Saxon in the Clone Wars and Rebels. He also portrayed Volstagg in the MCU and The Punisher in Punisher: War Zone.
Stevenson has also been in television shows like Dexter and movies like RRR. His final role will be as Baylan, and his Ahsoka co-stars will pay respect to him after his passing.
Mary Elizabeth Winstead (Hera Syndulla)
Here is a skilled pilot who played a vital role in the initial uprising against the Empire. On the Ghost, she served as the captain and Ezra as her understudy. She became one of the New Republic's top military commanders once the Alliance was reorganized.
Winstead is recognized for her work as Lucy Gennero-McClane in the Die Hard series and Ramona Flowers in Scott Pilgrim vs. the World. She has also acted in movies like 10 Cloverfield Lane, The Spectacular Now, The Thing, and Final Destination 3.
Ahsoka Release Date
On August 23, 2023, Ahsoka will officially debut on Disney+. As Ahsoka approaches, you can catch up on all the Star Wars programs if you haven't already.
Ahsoka Trailer
The first complete teaser for Ahsoka aired on July 11 on Disney+ and is a beautiful preview of everything to look forward to in the series. This is a much tighter, more thrilling look, and if it's any indicator, this might be one of the better Star Wars episodes to come on Disney+, even though it contains a lot of the footage from the teaser trailer from April.
Previously, on April 7, at the STAR WARS Celebration in London, Disney+ and Lucasfilm released the Ahsoka teaser video. We get to see Dawson in the role of Ahsoka in the video, along with a few Star Wars Rebels characters.
We hope this article will satisfy your needs and that you will enjoy it. If you found this post helpful, kindly comment in the area below. We appreciate your support and hope you continue to see our articles as informative and helpful.