Anna 90 Day Fiance: Anna-Marie and Mursel Mistanoglu Embrace Parenthood with Surrogate Baby from Ukraine!
The newborn child of Mursel Mistanoglu and Anna-Marie Campisi from 90 Day Fiancé has arrived! According to Campisi's Instagram post, Gokhan John, the couple's first child, was born on April 11 through a surrogate.
Joey, Gino, and Leo are sons that Campisi already had from a prior relationship. Baby Gokhan weighed 5.3 lbs. at birth and was 18 inches long. We're thrilled to share the birth of our son,
"Mursel and I are excited to announce the birth of our son! Gokhan John He was born 4/11/22, 5 weeks early. He's doing amazing! Just a small guy at 5.3 pounds 18 inches." 
Campisi stated that their surrogate was "doing well" and that she had the opportunity to meet her, stating, "She's such an amazing woman!"
If you are interested to know more about other celebrities then read our other articles here:
The reality personality continued by sharing her encounter with the charity Dynamo Project, which assisted the couple in traveling to Ukraine to meet their son.
"Thank God for this amazing group Dynamo Project! I didn't have to go alone. They planned the logistics including travel into ukraine, a safe place to stay while in Ukraine, and travel while inside. They were with me the entire time,"  she said.
View this post on Instagram
"We left Warsaw with Project Dynamo, they crossed us across the border by foot and then transported us to a safer hotel. The next day I was transported to pick up our baby and get all of the documents completed while inside Lviv, Ukraine."
"This is such an amazing group! They go into countries with wars and hostile environments to help people get out! They have helped numerous people in Ukraine get out of towns, they've moved surrogates and babies. We will forever be grateful to them! This is a non-profit group that relies on donations to help with their missions to get people out!" She continued.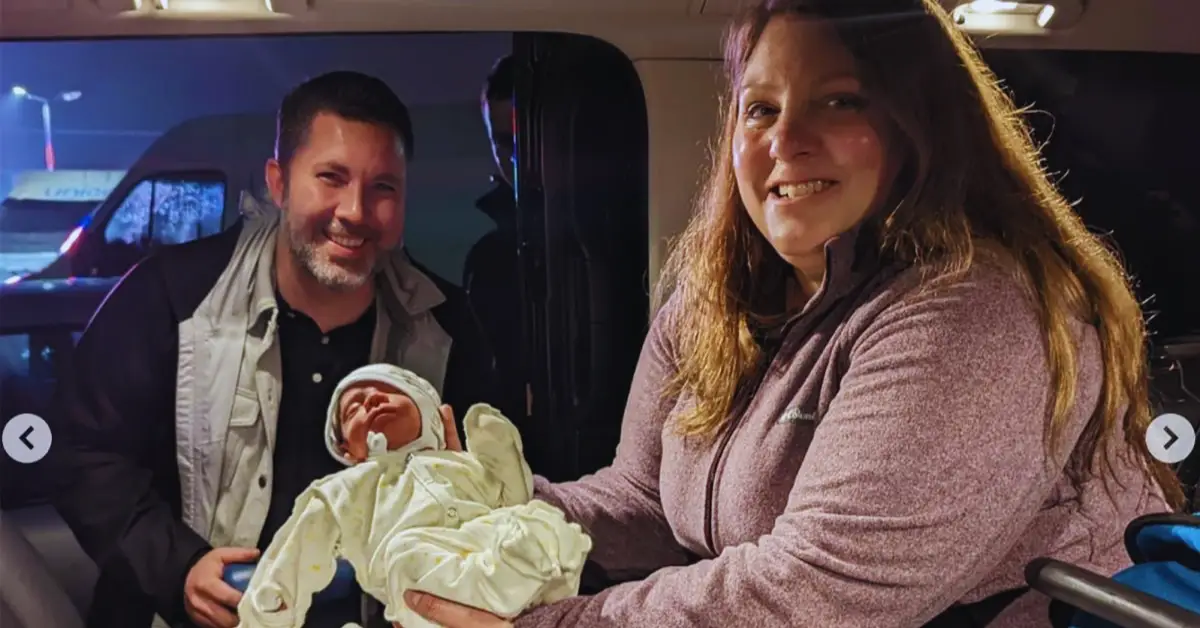 Campisi and Mistanoglu, who met online in a community of beekeeping enthusiasts, initially revealed their surrogate pregnancy in January. By posting a picture of a yellow onesie with the words "Future Beekeeper" printed on it and surrounded by blue sm0ke, Campisi announced the exciting news.
"Mursel and I are super excited to announce that we expect a little boy this May! We are currently 22 weeks!" Campisi wrote the post's caption.
Campisi and Mistanoglu appeared on 90 Day Fiancé's seventh season and got married there before later disclosing that Campisi would not be able to bear children.
The co-founders of Beauty and the Bees have been transparent with their social media fans about their route to fatherhood, including their plans to use a surrogate.