At Least 5 Killed, 18 Injured In Colorado Nightclub Shooting!
At Least 5 Killed, 18 Injured In Colorado Nightclub Shooting! Before midnight on Saturday, an armed 22-year-old entered an LGBTQ nightclub in Colorado Springs, Colorado. He then began fire right away, killing at least five people and wounding another 18, authorities confirmed on Sunday.
Adrian Vasquez, the chief of police in Colorado Springs, has named Anderson Lee Aldrich as the shooter at Club Q. Two firearms were discovered at the scene, according to him, and he used a long rifle in the shooting.
According to Vasquez, at least two people inside the club managed to disarm the shooter and end the assault. We owe them a lot of gratitude, he remarked. He continued, "Club Q is a safe refuge for our LGBTQ residents."
"Every person has a right to feel safe and secure in our city and to go about without fear of being injured or treated unfairly," the city's charter states. The encounter just lasted a few minutes.
Numerous 911 calls were made to the police beginning at 11:56 p.m., officers were sent to the scene at 11:57 p.m., one officer arrived at midnight, and the suspect was apprehended at 12:02 a.m., according to the police.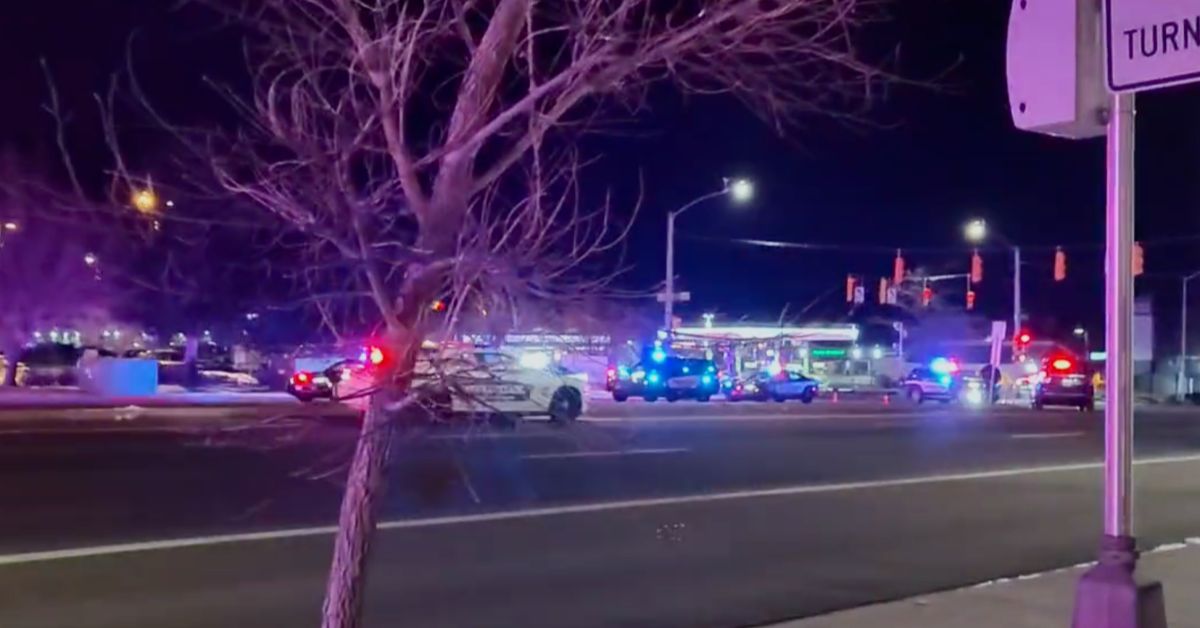 According to Colorado Springs Police Lt. Pamela Castro, "they did discover one man who we believe to be the culprit inside." The suspect is still receiving treatment while being held in custody.
Club Q sent a statement on social media in which it expressed its "devastation" at the "senseless attack on our community" and appreciated "the courageous patrons' rapid actions that brought down the shooter and put an end to this hate attack."
Castro claimed that "this was not an officer-involved shooting" even though police withheld information about how the incident ended.
The shooting scene is reminiscent of the 2016 attack in Orlando, Florida, on an LGBTQ nightclub, when a gunman who vowed loyalty to the Islamic State killed 49 people and injured at least 53 more.
This must stop. The LGBTQ+ community is demonized, told they are different, accused of "grooming" children, & are made to feel unwelcome. What else do we expect to happen. My heart is with the LGBTQ+ community in Colorado Springs & across the nation todayhttps://t.co/TjWd4CqurQ

— Commissioner Nikki Fried (@NikkiFriedFL) November 20, 2022
Some of the most horrifying mass shootings in US history have taken place in Colorado, including the 1999 Columbine High School shooting and the 2012 Aurora movie theatre incident. Regarding a potential reason for this most recent shooting, police chose not to comment.
Club Q announced earlier in the day that its Saturday night schedule would begin at 9 p.m. with a punk and alternative performance and end at 11 p.m. with a dance party.
We are devastated by reports this morning that five people were killed (and 18+ injured) in a shooting at an LGBTQ+ nightclub in Colorado.

This is the human cost of anti-LGBTQ+ hate. Our thoughts are with everyone affected by this tragedy.https://t.co/PN8ACSJ8tT

— Stonewall (@stonewalluk) November 20, 2022
On Sunday for Transgender Day of Remembrance, the club also intended to host a drag brunch and a drag performance. According to the club's website, it is currently closed and won't reopen. Castro remained vague when asked if the suspect was counted among those hurt in the incident.
According to Colorado Springs Fire Capt. Mike Smaldino, 11 ambulances arrived at the scene following many 911 calls. Castro said, "We will stay here for many, many hours to come," noting that the FBI is present and helping.
At least five people were killed and 18 wounded in a mass shooting at the LGBTQ+ Club Q in Colorado Springs last night.

Our hearts are with the victims, their loved ones, the LGBTQ+ community, and all impacted by this horrific act of mass gun violence. https://t.co/wK414NucGZ

— Moms Demand Action (@MomsDemand) November 20, 2022
According to Dan Weaver, vice president of hospital relations at UCHealth Memorial Hospital Central, at least five patients are now being treated there.
The incident was described as "horrific, terrible, and devastating" in a statement by Colorado Gov. Jared Polis, the first openly gay governor in the country, who also offered state resources to local law enforcement.
We are heartbroken to learn of the senseless & tragic gun violence that took at least 5 lives & injured others in Colorado Springs.
Today, on #TransDayofRemembrance, we send love & strength to our LGBTQ+ family at Club Q, & condemn hate in all its forms. https://t.co/Q5E1T2QORT

— Human Rights Campaign (@HRC) November 20, 2022
He said, "We are forever grateful for the courageous people who stood in the way of the shooter, perhaps saving lives in the process, and for the first responders who came quickly to this awful shooting. "As we grieve together, Colorado stands with our LGTBQ community and everyone affected by this tragedy."
Final Lines