Back to the Future 4 Release Date: Is New Back to the Future Coming Out?
Robert Zemeckis' sci-fi comedy picture, released in 1985, presented the world with one of the most remarkable characters ever. Biff Tannen, I kid you not. It must be Marty McFly, who Michael J. Fox brilliantly portrayed. Since then, people of all ages have appreciated his timeless time travel story.
The trilogy, which included sequels in 1989 and 1990, has become one of the most cherished in movie history. Over the years, several trilogies have received a fourth film, but is the most recent Back to the Future 4 trailer too good to be true?
Back to the Future 4 Release Date: Is New Back to the Future Coming Out?
No, there hasn't been an official announcement of a fourth Back to the Future film. Indeed, according to MovieWeb, both director Robert Zemeckis and producer Bob Gale of Back to the Future have repeatedly stated that there shouldn't be a fourth installment of the original trilogy.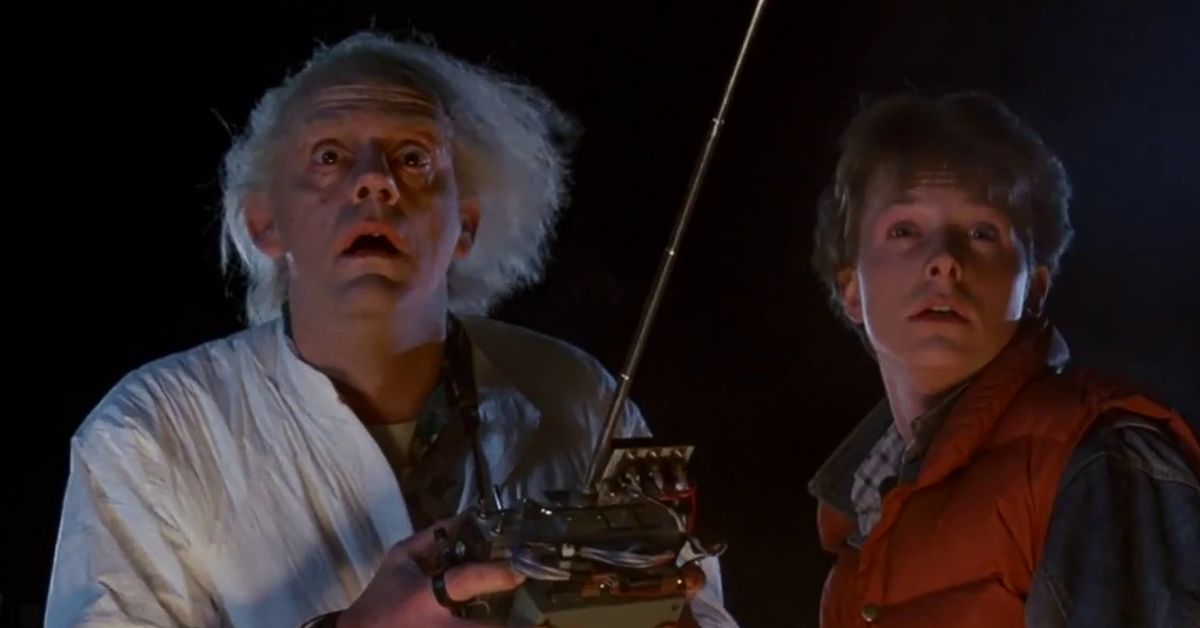 Their approval is needed to proceed with the project. In light of this, it is improbable that the series' fourth installment will ever be produced. While this could disappoint some fans, there are probably twice as many who believe the trilogy should stay as is. A trilogy.
Back to the Future 4 Trailer: A False Hope Debunked
KrayZmnd recently shared a bogus Back To The Future four teaser on Facebook with the message, "I've waited so long for this!" Following news footage, the iconic DeLorean from the first three films sets out on another time-traveling adventure.
The trailer has 12 million views as of this writing, with an incredible 186k shares and 270k likes. Many people are spreading it because they think it's true. Sadly, the trailer isn't official and was developed by fans. It has 275k views on YouTube since Screen Culture uploaded it a year ago.
Even though the widely circulated fake trailer is fake, it's still worth wondering if there will be a new Back to the Future movie that hasn't yet released a trailer.
'That's Just Not Going to Happen'
Bob Gale was asked by The Express in 2021 how he would respond if Robert contacted him and said he wanted to make a fourth film:
"He wouldn't do that! That's just not going to happen, no! There are a couple of things. First of all, do you want to see a Back to the Future movie without Michael J Fox? No, you don't. Michael J Fox has Parkinson's disease. Do you want to see Marty McFly suffering from Parkinson's disease? No, you don't want that either."
"Do you even want to see Michael J. Fox [playing Marty] at age 60?" he said. You also don't want to see it, so don't. Just what you want to see, please… I won't mention names… Some of these sequels bring some of these actors out in mothballs, and you say, "That's not the version of that character I want to see!
Bob went on to say that when people ask for a new film, they are genuinely looking for "something that makes me feel the same way I felt when I first saw Back to the Future" and not necessarily what a fourth installment would entail.
We hope you have found all the relevant information about the Back to the Future 4 Release Date. Stay tuned with us here at Domaintrip.com for the latest news and information.