Police Have Arrested A Man Suspected Of Planting Explosives Ahead Of The Presidential Inauguration In Brazil's Capital!
Brazil Explosives Brasilia: Brazilian police have detained an individual after they claim he attempted to set off an explosive device to "sow chaos" before President-elect Luiz Inacio Lula da Silva's inauguration on January 1.
According to authorities, the device the man had concealed in a fuel truck outside Brasilia airport never detonated. The suspect admitted to police that he and other Jair Bolsonaro followers had devised the scheme.
Police are looking for his potential accomplices. The 54-year-old suspect admitted to police that he traveled to Brasilia on November 12 to participate in demonstrations in front of the army's headquarters.
There, supporters of President Bolsonaro have been protesting for weeks, pleading with the security forces to step in and stop the inauguration of his chosen successor, Lula.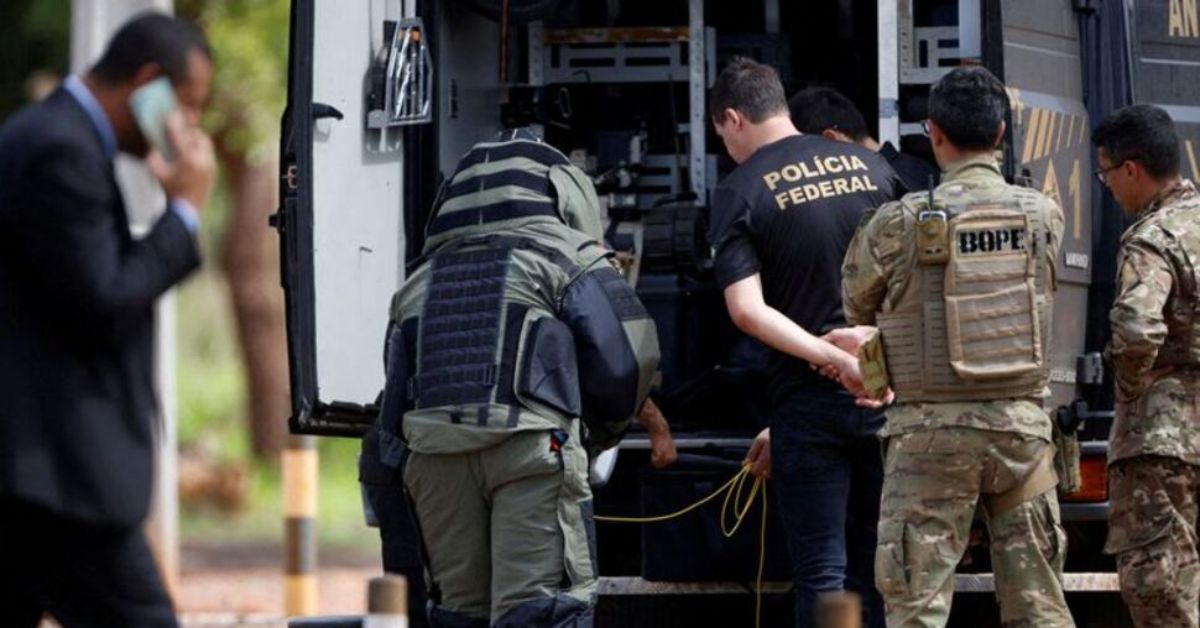 Although there is no proof to back up their assertion, these ardent backers of the president of the far-right believe that the presidential election in which Lula narrowly defeated Mr. Bolsonaro in, was rigged.
In the lead-up to the election, Mr. Bolsonaro regularly sowed doubt about Brazil's electronic voting system, which fueled his followers' suspicion of the outcome.
Read More:
The electoral court in Brazil has rejected his claims as unfounded, and his party's attempt to contest the election results was also turned down. However, his fans still believe the election was "taken" from him.
To stop "communism from taking hold in Brazil," the suspect allegedly informed police that he and other demonstrators outside the army headquarters had chosen to "attempt to provoke an armed forces intervention."
In an effort to prevent the swearing-in ceremony from happening, they had planned to set off a series of bombs throughout the city to persuade the army to proclaim a state of emergency.
Bolsonaro's most extreme conspiracy-addled supporters are gunning for a fight. Recall that Brazil's legal firearm ownership shot up 3x from around 696,000 in 2018 to roughly 1.9 million as of 2022. https://t.co/hsoyHp1TbH

— Robert Muggah (@robmuggah) December 26, 2022
At a press conference, Brasilia Police Chief Robson Cândido informed the media that the group had attempted to detonate the explosive device it had hidden on a gasoline truck parked at the airport, but it had been unsuccessful.
The truck's driver noticed the contraption and informed authorities. According to Mr. Cândido, police were able to follow the suspect to an apartment where he was keeping "an arsenal of firearms."
Flávio Dino, Brazil's future justice minister, declared that after the incident, security precautions for Lula's oath-taking on January 1 would be "re-evaluated and reinforced." Regarding the election and the transfer of power, he declared on Twitter that "democracy triumphed and will win."
Whoa: Bolsonaro supporter arrested for planting a bomb on a fuel truck in the Brazilian capital, which he planned to detonate on Lula's inauguration on January 1st

Acc to police he hoped the army would takeover following the chaos… Major crisis avertedhttps://t.co/qeZZrwP8J9

— Secunder Kermani (@SecKermani) December 26, 2022
Final Lines