2 Teens Killed, 2 Wounded In Shooting Reported At Benito Juarez High School!
Shooting Reported At Benito Juarez High School: The second student who died in a shooting outside a Pilsen high school was recognized by authorities on Saturday. Police are still looking for the guy seen on security footage fleeing the area where two other youths were injured.
The attack, which also claimed the life of 15-year-old Brandon Perez just after dismissal on Friday afternoon close to Benito Juarez High School, 2150 S. Laflin St., was confirmed by the Cook County medical examiner's office to have killed 14-year-old Nathan Villegas.
According to Chicago police, both youngsters were shot in the head shortly after 2:30 p.m. Soon later, they passed away at Stroger Hospital. A 15-year-old boy and a 15-year-old girl who had sustained gunshot wounds were taken to the same hospital. Police reported that they were in good shape.
The female sustained a graze wound, while the boy suffered injuries to his thigh and shoulder. A suspect was described as fleeing north on Ashland Avenue and west on Cermak Road while wearing a black North Face jacket, sweatshirt, and mask.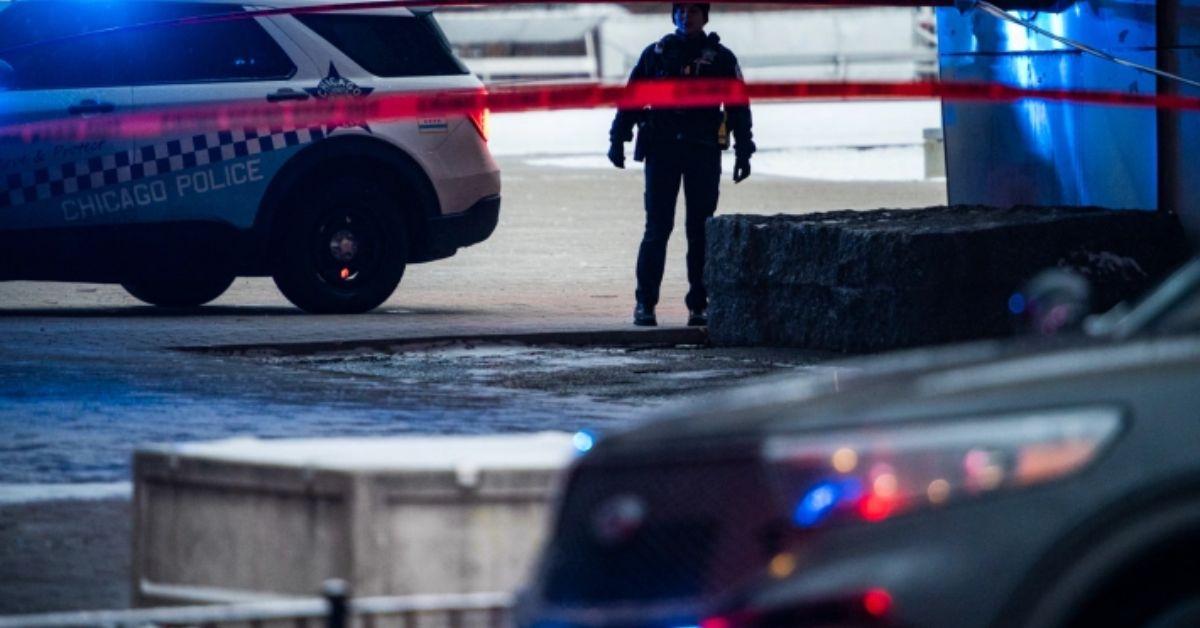 Police released images of a suspect wanted for questioning in connection with the killings the day after the incident. In the blurry CCTV photos released on Saturday, a person wearing dark clothing can be seen swerving past a Juarez sign when it is snowing.
The victims' identities and if any of them were intended targets of the shooting are unknown, according to the police. One of the kids who died and one who was injured are students in the charter network, according to Constance Jones, the CEO of Noble Schools. It was unclear if she was referring to Perez or Billegas.
In a statement, Jones said: "We recently learned about senseless gun violence that claimed the lives of two kids and injured two more outside of Benito Juarez High School. You may also check At Least 5 Killed, 18 Injured In Colorado Nightclub Shooting!
Two boys, ages 14 and 15, were shot and killed and two other teens were wounded during dismissal outside of Benito Juarez High School in Chicago yesterday afternoon. The 15-year-old has been identified as Brandon Perez. No one has been taken into custody. https://t.co/Yl0dAxQuBP

— Moms Demand Action (@MomsDemand) December 17, 2022
Our hearts go out to the families of these children, and we support the Benito Juarez High School community during this difficult time. As CPD confirms additional information, Noble and CPS are collaborating with them. Every time gun violence affects our schools and neighborhoods, and I am disturbed.
The shooting on Saturday was denounced by Mayor Lori Lightfoot, who expressed her "beyond indignation" at the event. She said it "highlights the compelling need for illicit guns to be taken off our streets and out of the hands of those looking to inflict damage."
Schools are the cornerstone of neighborhoods and students deserve to feel safe. Earlier today, senseless gun violence took the lives of two people outside of Benito Juarez High School and injured two more.

— Governor JB Pritzker (@GovPritzker) December 17, 2022
Lightfoot tweeted, "I want to extend my profound condolences to the families and friends of the students whose lives were stolen away from them far too soon and without warning." "My thoughts and prayers are with Benito Juarez High School as a whole, the Pilsen neighborhood, and the kids who are recuperating in the hospital today afternoon.
Undoubtedly distressing, this occurrence tragically adds to the anguish that far too many of our residents have endured due to gun violence. According to CPS officials, the district will work with the administration and staff over the weekend to ensure counseling services are available for students returning to school on Monday.
BREAKING: Two teen students were shot to death and two others were wounded today in a shooting outside Benito Juarez High School on Chicago's West Side: "I heard two shots and then everyone started running and went inside," a sophomore said. #twill https://t.co/9JaHm7gUfg

— Shannon Watts (@shannonrwatts) December 17, 2022
Although school officials withheld specifics, security will also be increased. Anyone with information is urged to contact Area Five detectives at (312) 744-8261 or email a report anonymously at cpdtip.com, according to the police.
Final Lines