Los Angeles' Celebrity Mountain Lion P-22 Euthanized After Likely Suffering Injuries In A "Vehicle Strike"!
Los Angeles' Celebrity Mountain Lion P-22 Euthanized:  Officials say that P-22, a mountain lion who had spent years in Griffith Park in Los Angeles, had been put to death after allegedly being injured in a "vehicle strike." The large cat made news last month after killing a resident's leashed chihuahua in an attack.
Authorities located and tranquilized him on Tuesday using GPS information from his tracking collar. Following a "complete medical evaluation," the California Department of Fish and Wildlife decided to put P-22 to sleep, as stated in a news release on Saturday.
The San Diego Zoo Safari Park medical staff unanimously advised "compassionate euthanasia," which was carried out while the patient was under general anesthesia, according to the department. According to the agency, P-22 had an "intensive evaluation" that revealed "severe trauma to the mountain lion's head, right eye, and internal organs, supporting the possibility of recent injuries, such as a car strike."
His internal organ damage would require invasive surgery to rectify. The press stated that the 12-year-old mountain lion also suffered "severe pre-existing ailments, including irreparable kidney disease, chronic weight loss, extensive parasitic skin infection across his entire body, and localized arthritis."
His general health was terrible, and the department said he "may also have had additional underlying illnesses not adequately defined by diagnostics." They stressed that authorities would not investigate the suspected collision between P-22 and a car.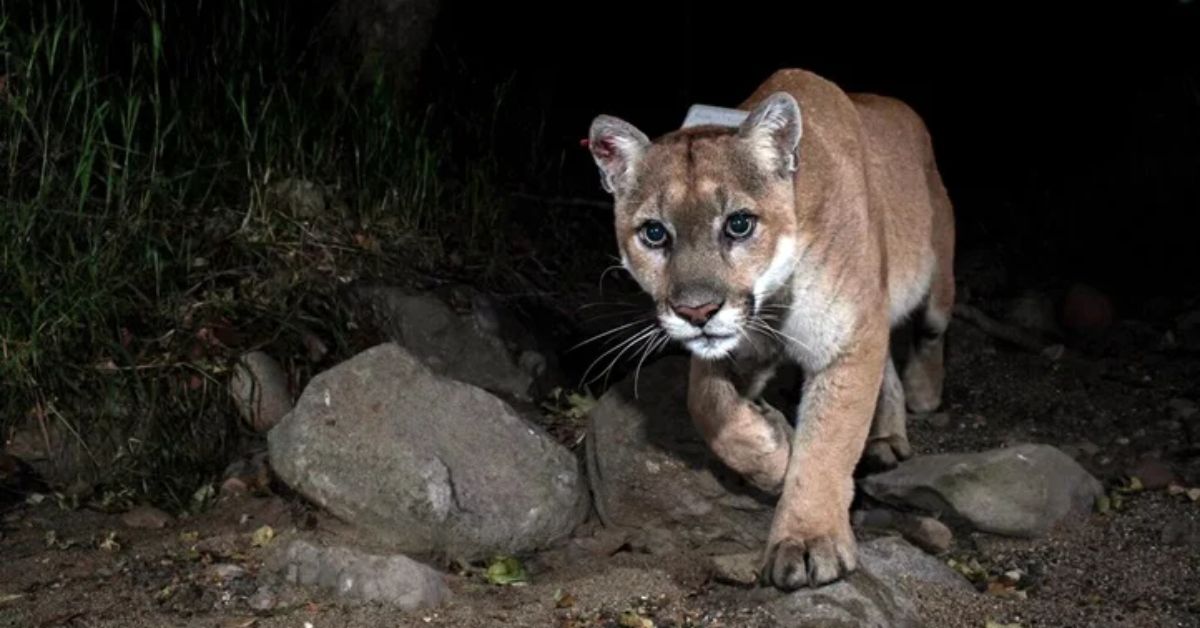 The agency declared that neither P-22 nor a possible hit-and-run driver was at fault for the incident. Instead, it is a complication brought on by habitat loss and fragmentation, emphasizing the necessity of thoughtfully building wildlife crossings and well-planned spaces that allow wild animals to roam.
P-22 rose to fame in Los Angeles after a camera trap captured him in front of the famous Hollywood sign. The photo was published in National Geographic's December 2013 issue. Fans sent poignant comments on the mountain lion's Facebook and Instagram profiles on Saturday.
P-22 has become something of a celebrity since he was first spotted 10 yrs ago in the Hollywood hills.
But fame only gets you so far. LA's lions face many challenges, + it's believed that after getting hit by a car, P-22's reign may be coming to an end😢https://t.co/UC1VAeEdGB

— Wolf Conservation Center (@nywolforg) December 15, 2022
P-22 gained notoriety in 2016 for scaling a 9-foot fence at the Los Angeles Zoo and attacking a koala. Californian officials throughout the state, including Governor Gavin Newsom, made remarks to mark the mountain lion's passing.
According to a news release from Newsom, "P-22's survival on an island of wilderness in the middle of Los Angeles enthralled people around the world and revived efforts to safeguard our unique native species and ecosystems."
According to the press announcement, Newsom's father founded the Mountain Lion Foundation and fought for the species to have ongoing protections. According to Newsom, the world's largest wildlife overpass in Liberty Canyon is just one example of how the iconic mountain lion's extraordinary journey inspired a new era of protecting and reconnecting with the environment.
We've lost our mascot. He reminded us all of the beautiful and fragile nature that surrounds us here in LA, and our responsibility to protect it. ⁰⁰P-22, you captivated hearts across LA County. Rest in Peace💛https://t.co/9ounfnbM0p

— Janice Hahn (@SupJaniceHahn) December 17, 2022
"We'll keep working to conserve California's priceless natural heritage for years to come through creative coalitions and ways to restore essential habitat across the state." Work on a wildlife crossing along Highway 101 that spans ten lanes started earlier this year to make it safer for animals to wander the area.
Additionally, Newsom pledged $50 million for additional initiatives of a similar nature across the state. In a tearful news release, Beth Pratt, the National Wildlife Federation's executive director for California, also paid tribute to the mountain lion.
R.I.P P-22.

You were a true celebrity and an icon of the City.

Hopefully, your death will force us to figure out how to co-exist with the natural world.https://t.co/amwmV4A5Ao

— Sydney Kamlager (@sydneykamlager) December 17, 2022
She expressed hope that future California mountain lions will be able to travel freely, saying it is "impossible to conceive I will be writing about P-22 in the past tense presently." I'm grateful I got to know you, P-22. Pratt said, "I'll miss you forever. Although we failed you, we can at least partially make up for it by making the world safer for those of you. I will never stop working to respect your legacy.
Final Lines