Burt Young, the renowned actor celebrated for his role in the iconic Rocky film series, had a significant presence in both Hollywood and the art world. Amidst his successful career, there was another important aspect of his life that drew attention – his marriage.
Exploring the enigma of Burt Young's wife uncovers a lesser-known chapter in the life of this celebrated actor.
Sylvester Stallone Pays Tribute to Rocky Costar Burt Young Following Death at 83: 'World Will Miss You' https://t.co/eh3Z6ajgGp

— People (@people) October 19, 2023
Who was Burt Young's Wife?
Burt Young was married to Gloria DeLouise for 13 years until she passed away in 1974. Not much is known about their relationship. In a rare interview, the Roomies actor shared that he had a tough time in his marriage while he was at the Actor's Studio in the 1960s.
"I wasn't happy at home with my wife. I met another girl. You know, when things aren't working with someone and you think, 'Oh, if I was with that other lady, things would be wonderful," Young revealed in an interview in August 2006. "I made efforts to get close to her. I wasn't unfaithful, but I really wanted to see her. As a last attempt, I suggested she become an actress, and she got excited."
He later discovered that she wanted to study with Lee Strasberg, and he helped her do so, eventually leading to his own acting journey. Acting, he said, fulfilled what he was searching for in life, providing relaxation after a life of tension.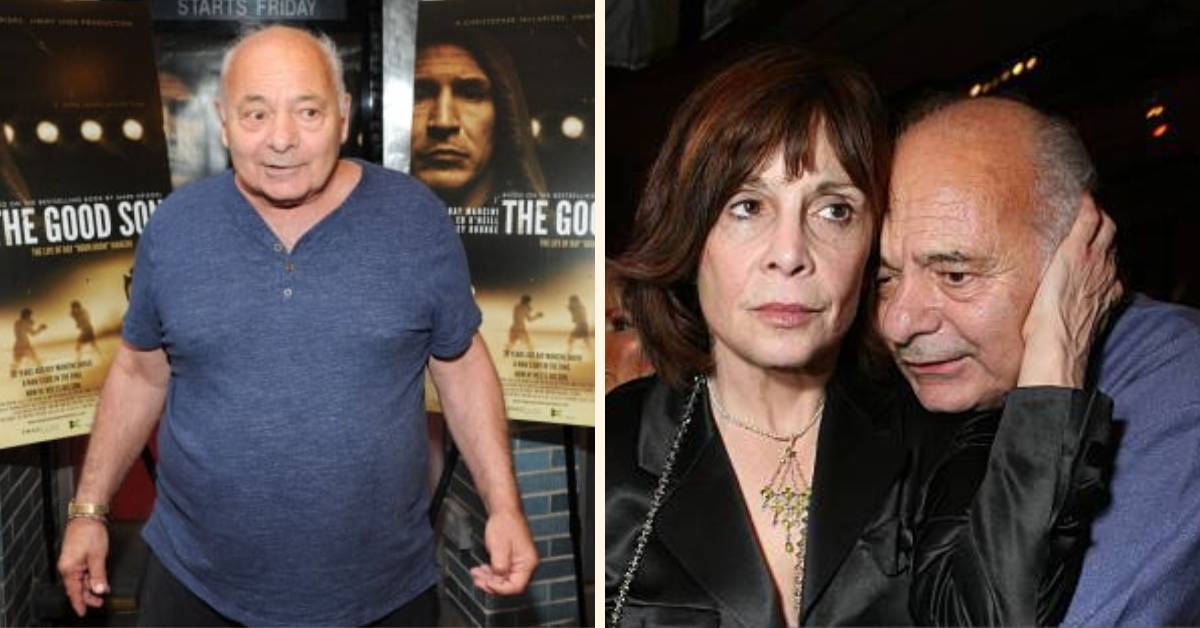 | Full Name | Burt Young |
| --- | --- |
| Date of Birth | April 30, 1940 |
| Birthplace | Queens, New York |
| Notable Role | Paulie in the "Rocky" movies |
| Total Film & TV Roles | Over 160 |
| Wife's Name | Gloria DeLouise |
| Date of Marriage | May 20, 1961 |
| Wife's Date of Death | 1974 |
| Residence | Port Washington, New York |
| Major Achievement | Oscar nomination for his role as Paulie |
| Burt Young's Date of Death | October 19, 2023 |
| Legacy | Celebrated for his versatile acting range and his deep commitment to family, especially his profound bond with Gloria DeLouise. |
Check out the latest article about celebrities' wife below:
Remembering Burt Young: The Rocky Star's Diverse Acting Legacy
Burt Young was a well-known actor famous for his role in the Rocky movies. Apart from his work in the Rocky franchise, he appeared in over 160 other films and TV shows like Back to School, The Sopranos, and The Equalizer. Besides acting, he was also a painter, and his artwork was showcased in galleries worldwide.
He passed away at the age of 83, but the cause of death was not immediately revealed. His manager, Lynda Bensky, described him as an actor with a wide emotional range and a poignant soul.
Tributes poured in from his friends, fans, and former co-stars, including Sylvester Stallone, who shared a heartfelt message and a photo with the late actor.
Stay tuned with domaintrip.com more fascinating facts about your favorite celebrities' lives and the untold stories that form their reputations.