Christian Atsu of Ghana Died in the Turkey Earthquake
The earthquake in Turkey claimed the life of Christian Atsu, a forward for Ghana who also played for Newcastle and Chelsea in the Premier League. He was 31.
In the city of Antakya, Hatay Province, search teams discovered Atsu's body in the wreckage of a luxurious 12-story building where he had been residing, according to his manager on Saturday.
Manager Murat Uzunmehmet told private news agency DHA:
"Atsu's lifeless body was found under the rubble. At the moment, his belongings are still being removed,"
Atsu signed with Turkish side Hatayspor in September. On February 5, just hours before the earthquake that occurred in the early hours of February 6, he scored the game-winning goal for his new team in a league match at home against Kasimpaşa S.K.
The city of Antakya, where Hatayspor is headquartered, is in southern Turkey and was most severely affected by the earthquake. On Friday, 43,000 people died due to the 7.8-magnitude earthquake that struck southeast Turkey and northern Syria. Hatayspor said Atsu's body was being repatriated to Ghana. The club tweeted:
"There are no words to describe our sadness,"

https://twitter.com/Hatayspor_FK/status/1626855756761903105
Atsu was reported to have been saved the day after the earthquake, but Hatayspor later announced that the reports of a successful rescue were tragically false and that the player was still missing. Initially, Hatayspor said they had learned that Atsu was alive and on his way to the hospital.
Also, it stated that Taner Savut, the club's sporting director, was still missing. Savut hasn't been located yet.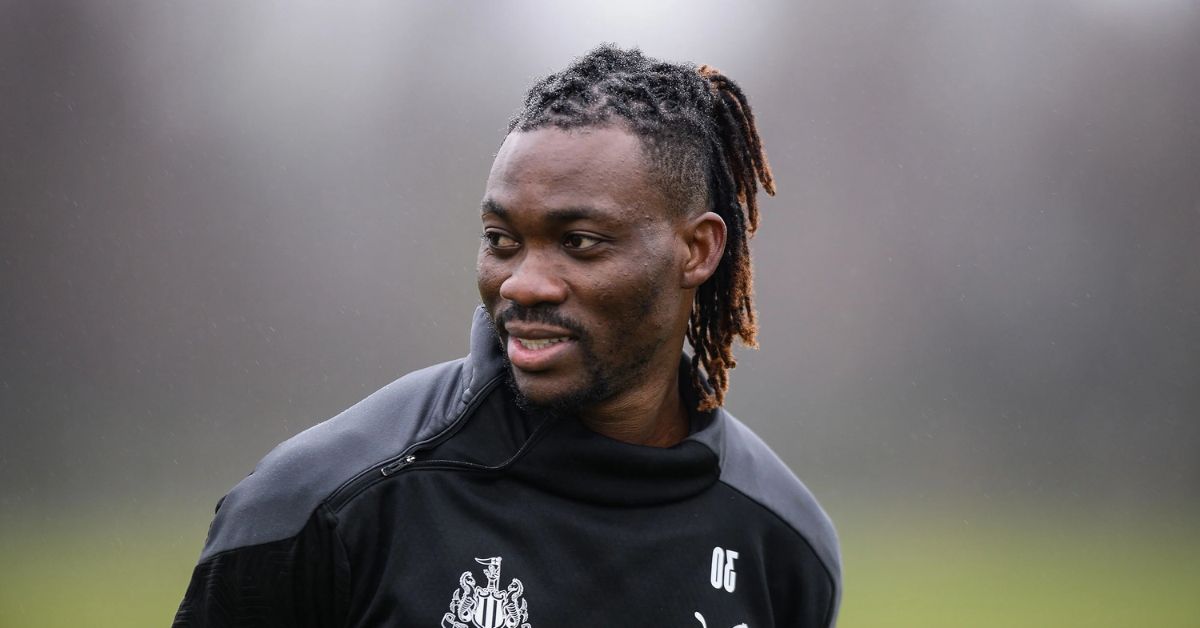 Atsu and Savut's building's 12-story Ronesans Rezidans contractor was apprehended a week ago at Istanbul Airport while allegedly attempting to flee the nation. In the hope that he might still be alive among the rubble, Atsu's agent, Nana Sechere, set out for Turkey with members of Atsu's family.
Sechere had pleaded with the police and Hatayspor representatives to intensify their efforts in looking for Atsu and Savut.
In a statement on Tuesday, Sechere claimed that more than a week after the deadly earthquake, rescuers had been able to locate Atsu's same room in his fallen apartment building, but the only items they had found were two pairs of his shoes. Sechere confirmed on Saturday that Atsu's body was found.
He posted a message on Twitter:
"My deepest condolences go to his family and loved ones. I would like to take this opportunity to thank everyone for their prayers and support."

https://twitter.com/iAmNana7/status/1626846970059816961
Atsu made more than 60 appearances for Ghana and scored in his professional debut in 2012 at 20. He represented Ghana at the 2014 World Cup in Brazil and shone at the 2015 African Cup of Nations, scoring two goals to lead Ghana to the championship game, which it lost to Ivory Coast in a penalty shootout.
At the African Cup, he received the player of the competition award. Chelsea signed Atsu in 2013 but they only played in demonstration matches before being loaned out to many clubs over the following four years. The winger moved to Newcastle on loan in 2016 and played a crucial role in the team's 2016–17 promotion back to the Premier League.
In 2017, he committed to Newcastle long-term and stayed there for four years. He briefly played in Saudi Arabia before joining Hatayspor last year.
In a recent interview with The Associated Press, Atsu's Ghanaian buddy Ibrahim Kwarteng said of the athlete that he knew him as someone who did everything in his power to assist those in his native West Africa.
You can get information about the passing of other celebrities by reading the posts that are given in the following list:
Atsu was the organization's single largest donor, according to Kwarteng, who leads a group that assists those released from prison for minor offenses in finding work and rebuilding their lives.
According to Kwarteng, Atsu had also begun constructing an orphanage in Ghana and was contributing to funding a new facility for breast cancer screenings. Francis Kokutse of the Associated Press wrote this article in Accra, Ghana.