Demri Parrott was known for being engaged to Layne Staley, the lead singer of Alice in Chains. She was also a model, artist, and actress.
Layne was deeply affected by her death, and he distanced himself from the outside world. He, too, died in 2002, at the age of 34. This raised the question of whether Demri's death had any effect on Layne's death.
Their love and tragic deaths continue to attract people, and their story remains hidden in mystery. Here is everything we know about Demri's death and the mystery surrounding it.
Demri Parrott's Family and Childhood
Demri Lara Murphy was born in Bremerton, Kitsap County, Washington, on February 22, 1969. Her mother, Kathleen A. Austin, married a man called Stephen John Parrot, which gave her the surname Parrott. Dennis Wayne Dougherty is her biological father.
Demri's ancestors are from Ireland, Scotland, Wales, England, and Switzerland. Devin C. Remme, Derek J.P. Murphy, and David J.M. Murphy were her three younger brothers. She also had a younger stepsister named Christa Dougherty.
Demri attended a high school in Arlington before moving to the High School of Performing Arts in Jacksonville, Florida.
Demri Parrott Cause of Death: How Did She Pass Away?
Demri Parrott, who was once engaged to Layne Staley, died on October 29, 1996. Her cause of death was a drug overdose, which means she took too many drugs that harmed her body.
The drugs involved were opiate, meprobamate, and butalbital. She was in Evergreen Hospital in Kirkland, Washington when she passed away. She was later buried at Miller-Woodlawn Park in Bremerton, Kitsap County, Washington.
Before her death, Demri Parrott struggled with drug addiction, which made her homeless. She was also involved in prostitution and theft. Additionally, she had health problems related to endocarditis.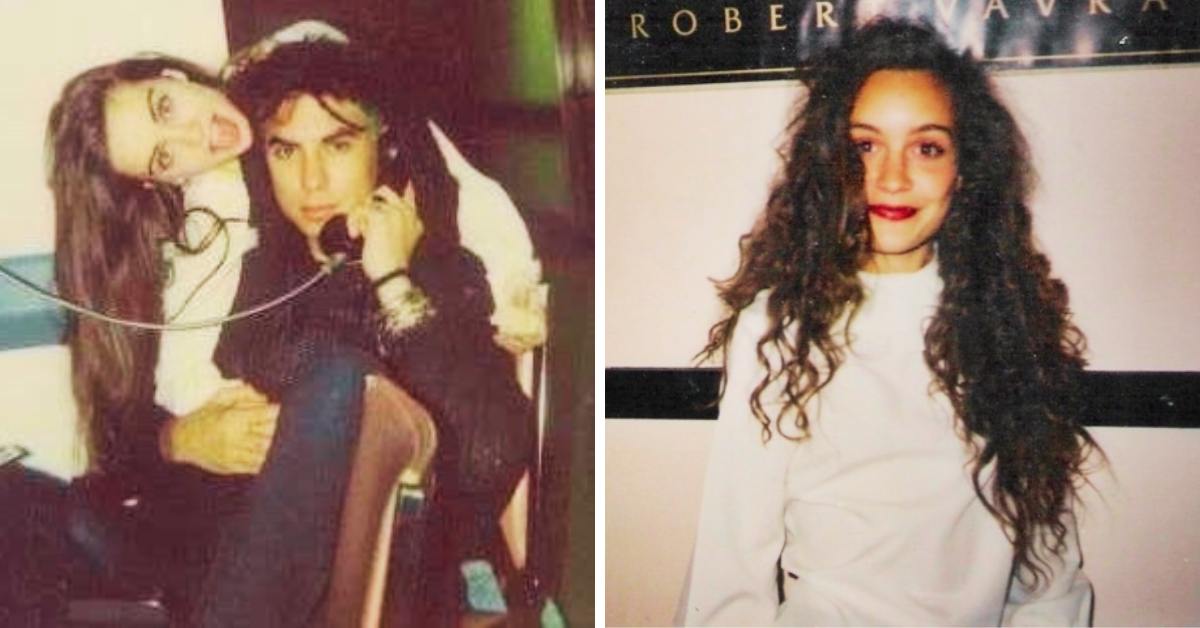 Discover more articles we've covered regarding the topic of the cause of death:
Did Demri Parrott Influence Layne Staley's Drug Use?
Demri Parrott and Layne Staley both struggled with drug addiction for a long time before to their terrible deaths. Demri died on October 29, 1996, at Evergreen Hospital in Kirkland, Washington, of a drug overdose.
Rumors circulated after Demri's death that she had introduced Layne to narcotics while they were together. Amber Ferrano, her friend, firmly disputed the rumors.
The claims, according to Amber, were false. She stated, "She did not use heroin until with him. Demri did not get Layne started in drugs; his history was prior to her, and tons of people know that."
Regardless, some individuals continued to blame Demri for Layne's addiction and depression. It has also been said that Layne did not want to live after losing Demri, despite the fact that their relationship had terminated.
Layne's Depression Became Worse After Demri's Death
Layne Staley's friends revealed that after he heard about Demri Parrott's overdose, he was put on a suicide watch for 24 hours. This was only one aspect of Layne's continuous difficulties.
For years, he had been attempting to conquer his addiction, undergoing rehab and seeking a better life. On April 5, 2002, he died as a result of a speedball overdose.
layne staley and demri parrott in 1990 ♥️ pic.twitter.com/KEoniqEUxg

— daily layne staley (@laynesdaily) July 5, 2023
According to Mark Lanegan, a friend and the leader of Screaming Trees, "he never recovered from Demri's death." "I don't think he wanted to go on after that."
Amber Ferrano agreed, saying Layne felt awful about leaving their relationship and not treating Demri well. She was the only person who adored him before he became famous and rich.
Stay tuned to domaintrip.com for more articles on related topics, as well as fascinating stories about famous people and their lives. Join us as we explore into the mysteries and realities that define our worldview. Don't miss out on the most current news and insights.