Fort Wayne Amazon Employee Death: Amazon Warehouse Closed After Worker Death
On Monday at an Amazon facility in northeast Indiana, a guy suffered a head injury and passed away.
According to a statement issued Wednesday by the Allen County Coroner's Office, Caes David Gruesbeck passed away in an "industrial accident" at the Fort Wayne Amazon fulfillment center. A "blunt force injury" caused by an "industrial accident" was the cause of death. EMS transported Gruesbeck to a nearby hospital where he was later declared dead.
The Allen County Coroner has released details in a worker's death at an Amazon fulfillment center in Fort Wayne. https://t.co/zaLISP4Epo

— WANE 15 (@wane15) May 10, 2023
Although "foul play" isn't suspected, an Allen County Sheriff's representative stated the department's investigation is still underway. According to the representative, Gruesbeck suffered a head injury while operating large machinery. At this time, there are no other details available.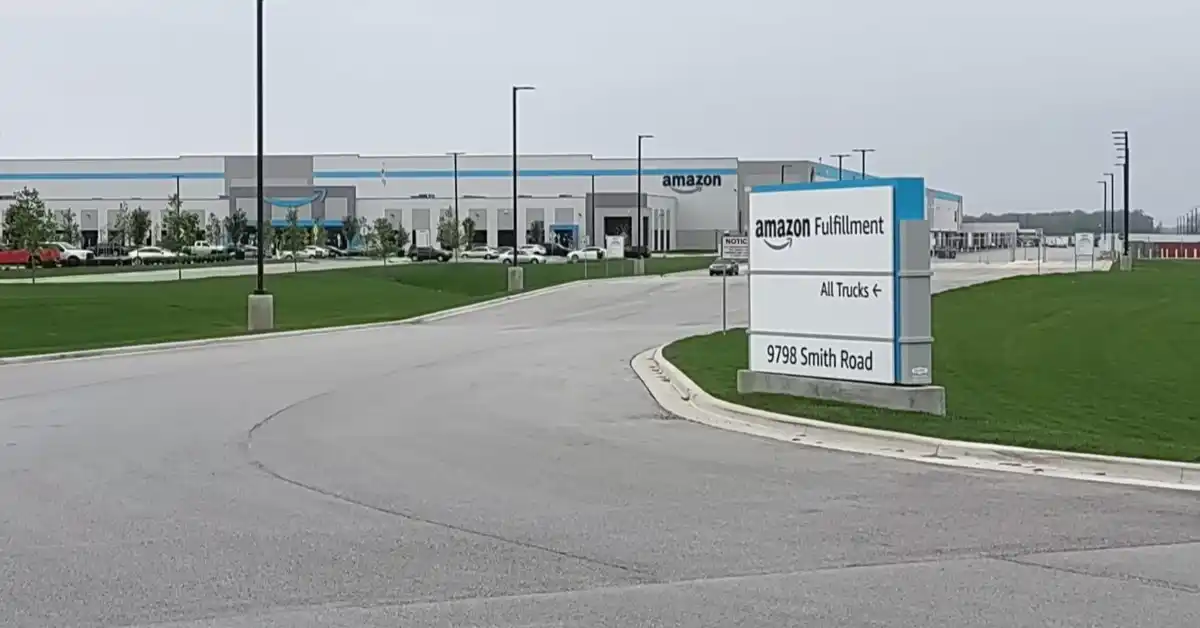 The device, referred to as a "one-man lift" by Amazon, was trained for use by Gruesbeck. The business claimed in an email that the worker banged his head on an overhead conveyance system while attempting to clear a conveyor jam.
The Amazon fulfillment center, which has been shut down since the fatality, is currently the subject of a "safety compliance inspection" by the Indiana Occupational Safety and Health Administration. The spokeswoman warned that it might be a few weeks before publicizing the inspection's findings.
We've previously written a few pieces regarding the news. Visit the links provided below to learn more:
In the email statement, Amazon explained that the facility's closure was necessary due to ongoing investigations and that employees would still be paid. When the facility reopens is yet unknown.
"We're saddened by Monday's tragic incident, and our thoughts and prayers are with our employee's loved ones and our team at the facility," said Amazon spokesperson Andre Woodson.
"We're conducting a thorough investigation of the incident and working closely with authorities as they conduct their own investigations as well. We're also supporting our teams with anything they need, including counseling services, and we'll continue assisting in the days and weeks ahead."
The business reported that several workers met there on Tuesday to pay tribute to their colleague.