The release date for Genshin Impact 4.0 has been determined! If you thought the game was over, think again since we'll soon have a new area to explore. Version 4.0 of the already enormous match is a significant new free addition known as the "As Light Rain Falls Without Reason" update.
The Genshin Impact 4.0 update includes new and returning Banners, new events, and a ton of balance and gameplay changes/fixes, in addition to giving players a new zone to explore. Here is all the information you require regarding the Genshin Impact 4.0 release date, the most recent developments around Fontaine, and everything else it adds.
Genshin 4.0 Release Date
Genshin Impact 4.0 release date has been set for Wednesday, August 16, 2023. The new update should be available for download and play in the USA as of late on August 15 because the UK's launch is scheduled for 4 a.m. on August 16.
If you are interested to know more about this update, then see this tweeter post that QooApp shares:
Genshin Impact version 4.0 will take you to the long-awaited nation of Fontaine on August 16!

This update also introduces three new sibling characters–Lyney, Lynette, and Freminet. Check out all details here!

▼ Morehttps://t.co/Ix9fEHcHHU#GenshinImpact

— QooApp (@QooApp_EN) August 7, 2023
Genshin Impact's prior update releases and how long its servers were down for maintenance are the basis for the launch times. Therefore, 4.0 might be prepared to play right before or after 4 am. Do we suggest? On April 16, get up at your usual time, and the update should be available for download.
What do we know about Genshin Impact 4.0?
Following the 4.0 release, the introduction of Fontaine is the most significant new feature of Genshin Impact. Belleau territory, Beryl Region, and Court of Fontaine Region are the primary areas of this rich new territory, which the Hydro Archon Focalors govern.
In Fontaine, there will be a lot to see and do. There will be plenty of new foes, NPCs, and missions. You can dive underwater after the 4.0 update and explore the lower levels. To replenish your aquatic endurance, grab those recovery orbs!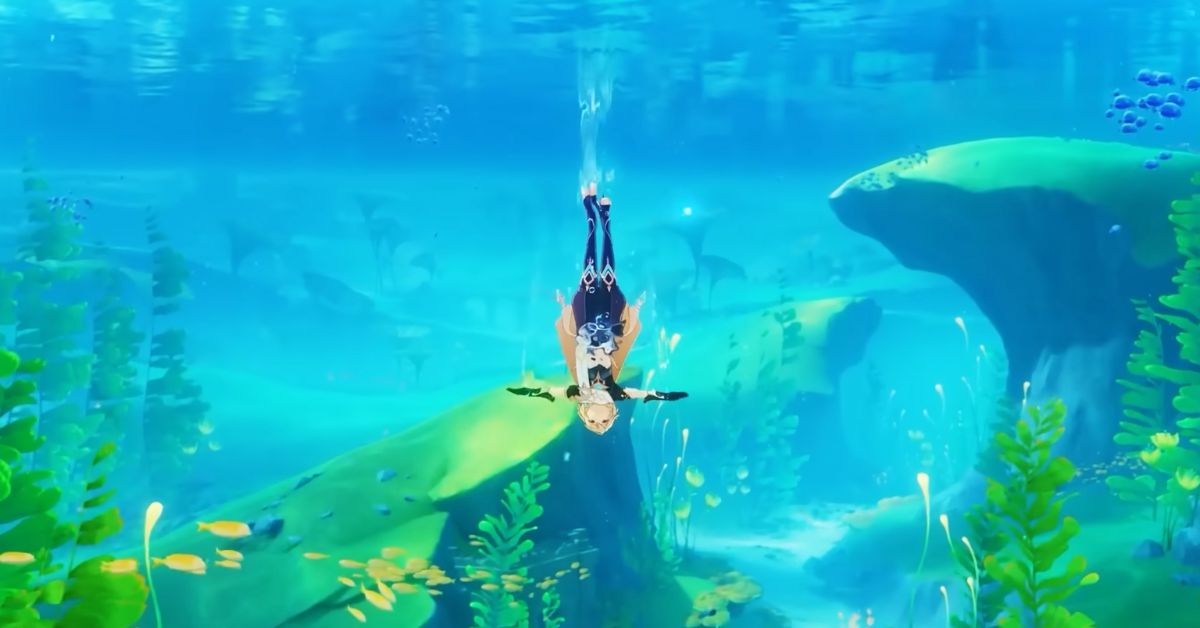 If you want to witness the primary enhancements and adjustments made to Genshin Impact in the 4.0 update in action, you should watch the "As Light Rain Falls Without Reason" trailer for version 4.0.
As you can see in the clip, three new playable characters for Genshin Impact have been added due to the version 4.0 release. These are Freminet, Lynette, and Lyney.
In addition to all of that, version 4.0 will see the following four new developments:
Mega Meka Melee
Three mini-games: Dance Dance Resolution, Torrential Turbulent Challenge, and Efficacy Testing Simulation Arena
Rewards: Four-star Bennett unlock, Primogems, Mora, Talent level-up Materials, Character Ascension Materials, Sanctifying Essence, Character EXP Materials, Crown of Insight, Weapon Enhancement Materials.
For more exciting content, explore our recent posts:
Relic Records: Creations of the Hydro Nation
Rewards: Primogems, Weapon Ascension Materials, Weapon Enhancement Materials, Character EXP Materials, Mora
Studies in Light and Shadow: A Fontaine of Enchantment
Rewards: Primogems, Talent level-up Materials, Mora, Character EXP Materials
Verdict of Blades
Rewards: Primogems, Materials for Talent Leveling, Materials for Weapon Ascension, Materials for Weapon Enhancement, and Mora
We hope that the details we've offered will fulfil your needs. The information we've provided should be adequate. If you found this post helpful, kindly provide feedback in the section below.