To give publishers and content producers more thorough information about how their videos perform in search results, Google is introducing an upgrade to the Search Console Video Indexing Report. The revised report will enable data filtering by sitemap and provide more thorough information on video impressions.
Video Impressions
By including daily video impressions in the Video indexing report, Google(Twitter) facilitates the understanding of video performance. Each time the same page appears on a search result page or Discover session, it counts as one impression because these impressions are grouped by page.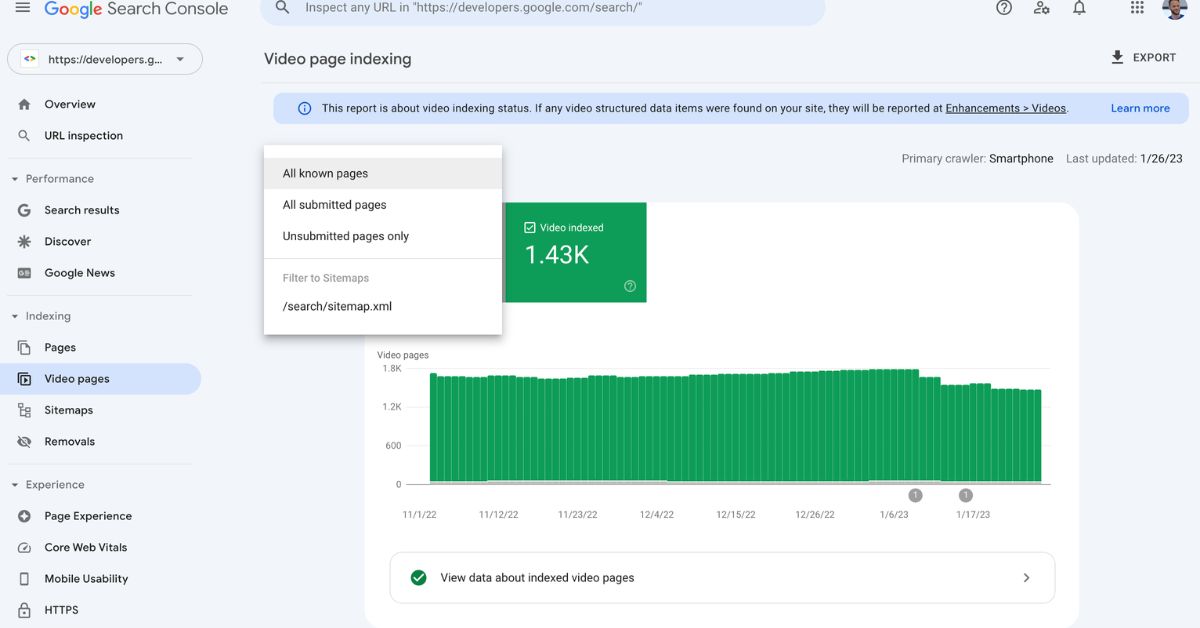 The Search performance report, on the other hand, groups video search appearances by property rather than URL. Only one impression is recorded if more than one page is returned in a search result. Accordingly, the Search performance report can have fewer impressions than the Video indexing report.
Sitemap Filter
To assist website owners and content producers in concentrating on the video pages that are most crucial to them, Google is introducing a new element to the Video Indexing Report.
The report can be filtered using this feature to display only video sites included in a separate sitemap, which affects all report elements, including the chart, chart totals, issue list, and exports.
We are happy to share a few updates to the Search Console Video indexing report to help you understand the performance of your videos on Google and identify possible areas of improvement. Read more at https://t.co/TNbkjjoNWa pic.twitter.com/0vKGZVjJid

— Google Search Central (@googlesearchc) February 1, 2023