James Iles Joins GoDaddy: James Iles has joined GoDaddy as the company's community manager for domain investments. This position with the company is new. Iles will assist domainers with their problems and solicit feedback so he can collaborate with GoDaddy's developers to find answers.
Iles stated in an email that she wanted to make it simpler for domain investors to utilize the tools and resources effectively. "I see this role as a bridge between GoDaddy and the domain investment community," the applicant said.
Iles has written for NamePros, MediaOptions, and DomainSherpa in addition to his domain blog at JamesNames.com. He has also published a weekly article to Domain Name Wire for the past few years on businesses that have purchased outstanding domain names.
Iles wrote: "I feel like this is a fantastic opportunity to offer the industry information I have accumulated over the years and share it with the domain business in a little different way.
James has my support and I believe he will excel in this job. However, it also means that he will stop contributing to Domain Name Wire, and we shall miss him. Please contact me if you're interested as I'm always seeking qualified writers.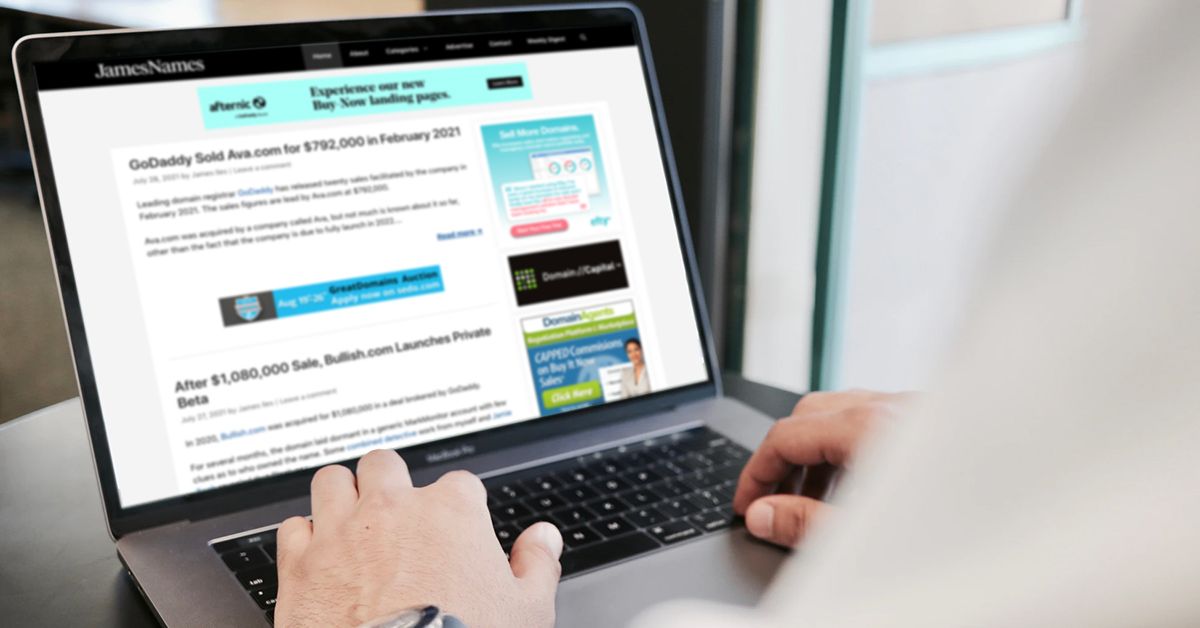 James Iles Joins GoDaddy
Recent readers of DomainNameWire will be aware of my decision to join GoDaddy as the organization's first-ever community manager for the domain name sector. It's a deviation from my writing duties, so many of my readers could understandably be curious about my decision.
That being said, it is evident why James joined GoDaddy. It's challenging to write this post without coming across as a twee, but I adore the domain name industry and enjoy contributing to it.
I've always tried to offer knowledge and instructional materials to help domain investors, whether through my more than 800 posts on the NamePros blog or my work with MediaOptions, DomainSherpa, DomainNameWire, and DNAcademy.
I joined GoDaddy because they help domain investors. Everyone who works in the domain industry is aware of GoDaddy's influence. The company probably has daily interactions with domain investors.
Whether doing so entails managing domain sales on fternic or purchasing domains through closeouts and auctions. Despite this, domain investors haven't had a dedicated point of contact at GoDaddy they could turn to for assistance with problems, information, insight, or input to help the company create better products.
I Have Joined GoDaddy – Here's Why https://t.co/BuPY5tH24W

— James Iles (@jamesiles) December 9, 2022
So far, at least. I'm hoping that my work with GoDaddy will act as a link between the business and the domain business. I'll keep on writing and making contributions to the domain sector. But now it will be completed while sporting a lucky pair of GoDaddy socks.
I am brand-new to the position as of this writing and GoDaddy, so it will take me some time to catch up. However, it would be fantastic to get in touch with domain investors via email at [email protected] or Twitter at @jamesiles. JamesNames.com will continue to function as a separate domain blog. It won't be a component of GoDaddy.
Final Lines