Jesse Powell was an American singer and songwriter who specialized in R&B and soul music. His most hit single, "You," peaked at number two on the R&B charts and tenth on the Billboard Hot 100. He has four albums to his credit and two younger sisters, Trina and Tamara, who are both R&B singers.
Jesse Powell was recognized for his four-octave vocal range, and he was nominated for a Grammy. He had a good career in the music industry and rose to prominence. Unfortunately, Jesse Powell died at the age of 51.
Jesse Powell's Cause of Death
Jesse Powell died on September 13, 2022, in his home in Los Angeles, only one day after his 51st birthday. He died quietly after suffering a heart attack.
Trina and Tamara Powell, Jesse's sisters who are also music artists, broke the news. Tamara Powell requested for privacy in an Instagram post as they mourned and celebrated Jesse's lasting legacy.
"Jesse loved music and he especially loved his fans who supported him throughout his career. We want you all to know that you meant the world to him."
View this post on Instagram
Discover more articles we've covered regarding the topic of the cause of death:
Jesse Powell's Life and Music Career
Jesse Powell grew raised in Gary, Indiana, alongside his siblings. His family was a regular performer in local talent contests. After seeing Jesse perform, a Kansas City music producer called Carl Roland signed him to his Silas Records label in 1993.
Jesse released his first album three years later. "All I Need," his first single, was co-written by Jesse Powell, Sam Salter, and Laney Stewart. It was released in March 1996 and peaked at number 32 on the Billboard R&B chart.
His self-titled album was released on March 12, 1996, and peaked at #35 on the Billboard R&B chart and #32 on the Billboard Heatseekers list. His second record was a remake of Enchantment's 1976 hit "Gloria," which peaked at #51 on the R&B charts.
Jesse then began work on his second album. "I Wasn't with It," the lead single, was released in 1998 and became his first song to chart on the Billboard Hot 100 (#85 US, #25 R&B). On September 8, 1998, his second album, "Bout It," was published, and it soon rose to the top of the Heatseekers chart.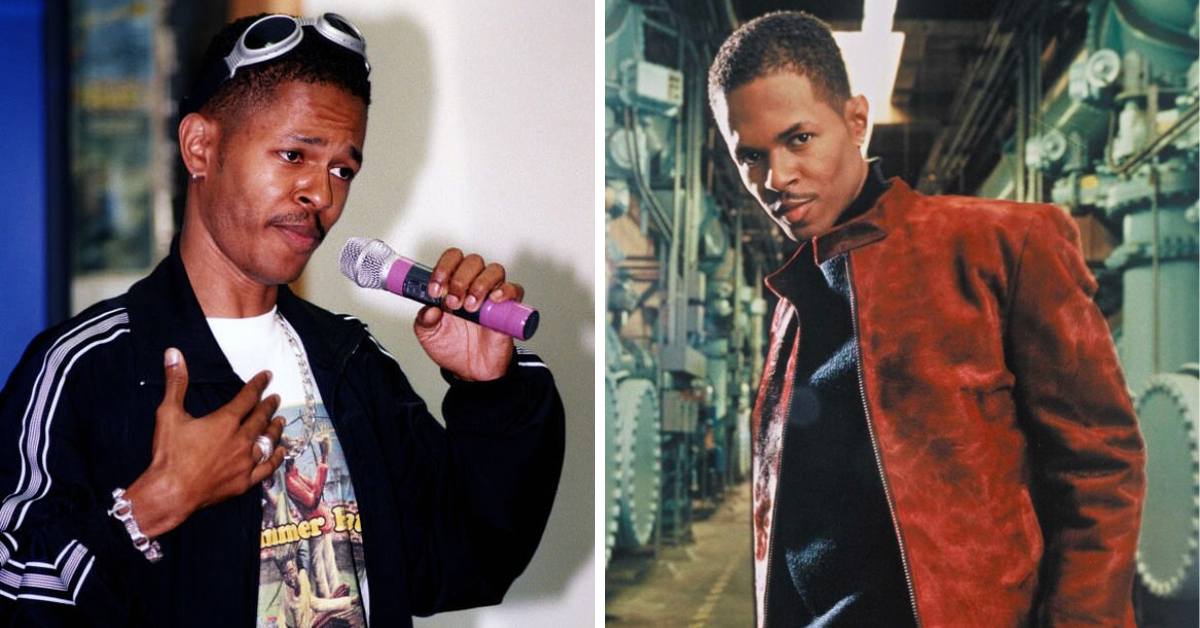 The album's second single, "You," was released in February 1999 and became his biggest hit, peaking at #2 on the Billboard Hot R&B/Hip Hop Songs chart and #10 on the Billboard Hot 100. The record was certified gold by the RIAA and peaked at #15 on the R&B chart and #63 on the Billboard 200.
Jesse Powell's first single after MCA Records acquired Silas Records was "If I," which peaked at No. 58 on the R&B chart in 2000. "JP," his third studio album, was released on March 27, 2001.
It debuted at number 18 on the R&B chart and at number 71 on the Billboard 200. Jesse also marketed his second single, "Something in the Past," which peaked at number 67 on the R&B charts.
He departed the label in 2002 to join Riviera Records. On October 14, 2003, he released his fourth studio album, "Jesse," which was followed by the songs "By the Way" (#99 R&B) and "Touching It Tonight" (#85 R&B).
Stay tuned with domaintrip.com for the latest updates and exciting content!