Josh Leyva is a well-known actor, YouTuber, model, businessman, and social media influencer. He became famous for his humorous and lifestyle-focused YouTube videos, which he uploads frequently.
He has amassed a sizable following with millions of followers and over 200 million views. But people have been interested in his previous relationships and the women he has dated. This article examines Josh Leyva's previous relationships and addresses his ex-girlfriend.
Josh Leyva Ex Girlfriend
Josh Leyva's ex-girlfriend Chachi Gonzales. She is an American actor, dancer, and choreographer.
She is well-known domestically and abroad because she first appeared in the dancing competition series "America's Best Dance Crew" in 2011. Chachi had always had a passion for dance and started taking lessons seriously when she was 6.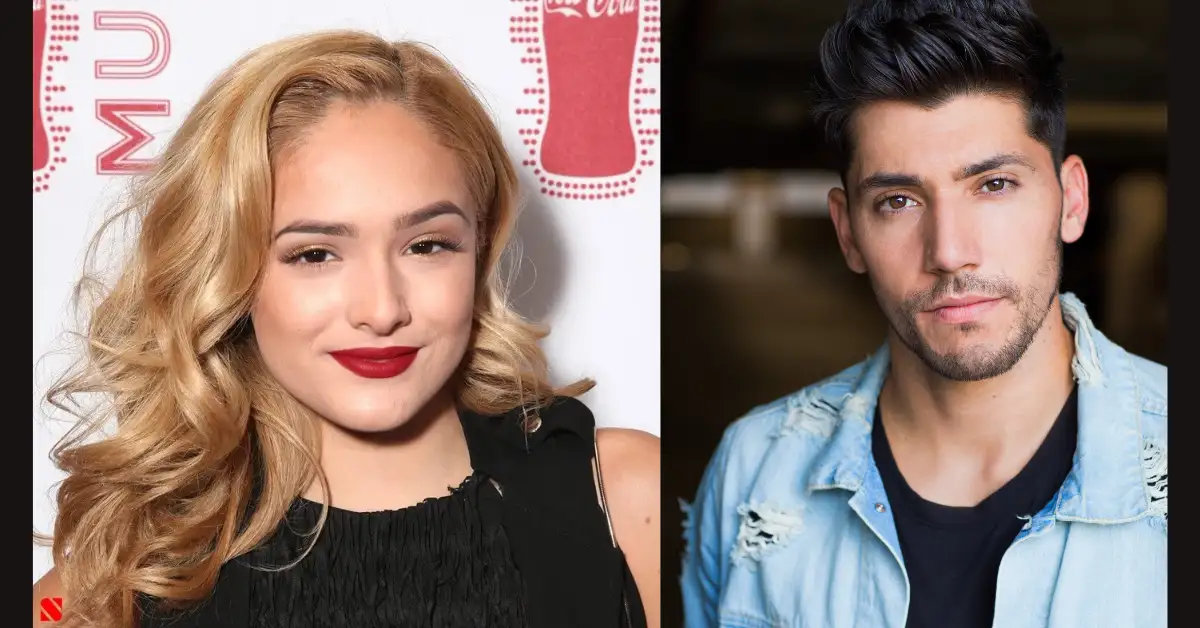 She excelled at ballet and hip-hop dance when she reached middle school. She joined the Marvelous Crew as a hip-hop dancer and joined the I.aM.mE group. They participated in the "America's Best Dance Crew" competition and won the program.
She had just started her successful dance career at this point. She has since instructed dancers in Germany, Poland, Spain, China, India, and Thailand. Additionally, Chachi has a YouTube account with more than 1.61 million subscribers watching her videos.
Why Did Josh Leyva And Chachi Gonzales Break Up?
Josh Leyva and Chachi Gonzales separated in late 2017 after a three-year relationship. They both discussed their perspectives on the breakup through a series of vlogs.
In a post that she linked to a YouTube video, Chachi Gonzales tweeted, "Finally addressed it. New video about the breakup. Hope y'all understand"
Finally addressed it. New video about the breakup. Hope y'all understand https://t.co/XUGg0DV0SB

— Chachi Hildén (@chachigonzales) December 21, 2017
Chachi Gonzales described her emotions in a YouTube video, saying, "I it it really hurt me and no one wants to go through a breakup it's not fun and it's was very scary decision for me to leave the relationship because it was gonna alter everything in my life and I just want to really be happy." 
There were rumours that Josh's increasing friendship with transgender beauty vlogger Nikita Dragun, who frequently appeared in Leyva's online videos, played a role in their breakup.
You can also read about other celebrities' details we have covered on our website, like:
Josh Leyva said during an Instagram Live session: "The truth is Nikita and I are our friends and the cutest actually friends with Chachi as well okay and there's nothing I mean look there's nothing going on between Nitika and I…"
Josh Leyva & Chachi Gonzales Relationship
In 2014, Josh and Chachi Gonzales started dating. They were together for three years. Josh frequently featured Chachi in his videos. They filmed numerous enjoyable videos that their fans adored, and had fantastic chemistry. Their partnership combined their creative abilities and made their fans pleased.
Do Josh Leyva And Chachi Gonzales Have Kids?
No children have been born to Josh Leyva and Chachi Gonzales.