Season 3 of Love in Paradise pair The Child of Juan and Jessica is here!  Jessica has given birth to their first child, a baby boy. David Vincent Daza Londoo is the name the couple has chosen for their son. On May 24 at 1:51 pm, David weighed 6 pounds, 3 ounces.
Where Did '90 Day Fiancé' Stars Juan & Jessica Meet?
Jessica, from a small town in Wyoming, accidentally met the Colombian visitor while on a cruise. On her debut on the April 17 program, the TLC star said, "Because where I live is very cold and very boring, I like to get out of town when I can," and relatively uninteresting.
After conversing with "the most beautiful man" Jessica had ever seen, the two exchanged phone numbers. Jessica eventually started making monthly trips to meet her new love.
You can also read about other celebrities' fiance details we have covered on our website, like:
Jessica, a mother of two, wasn't sure how Juan would adjust to his new job as a stepfather even though they got engaged right away. Jessica planned a vacation to Colombia with her two children to see how they live together "as a family" for the first time to prepare for the lifestyle change.
"This is a big trial run for when our visa gets approved and Juan comes and lives with us in the U.S.," she informed the camera crew. "I'm really hoping that Juan's gonna love being around the boys, but he has zero experience with kids and I worry about how he's going to do with handling the boys fighting or acting up."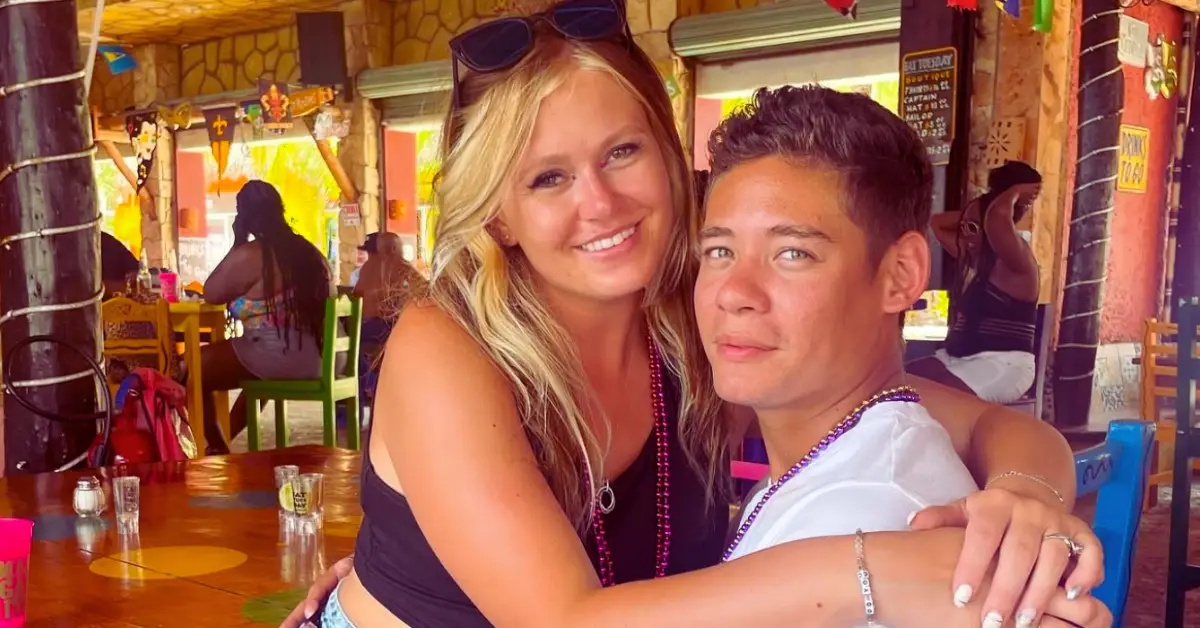 Are 90-Day Fiances Juan and Jessica Still Together?
Jessica and Juan are still together. The couple announced their first child's impending arrival in January 2023. "Happy to finally share that we are expecting baby Daza Londoño on June 10, 2023," the Colombian native wrote with a picture showing Jessica's joyful baby belly on Instagram.
View this post on Instagram
After posting a video of herself teaching Juan the swing dance in May 2023, Jessica further affirmed the couple's love.
She captioned the Instagram Reel, "Honestly he's a natural and ready for Wyoming." "Our wedding will have both swing dancing AND salsa dancing and I can't wait for the best of both worlds."
On May 11, Jessica shared a video via Instagram discussing the lessons she had taken away from their long-distance relationship. This gave followers an inside glimpse at her relationship with Juan. She emphasized crucial facets of their connection throughout the video, such as how they grew to be "a family" and discovered each other's "cultures."
View this post on Instagram
David Vincent Daza Londoo, Jessica and Juan's first child, was born on May 24, 2023. The TLC Instagram account wrote "Welcome baby!" next to a picture of Jessica cuddling the child in the hospital. "Jessica and Juan from #90DayFiance: Love in Paradise have welcome their baby boy."
Thank you for choosing us as your source of information. We hope to continue to be your go-to platform for exciting and informative content. Again, thank you for reading, and we look forward to hearing from you soon!  If you found this helpful post, please provide feedback in the section below.