Maricopa Judge Allows Narrow Portion Of Kari Lake Arizona Election Lawsuit To Trial!
Kari Lake Arizona Election: Arizona Republican Kari Lake, who was unsuccessful in her bid for governor last month, will be permitted to proceed to trial on two specific claims in an election complaint, a judge in Maricopa County Superior Court determined on Monday.
Eight out of the ten allegations Lake made in her initial case will be rejected right away, according to Judge Peter Thompson's decision. No evidence or witness testimony was presented during the motion to dismiss the hearing in Maricopa County.
On two of the allegations, however, the judge decided Lake should be permitted to continue to try to demonstrate willful misconduct that contributed to her loss. Democrat defeated Lake, who Secretary of State Katie Hobbs won by around 17,000 votes.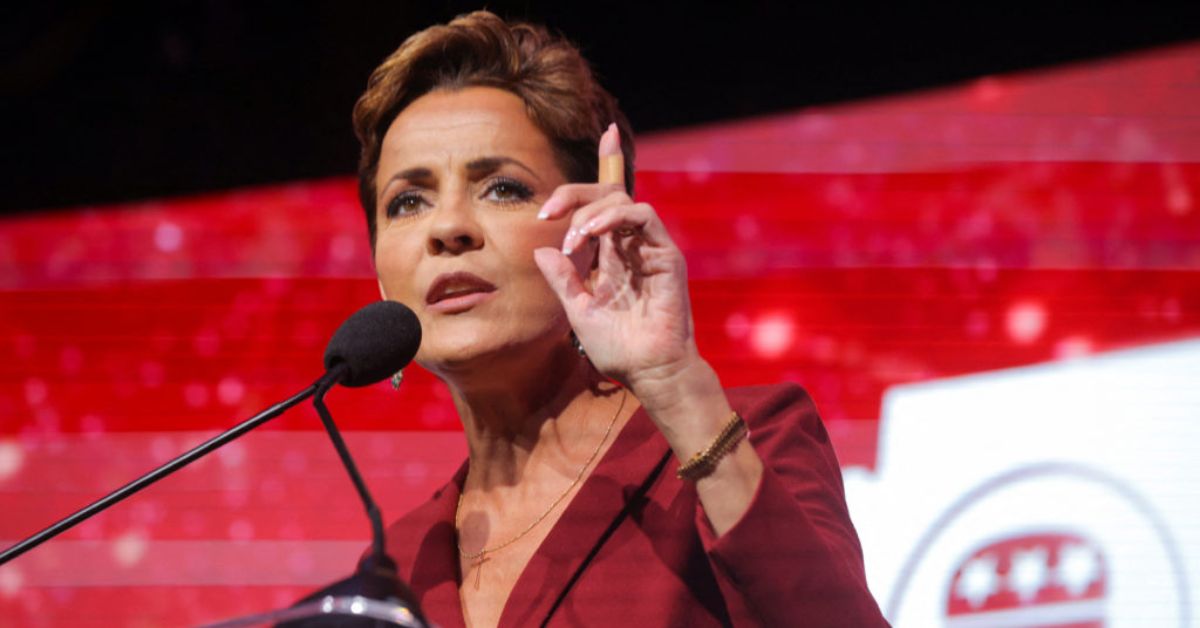 The Lake campaign produced evidence to support its claim that a Maricopa County employee had interfered with Election Day printers, costing it votes. The judge narrowed one accusation regarding the printers on Election Day. The judge will also permit the Lake team to offer proof that Maricopa County broke the rules governing the chain of custody for ballots in their election manual.
Read More: 
According to the Lake campaign, an unforeseen amount of ballots were added, which led to her defeat. Lake should be permitted to deliver her evidence in court since the judge referred to this allegation rather than one of law. Lake tweeted, "Our Election Case is heading to trial," despite most of her complaints being rejected.
Here is the introduction from the reply brief filed last night seeking to dismiss Kari Lake's election contest.

The hearing on the motion is at 11am ET. Follow @DemocracyDocket for details.https://t.co/Whts6UR44B pic.twitter.com/lehoObrysD

— Marc E. Elias (@marceelias) December 19, 2022
Katie Hobbs' attempt to get our case dismissed was unsuccessful. She will be required to testify and take a stand. "Arizona, We will have our day in court," she continued. To raise money for her legal defense, Lake has been tweeting links to a fundraising website and pleading with followers to donate.
🚨BREAKING: Arizona court DISMISSES 8 of 10 claims brought by @KariLake in her election contest. Limits remaining two to "intentional" misconduct. Court cites rule allowing for sanctions for frivolous claims. Court will hold hearing on 2 narrowed claims.https://t.co/Whts6V8Ftb

— Marc E. Elias (@marceelias) December 20, 2022
In addition, the judge said that Hobbs might be asked to give testimony while still serving as secretary of state, a position she will keep until she is sworn in as governor. Democratic attorney Marc Elias, whose legal team is defending Hobbs, presented the court's ruling as a triumph by highlighting that most of the allegations were rejected and that the trial will face a more difficult obstacle.
.@KariLake: "I had people say step away from this. I said, 'How do I walk away from the good people of Arizona?' If I don't stand up and fight botched stolen, sham elections, We don't have a chance." pic.twitter.com/r6EQAc1E7b

— Kari Lake (@KariLake) December 20, 2022
Elias stated that it would be impossible for Lake to demonstrate intentional wrongdoing and how it affected the election result. Regarding litigation involving elections, Arizona law stipulates a hard deadline. Before January 2, the judge ruled that a two-day trial should start.
Final Lines