American professional rally driver Kenneth Paul Block drove for the Hoonigan Racing Division, which was once the Monster World Rally Team. Block was a co-founder of DC Shoes as well. In addition, he participated in a number of action sports competitions, such as motocross, snowboarding, and skateboarding.
Block moved his business attention to Hoonigan Industries, an apparel brand for auto enthusiasts, after relinquishing his stake in DC Shoes. If you want to know more about Ken Block's Cause of Death, his age, and more, then keep reading the article.
Ken Block Cause of Death
Ken Block died in a snowmobile accident on January 2, 2023. Through a Facebook post, the Wasatch County Sheriff's Office confirmed Block's passing. Riding a snowmobile on a steep hill in the Mill Hollow area west of Woodland, Utah, was the prolific rally car driver.
In an accident that occurred close to 2:00 PM, his snowmobile "upended, landing on top of him," according to the police. As previously reported, Block was traveling with a group of pals, but reports indicate that he was by himself when the accident occurred. At the scene, he was declared deceased.
Ken Block Was Holidaying With Family
Block has uploaded a few pictures from his Utah ranch along with a message about his vacation on his Instagram account. "Freshly coated in snow! Luckily we have the Ski-doo sleds" Block shared in one of the posts. In addition, he had shared pictures of multiple snow-covered snowmobiles.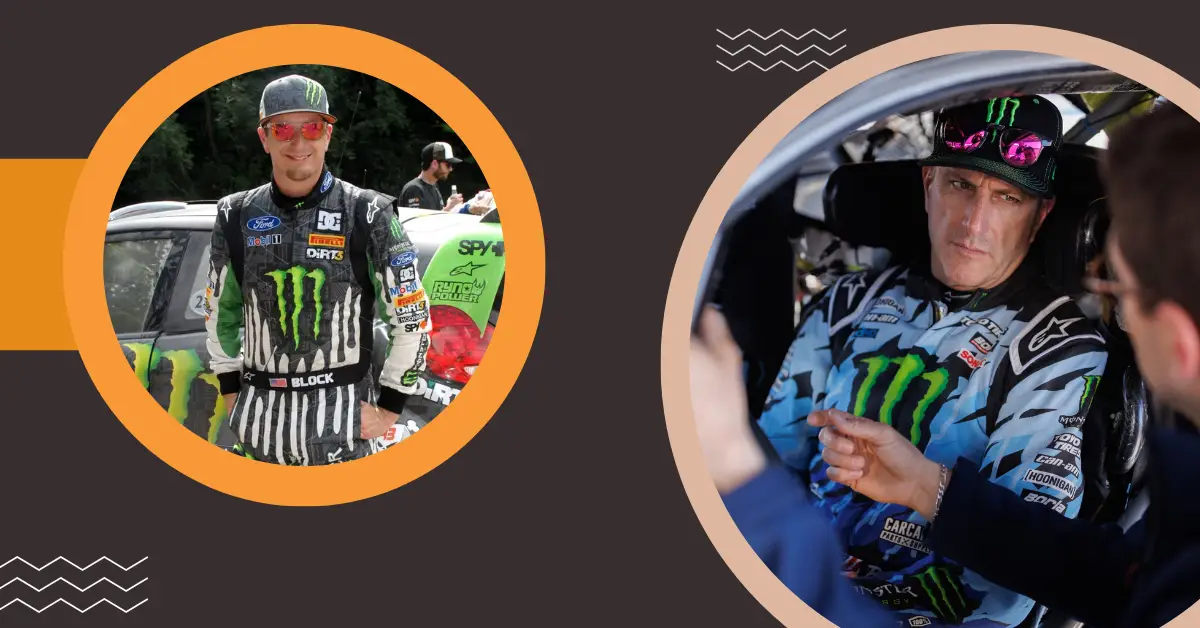 Prominent Motorsports Figures Paid Tribute To Ken Block On Social Media!
Block was "such a talent that did so much for the sport that we love whether it was on tarmac, dirt, jumps, stunts. He was a true visionary with his own unique style and infectious smile," British racer and former Formula One driver Jenson Button wrote on Instagram. "Our sport lost one of the best today but more importantly a great man."
View this post on Instagram
"We are gutted to hear the news of the passing of rally icon Ken Block. He was a massive influence on everything he touched, including the global world of rallying," the American Rally Association wrote in a statement.
Ken Block's Last Post
On Instagram, Block has shared news about his 16-year-old daughter Lia's upcoming video. "The 4th and final episode of my 16-year-old daughter Lia buying, tearing down, rebuilding and now driving her '85 Audi Ur Quattro will be live at 8am PST tomorrow on my YouTube channel. Will her newly-refinished vintage Audi finally do a donut?? Or will this old car break in the attempt? Tune in to find out!" 
What Was The Net Worth of Ken Block?
At the time of his passing, American professional rally driver and businessman Ken Block had a $100 million net worth. Ken Block became wealthy by way of his partnership with DC Shoes. In addition, he was the Chief Brand Officer for the corporation.
Quicksilver purchased DC Shoes in March 2004 for a sum of $87 million. He sold his interest in DC Shoes and turned his attention to co-owning the motor enthusiast clothing company Hoonigan Industries.
We recently talked about the details surrounding many celebrities' deaths. For more information, check out the articles we've listed below!
How Old Was Ken Block When He Died?
Kenneth Paul Block was an American professional rally driver with the Hoonigan Racing Division, formerly known as the Monster World Rally Team. On January 2, 2023, Ken Block died at age 55 in a snowmobile accident near his ranch in Woodland, Utah.
You can read the most recent news at domaintrip.com, which can help you better understand the situation. The comment section is another place where you can share your thoughts. Don't forget to add our website to your bookmarks as well.