Lizzo Plays James Madison's 200-Year-Old Crystal Flute!
At a concert on Tuesday, Lizzo created history when she performed on a 200-year-old flute that was originally owned by President James Madison. The 34-year-old singer, who is also a skilled flautist, had the chance to perform using the rare crystal flute in Washington, D.C., where the antique instrument is kept.
The world's oldest collection of flutes can be found at the Library of Congress, the oldest cultural institution in the country and the research branch of Congress. Carla Hayden, a librarian, tweeted Lizzo about the flute collection as soon as she learned that the singer was due to perform in Washington, D.C.
She wrote, quoting Lizzo's song "Good as Hell," "Like your song, they are 'Good as hell'."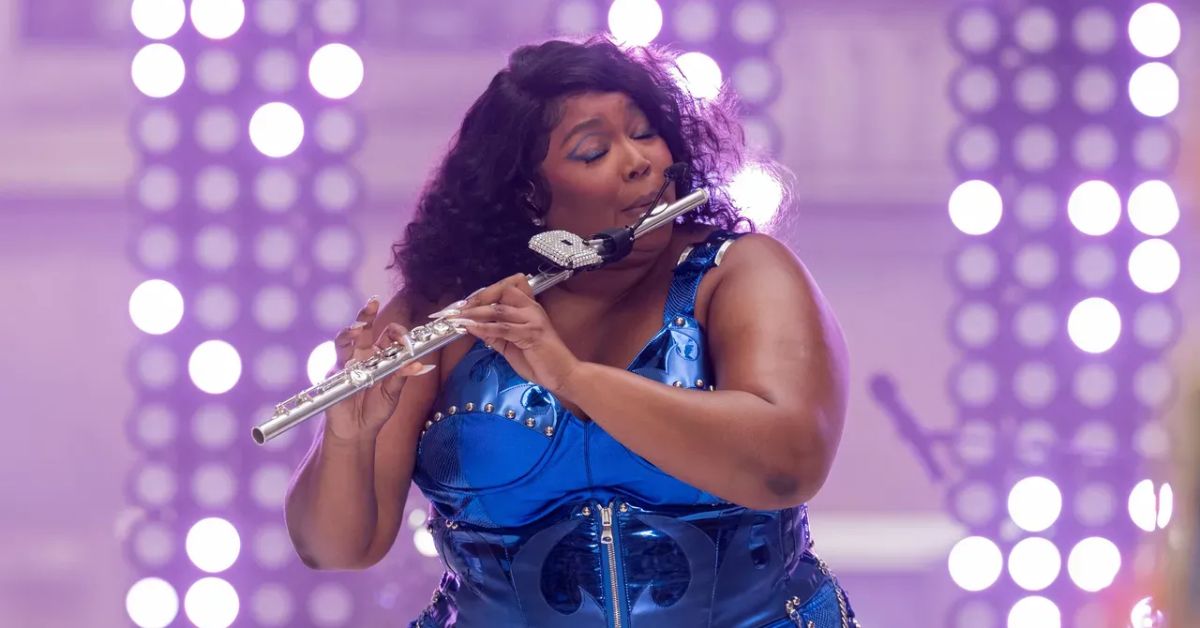 Melissa Jefferson, better known as Lizzo, retweeted the librarian and agreed to examine the collection: "I'll be there, Carla! I'm performing that crystal flute right now, too! "Tweeted she. You may also read Oregon's Last Coal-Fired Power Plant Is Taken Down By An Explosion.
Lizzo visited the Library of Congress on Monday and went on a tour of the flute collection. According to the Library of Congress, Claude Laurent, a clockmaker who also had a passion for flutes, created the crystal flute for Madison.
While most flutes were made of wood or ivory, Laurent created the glass flute, which gained popularity because it maintained its pitch and tone better. However, because Laurent was essentially the only one producing glass flutes, they ultimately lost favor, and only 185 are recognized to exist as of right now.
When the British invaded Washington, D.C. in April 1814 as part of the War of 1812, the glass flute in the Library of Congress' collection was nearly destroyed. But Dolley Madison, the first lady, retrieved it from the White House.
In addition to viewing the collection, Lizzo worked on her flute technique in the Library's Great Hall. It was time for her to perform the artifact for thousands of her fans at Capitol One Arena the following day.
Making history in DC: @lizzo playing James Madison's crystal flute from @librarycongress tonight! @nbcwashington @Telemundo44 pic.twitter.com/kYTTacURyZ

— Vince Lattanzio (@VinceLattanzio) September 28, 2022
The flute was delivered to the arena with care and security, and library curator Carol Lynn Ward-Bamford carried it onto the stage. According to the Library of Congress, "this effort by a team of backstage professionals enabled an entranced audience to learn about the Library's riches in an entertaining way."
Lizzo gave the flute the backstory while acknowledging that she was hesitant to understand it. She remarked to the audience, "It's crystal, it's like playing out of a wine glass." We just created history tonight, she said after playing a few notes.
Final Lines
This article relates to Lizzo plays James Madison's 200-year-old crystal flute. So if you like this article then please it with your friends and family. To read more trending article like As The Weekend Harsh Weather Begins To Subside, Restrictions Are Lifted, Which Is Good News only on domaintrip.com.