Mark Fuhrman Net Worth: Mark James Fuhrman was born on February 5th, 1952, in Eatonville, Washington, USA. In Gig Harbor, Washington, Fuhrman attended Peninsula High School.
In 1970, Mark enlisted in the Marines. Upon completing the Los Angeles Police Academy's training program, he joined the force in 1975. Mark received his promotion to detective in 1989.
Read More:
Mark Fuhrman Early Life
On February 5, 1952, in Eatonville, Washington, Fuhrman was born. His parents split when he was seven years old, and his mother temporarily remarried after that.
Mark Fuhrman Military Profession
He enlisted in the US Marine Corps when he was 18 years old. The USS New Orleans, an amphibious assault ship stationed offshore of Vietnam, was where he received his military training and served as a machine gunner and military policeman during the Vietnam War.
In 1975, he was given an honorable discharge after reaching the rank of sergeant. In 1975, he graduated from the Los Angeles Police Academy after leaving the service.
Mark Fuhrman Police Career
Fuhrman gained a reputation as a racist while serving as a police officer. A workers' compensation claim necessitated an evaluation by a psychiatrist, which he underwent in 1981. When asked about his experiences in the military and as a police officer, he displayed discriminatory comments.
Read More:
Until 1983, he was on official leave and got workers' compensation. During this time, he tried to secure a stress disability pension to leave the police force permanently. At the time of his psychiatric evaluation, he admitted to torturing suspects, lying to investigators, and mistreating others as part of his job duties.
City of Los Angeles officials opposed the recommendation to have him removed from duty because they believed Fuhrman was trying to trick the department into paying him disability benefits. As a result, he was forced to return to the ranks of the police.
O.J. Simpson Case
In 1985, Fuhrman was dispatched to a domestic violence complaint involving O.J. Simpson and his wife, Nicole Brown Simpson, a famous retired NFL star. Later, in the O.J. Simpson trial, this phone call would be cited as proof. Fuhrman became a detective in 1989.
Fuhrman and his superior, Ronald Philips, were on the site of Nicole Brown Simpson's and Ron Goldman's murders first in 1994. They were discovered in the parking lot of Brown's Brentwood apartment building.
#OnThisDay in 1995 North Carolina appeals court clears way for O.J. Simpson's defense team to get access to tapes of Detective Mark Fuhrman using racial epithets, thus casting light on the detective & exposing his hidden racist agenda @latimes @thatmarciaclark pic.twitter.com/7rZGdP2DVz

— VanishedPlanet (@Missing51135347) August 7, 2022
Before Fuhrman and Philips got on the site, 14 other police officers had arrived and reported finding a single bloodied left-hand glove.
Fuhrman and three other detectives left the crime site to go to O.J. Simpson's Rockingham home because of his past knowledge of Nicole and O.J. Simpson's relationship from a previous domestic violence call. Fuhrman found a few drips of blood on the white Ford Bronco parked outside when he was there.
He then went over the property's wall in order to allow the other detectives to enter. However, they then claimed that they entered the residence without a search warrant because of "exigent circumstances" because they believed that Simpson himself would be in danger.
Kato Kaelin, who was staying in the guest home, told investigators that he had heard thumping sounds earlier in the night. As part of his investigation, Fuhrman recovered a second bloodied glove, which was eventually proven to be that of the suspect.
With its blood-soaked lining, the glove would be considered a key piece of evidence in the prosecution's case against Simpson. After being taken into custody, Simpson immediately entered a not guilty plea.
Prosecutors were concerned about accusations that Fuhrman used racist language in the past, and Simpson's lawyer used those stories to build a case that Fuhrman planted the second glove at Simpson's house because of racial prejudice.
A story published in the New Yorker regarding the psychiatric reports before they were declared inadmissible may have had an impact on members of the jury. The prosecution called Fuhrman as a witness, and he testified in his own defense.
During the defense's cross-examination, Fuhrman was accused of racism and violence towards African-Americans once more. Sgt. Fuhrman had previously denied using racial language, but eyewitness and video evidence proved him guilty of aggression against African-American citizens.
There was a restriction on the jury's ability to see all of this material. This case was overshadowed by coverage of Fuhrman's role in his trial and the larger crime.
Due to his deception, only Fuhrman was convicted of any crime in the OJ Simpson case. Simpson was acquitted, and Fuhrman was found guilty of perjury. Fuhrman retired from the LAPD in 1995, having worked there for 20 years.
He has given interviews in which he denies having planted evidence or being a racist since then. In 1997, he published a book titled "Murder in Brentwood" in which he discussed the case in detail.
Mark Fuhrman Net Worth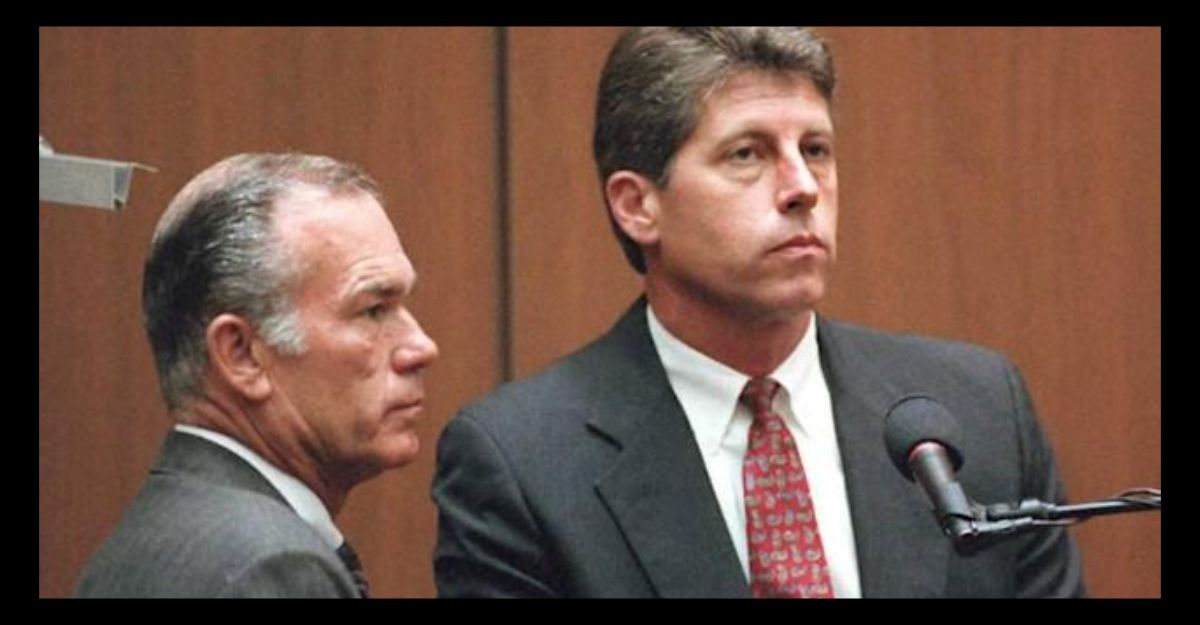 Mark Fuhrman Net Worth: American author and former investigator Mark Fuhrman are worth $3 million. It was his work on the O.J. Simpson murder case involving Nicole Brown Simpson and Ron Goldman that made Mark Fuhrman a household name.
For 20 years, Fuhrman served as a detective and won over 55 commendations for his work. He retired in 1995. In the O.J. Simpson murder case, he is best known for his work on the investigations into the deaths of Nicole Brown Simpson and Ronald Lyle Goldman.
Mark entered Simpson's home without a warrant after finding two blood-stained gloves during the murder investigation. He was suspected of leaving a bloody glove behind on the property.
Racist slurs were brought up during the trial. Attorney General Dan Lungren brought perjury charges against Fuhrman, who entered a no contest plea and was sentenced to three years probation after accepting no contest plea.
"Murder in Brentwood" by Fuhrman was a novel on the Simpson case. Martha Moxley's murder was the subject of his novel, "Murder in Greenwich." 2002 saw the release of a television film adaptation of that book.
In addition, he has written books on a variety of topics, including the death penalty, Terry Schiavo, and the killing of John F. Kennedy. He's been on talk radio a lot.
Mark Fuhrman Personal Life
Fuhrman is a divorced father of three. In the years 1973-1977, he was married to Barbara Koop, in the years 1977-1980 to Janet Sosbee, and from some time in the early 1980s until 2000, he was married to Caroline Lody.
The couple had two children together while they have married to Lady: a son and a daughter. During his spare time, Fuhrman was a fan of collecting war relics and awards.