More Migrants Dropped Outside Vice President Harris Home On Christmas Eve!
More Migrants Dropped Outside Vice President Harris Home: On Christmas Eve in 18-degree temperatures, several busloads of migrants were dumped off in front of Vice President Kamala Harris' apartment in Washington, DC, late Saturday.
Initially, two busloads were transported to nearby shelters, according to a representative of the administration. Later on Saturday night, more buses pulled up in front of the vice president's house. A CNN crew witnessed immigrants being dropped off, some of whom only wore T-shirts despite the frigid weather.
They received blankets and boarded a different bus headed to a nearby church. Volunteer Amy Fischer of the Migrant Solidarity Mutual Aid Network, which has been accepting migrants transported to Washington, DC, since the spring, said her group was ready for the arrivals on Saturday night.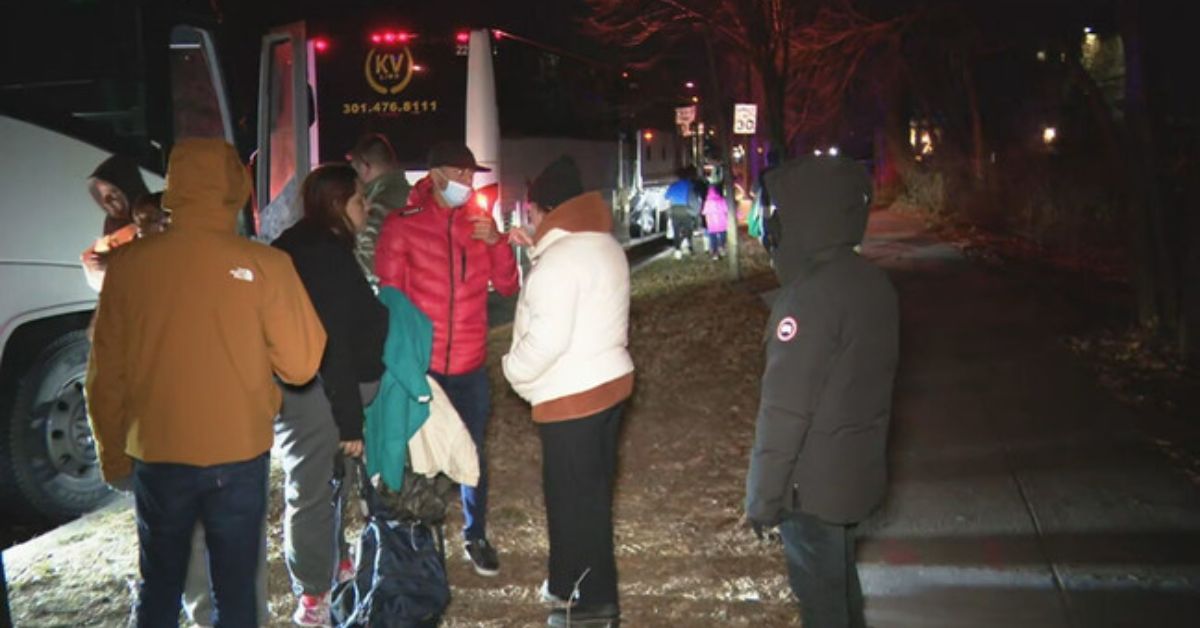 Since April, busloads of immigrants have begun arriving every week in Washington. Since April, the DC neighborhood has welcomed buses from Texas whenever they have arrived. There is no difference between Christmas Eve and bitterly cold weather, she continued.
"A group of migrants was dropped off outside Vice President Kamala Harris' D.C. home on Christmas Eve, as temperatures dropped into the teens and some people were seen without adequate winter clothes." https://t.co/XpBBEJc39U

— Lora Kolodny (@lorakolodny) December 25, 2022
"We always have open arms and are here to welcome people." Although CNN reported earlier this year that Texas Governor Greg Abbott had dispatched buses of migrants north, including to a spot outside Harris' home, it is unclear who is delivering them to the Naval Observatory.
At least three Republican governors, including Abbott, have claimed responsibility for transporting migrants by bus or air to the north this year in opposition to the Biden administration's immigration policies. He has already acknowledged that his state had deployed the buses to Harris' house in September.
Final Lines