Nvidia GeForce RTX 4090: Everything We Know About Nvidia's Next Flagship GPU!
The Nvidia RTX 4090 has been formally unveiled, and it has been confirmed that it is the most powerful graphics card in the recently released Nvidia RTX 4000 Series. Its performance has significantly improved thanks to the new Lovelace architecture from Nvidia and TSMC's 4nm production node generationally.
The RTX 4080 is the most potent consumer graphics card currently offered by Nvidia, according to the company, outperforming the RTX 3090 Ti by a factor of two to four. You can find all the details you need about the Nvidia RTX 4090 on the following pages.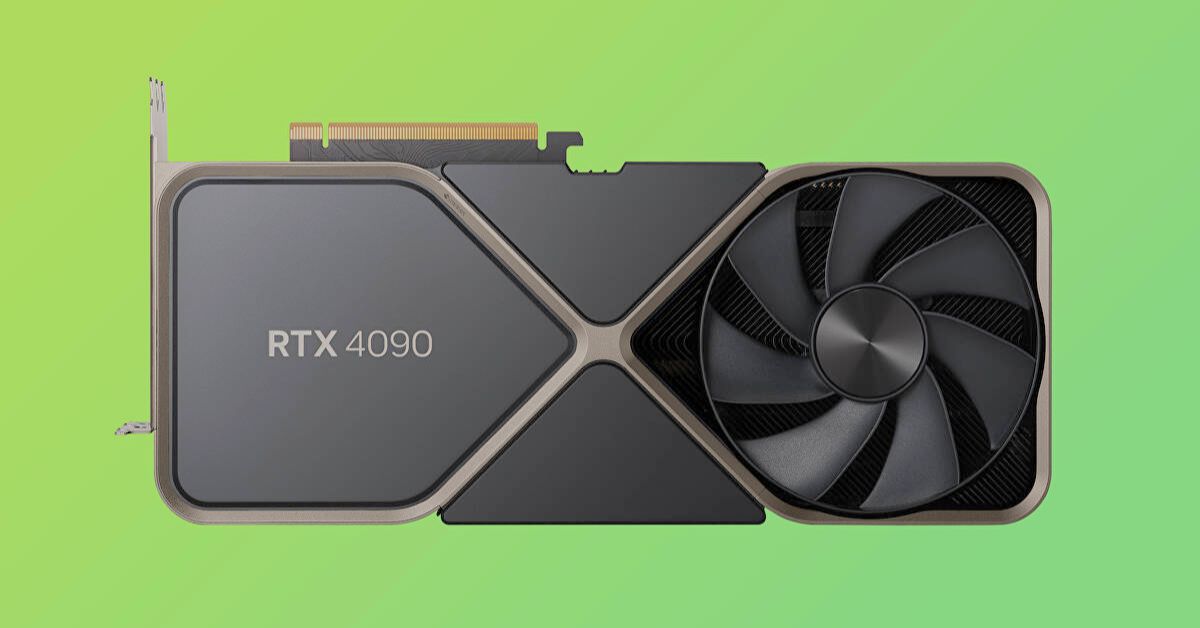 Release Date & Price
In its GTC keynote talk on September 20, Nvidia unveiled the RTX 4090, announcing that the new card would go on sale on October 12 for $1,599. Later on, it will be joined by the RTX 4080 16GB ($1,200) and RTX 4080 12GB ($900), both of which will be on sale in November (Nvidia hasn't yet provided a specific launch date).
This cost is significantly less than the initial estimates projected; some leaks claimed it would be close to $2,000. You may also check What Is Never skip Parent App? How Do You Use Never skip Parent App?
However, it's evident from Nvidia's continuous promotion of its RTX 3080, 3070, and 3060 cards that it might not have more affordable Lovelace cards for a while, filling out its GPU lineup instead for the time being with existing RTX 3000-series stock.
The NVIDIA RTX 4090 is out! And you can get yours at Micro Center! pic.twitter.com/ppXFCLtMaF

— Micro Center (@microcenter) October 12, 2022
Specifications
The Nvidia RTX 4090 showcases the new Lovelace architecture, which uses a stunning 76 billion transistors and a 4nm TSMC production node. Compared to Ampere's 28 billion counts, this is a significant increase in the transistor count.
Nvidia has increased the number of CUDA Cores to fulfill consumer demand better, so the firm is not solely reliant on its new design. Only 10,496 CUDA Cores are included in the RTX 3090, the RTX 4090's predecessor, as opposed to 16,384 in the latter.
The RTX 4090 and RTX 3090 both feature 24 GB of GDDR6X RAM. Therefore, there is no increase available here; fortunately, this was not required. Nvidia asserts that, depending on the game, the new card is two to four times faster than its previous flagship model, the Nvidia RTX 3090 Ti.
This is a beautiful feat considering that the RTX 3090 Ti is now the graphics card that provides the consumer with the fastest speed. While upgrading to 4th Generation Tensor Cores will maximize the performance boost that DLSS 3.0 offers, upgrading to 3rd Generation Ray Tracing Cores will also enhance ray tracing performance.
Performance
For detailed performance analysis, see our RTX 4090 review, where we got the opportunity to test Nvidia's most recent flagship. A top-level comparison shows that the RTX 4090 is nearly 90% faster than the RTX 3090 and 68% quicker than the RTX 3090 Ti at 4K.
That represents a significantly more significant generational shift than we generally see. In many instances, it's a performance advantage rather than merely a more substantial number that significantly impacts it. For example, the RTX 4090 average 78 frames per second in Cyberpunk 2077 at 4K with the highest settings.
Not a single GPU from the previous generation could play this game at 60 frames per second with all the sliders set up. Similarly, the RTX 4090 achieves 122 frames per second at 4K in Assassin's Creed Valhalla, compared to 60 frames per second for the most powerful GPUs from the previous generation.
The RTX 4090 makes the difference between playable and unplayable and between tolerable and excellent in the most demanding games. According to our testing, the RTX 4090 is still the fastest GPU you can get now, even though the improvements aren't always as noticeable.
It achieved over 130 frames per second at 4K in Red Dead Redemption 2, but the RTX 3090 Ti lagged with an average frame rate of 85. The same was true for Horizon Zero Dawn, where the RTX 4090 managed 158 frames per second (fps), which is more than twice as fast as the RTX 3090's basic model.
Even though the RTX 4090 can compete at 1440p, it excels at 4K. As games' CPU limitations set them back, the advantage becomes slightly less significant, but the RTX 4090 is still the fastest graphics card we've tested. However, if you're playing at 1440p, get a less expensive card to save money (and hassle). The RTX 4090 requires a 4K display with a high refresh rate.
Final Lines
Thank you for reading this article; for more tech-related articles, visit our website  domaintrip.com