Peter Khill Sentenced to 8 Years in Prison for Sh00ting Deαth!
In a case that started seven years ago with the sh00ting deαth of Jonathan Styres of the Six Nations, Superior Court Justice Andrew Goodman handed down an eight-year sentence for Peter Khill on Tuesday to faint gasps in the Hamilton courtroom.
Khill, currently 33 years old, has been involved in two trials, a mistrial, and appeals that have been heard by the Ontario Court of Appeal and the Supreme Court of Canada.
Although he is currently in detention, the conviction has already been appealed, leaving the Styres family happy with the penalty but confused by the legal system. Outside the courthouse, Styres partner Lindsay Hill said, "We're thankful it wasn't four years."
"(But) there's no closure because they're appealing it, so this is not anywhere near over. If he had true remorse, he would have taken accountability … and gone in for his sentence."
In the most recent case, a jury found Khill guilty of manslaughter but not m*rder for sh00ting Styres, 29, whom Khill had caught breaking into his pickup truck in the driveway of his rural Binbrook home.
Throughout the trial, the Crown attempted to argue that the sh00ting was "near m*rder" and that Styres might have been crouching as Khill fired the second shot.
Mr Stache Twitted on Twitter and said about 8 Years in Prison for Sh00ting Deαth:
Peter Khill, a veteran, protecting his own property has been sentenced to 8 yrs in jail for the shooting of a native, 20 miles from a reserve that was stealing Khill's pick up in the night. This was his 3rd trial, 1st innocent, then mistrial, now guilty.https://t.co/bojBWMLkyF

— Mr Stache (@MrStache9) June 6, 2023
Defense attorney Jeffrey Manishen the sh00ting was "near self-defence" because Khill, a military reservist, only saw Styres' hands come together before him as though he possessed a weapon in the pitch-black night. No, he didn't.
The judge stated that neither the families of Styres and Khill nor their supporters would accept any penalty. Goodman read from his 52-page judgment, saying, "This case is a sorrowful tragedy for all concerned."
Goodman rejected several of the Crown's claims and pointed out that people with prior histories or offenses involving further violence had received sentences in the eight to the twelve-year range, as stated by assistant Crown prosecutor Sean Doherty.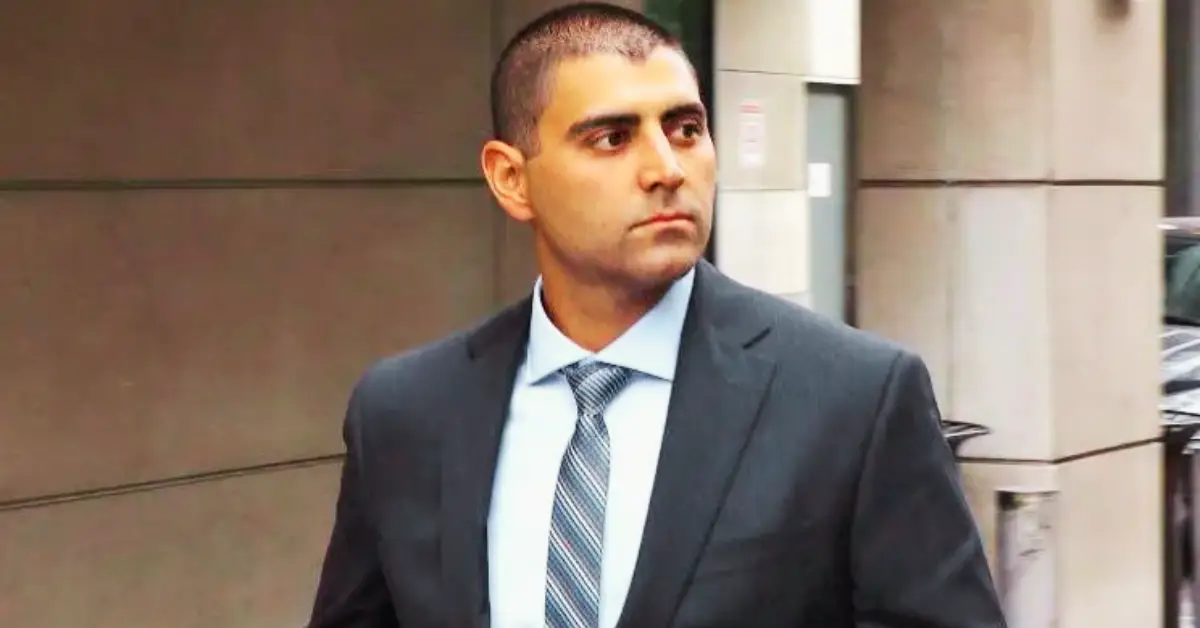 The court occasionally favored Manishen's request for a minimum of four years in prison. Goodman said the 57 character references provided in support of Khill were "the most I've ever incurred in my tenure," they praised him for being altruistic, empathetic, apologetic, and kind.
While Goodman said he was still troubled by the mud found on Styres' knees and hands, he wasn't convinced the Crown had established the second shot had been fired while Styres was kneeling after reviewing the conflicting testimony about whether Khill could have intentionally shot Styres a second time while he was on his knees.
Goodman cited "(Khill) has also demonstrated real remorse," in which he stated that he did not forget about Styres and his family because they were "both the father of two little girls," to say that Khill had  "both the father of two little girls."
The judge also considered the length of the decision-making process, Khill's stellar performance during the previous seven years, and the unintended implications of the legal cases.
Khill claimed that his family had to relocate because of threats against them, a civil lawsuit about to be filed, and the high cost of his legal representation.
Here you can also look up the other person's and incident news articles on our website, read:
Goodman said tires shouldn't have been at the Khill house committing a crime. "(But Khill) had alternatives. He could have called 911 or fired a warning shot in the air. (Shooting him) was neither warranted nor justified."
The judge added that such behavior needed to be discouraged. "Civilians should not take matters into their own hands. Responding with lethal force should only be as a last resort and only in a limited fashion."
In the courtroom for the verdict and has testified in the trial by providing a community impact statement, Six Nations elected Chief Mark Hill said Goodman's decision was "a step" toward the necessary reforms in the judicial system. "There's still a lot of healing to do as a community,"  Staats mentioned.
Khill requested bail on Tuesday afternoon, by an email from Khill's appeals attorney, Michael Lacy, sent to The Expositor. He remains in detention until it is decided whether to accept that appeal.
We have worked hard to provide you with helpful information. Therefore, it would mean a lot to us if you would check out —where you may read articles directly related to your quest. If you have any questions or feedback, please don't hesitate to let us know in the comments below.