Porsche Divorce: Porsche Billionaire's Divorce Filing Sparks Controversy Over Wife's Dementia!
Wolfgang Heinz Porsche, a manager and a member of the Porsche family, was born in Stuttgart on May 10, 1943. He is a stakeholder and the head of the supervisory board of both Porsche AG and Porsche Automobil Holding SE.
He is the youngest child of Dorothea Reitz and Ferdinand (Ferry) Porsche. Ferdinand (Butzi) Porsche, who created the Porsche 911, is his eldest sibling. After finishing high school, he had metalworking training before attending the Vienna University of Economics and Business to study business administration.
After his qualification, Porsche started his own company to import Yamaha motorcycles into Austria. He joined Daimler-Benz in 1976. He was named to Porsche AG's Supervisory Board two years later.
He assumed the position of Chairman of Porsche AG and Porsche Automobil Holding SE in 2007. He also joined the Volkswagen AG Supervisory Board in 2008.
From 1988 until their divorce in 2008, Porsche was wed to Susanne Bresser, a filmmaker and screenwriter. Both of their boys are. Wolfgang Porsche resides in Austria's Zell am See.
Story Of Porsche Divorce
According to a story, billionaire Porsche CEO Wolfgang Porsche is divorcing his wife because he can no longer tolerate her "dementia-like sickness."
According to sources close to the pair, the 79-year-old magnate finds it "difficult" to live with his 74-year-old wife, Claudia Porsche, whose failing health has irrevocably changed who she is.
The millionaire, who started dating Claudia in 2007 and later married her in 2019, is said to have given these "drastic changes" to her personality and illness as reasons for their breakup.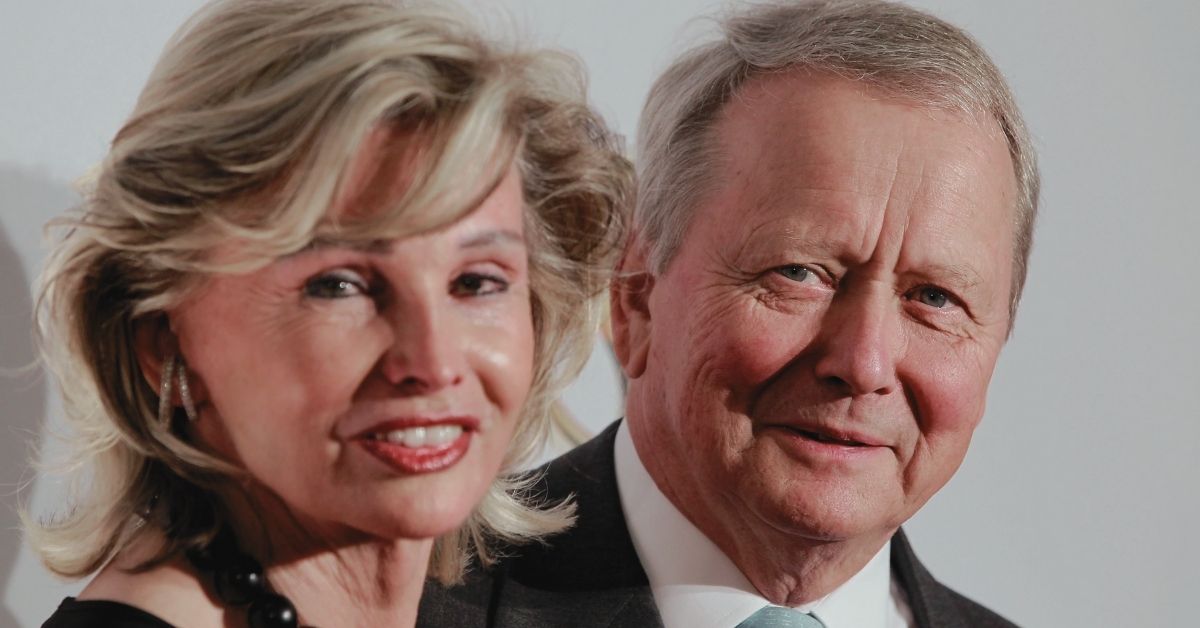 According to the outlet, Claudia, a former assistant to the German government, has been unable to move without assistance for months. For the past two years, she has relied on her daughter and four housekeepers for round-the-clock care.
According to rumors, her soon-to-be ex-husband has recently been hanging out with his lifelong friend, 59-year-old Gabriela Prinzessin zu Leiningen. After getting married to Prince Karl Emich of Leiningen in 1991, their relationship ended seven years later, and Gabriela is now divorced twice.
She married the 86-year-old Swiss Karim Aga Khan IV just a few months after divorcing the prince. Before their 2014 divorce, she was married for 16 years to the 49th Imam of the Nizari Ismailis.
Wolfgang, an Austrian resident, was previously married to Susanne Bresser, a director, in 1988. They had two children together before getting divorced in 2008.
Here are some articles related to this post:
He and Claudia are parents to two further kids. Wolfgang presently holds the position of chairman of the supervisory board for both Porsche AG and Porsche Automobil Holding SE.
The businessman is the eldest son of former Porsche AG designer and CEO Ferdinand Porsche Jr. and Dorothea Reitz, whose family's holdings are believed to be worth $22 billion.
Porsche AG was started by his great-grandfather, Ferdinand Porsche Sr.
This post will be helpful to you and you will enjoy reading it. We hope it has been informative and engaging.  Comment below to let us know if you found this content helpful.