Smile Release Date 2022 Cast, Trailer, And More Latest Updates!
Smile Release Date: Since there are so many excellent movies set for release in the Fall, it's common for some films that seem promising to be overlooked for no fault of their own. The horror-thriller Smile from Paramount is one of these movies.
How often do the ideas of a smile and a horror movie collide? Rarely. A sinister smile can cause strange things to happen, which is the thrill in this new horror-thriller, but the concept is a little unconventional.
Smile is based on Parker Finn's 2020 11-minute short Laura Hasn't Slept, which was well-received and won the Midnight Short Award from the SXSW Film Festival's special jury. Caitlin Stasey portrayed Laura, a woman who visits her therapist because of a reoccurring nightmare.
The plot of Smile revolves around the experiences of a doctor who becomes intrigued by a mystery after seeing one of her patients' strange and terrible encounters with a paranormal entity. She quickly fell prey, and now she must face her problems.
In his first feature-length directing effort, Parker Finn wrote and directed Smile. The movie's producers are Marty Bowen, Wyck Godfrey, Isaac Klausner, and Robert Salerno. Here are all the details regarding the upcoming American psychological horror film's plot, trailer, cast, filming, and other information that has so far been made public.
Smile Movie Release Date
On September 30, 2022, Smile will be released in theaters—just in time for Halloween. The launch date for the streaming service has not yet been disclosed. You may also read Ted Lasso Season 3 and Werewolf By Night Release Date.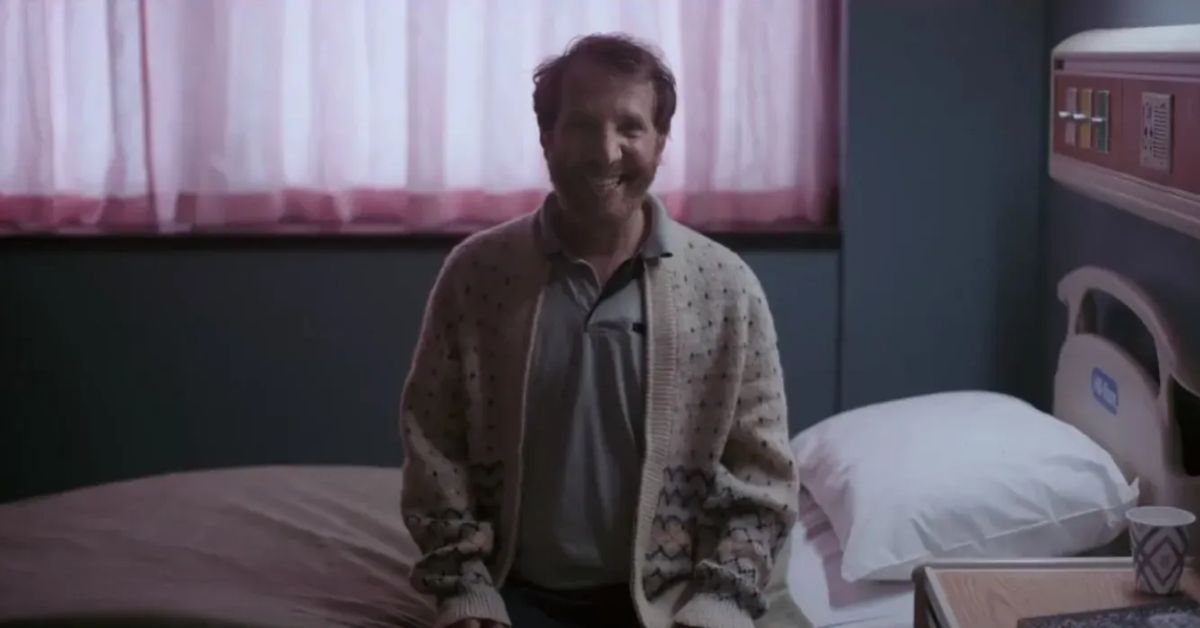 Smile Release Date
Who Is In The Cast Of Smile?
Dr. Rose Cotter, the main character, is portrayed by Sosie Bacon. Bacon's breakthrough performance came in the 2005 movie Loverboy, in which she co-starred with her mother Kyra Sedgwick as a 10-year-old. The movie's director was her father, Kevin Bacon.
In the biographical drama Charlie Says, she played Patricia Krenwinkel, a part for which she is well known. In the teen drama 13 Reasons Why on Netflix, she portrayed Skye Miller. In MTV's Scream: The TV Series, an anthology based on Wes Craven's Scream film series, she made her first significant foray into the horror genre.
Trevor is portrayed by Jessie T. Usher, best known for his role as A-Train in The Boys. Joel will be performed by Kyle Gallner, a well-known personality in the horror community. Gallner is famous for his role in Scream (2022), the fifth entry in the venerable series.
Please take note of Smile's Sept. 30 release date so you are up on the latest societal developments pic.twitter.com/RFIebQAGDs

— Matt Patches (@misterpatches) September 26, 2022
In addition, he played Cassidy "Beaver" Casablancas in the well-liked television program, Veronica Mars. He also made appearances in the 2009 film Haunting in Connecticut, the cult classic Jennifer's Body, and the drama series Outsiders, where he played the title character Hasil Farrell.
Caitlin Stasey, well-known for playing Rachel Kinski in the Australian serial series Neighbors, is one of the other cast members. In addition to Kindred Spirits, she had roles in Tomorrow, When the War Began, All Cheerleaders Die, Lust for Love, and more movies. Rob Morgan, Kal Penn, and Robin Weigert make up the remaining cast members.
What Is Smile About?
The story revolves around Dr. Rose Cotter, whose life and career change after one of her patients witnesses a ghostly presence, which causes her to grin instantly. A violent and unusual outburst immediately follows this Smile, which results in her death.
Dr. Cotter quickly understands that this is not a singular instance and that prompt action is required to get the problem under control. Many people in the city are experiencing the same issue. During her research, she discovered that these patients started to smile a few days strangely after encountering this unidentified object.
One week after their initial experience with the monster, everyone passes away. She quickly understands that her life is equally in danger while she searches for the answers and that she might perhaps end up becoming a victim herself.
She learns of another man who has come into contact with this thing but is still alive for some inexplicable reason as she tries to make sense of the events as they are occurring.
Smile Movie Trailer
On May 26, 2022, Paramount announced on Twitter that a teaser trailer for Smile would be released. In the 8-second teaser, a patient is shown lying still in what appears to be a hospital room. The man is sitting with a strange grin that seems sinister, perhaps stuck in time.
The teaser did more to build anticipation than reveal anything about the movie. On June 22, 2022, Paramount released the complete trailer only a month later. This 2:23-long trailer provides some context for the story of the picture.
A patient enters her doctor's office in the first scene, shaken by a series of unpleasant experiences. She admits to seeing things only she can do to Dr. Rose Cotter (Sosie Bacon). She continues by claiming that "it" smiles at her in return.
She panics as she is in the middle of trying to describe what happened because it appears that he has seen the thing again. Dr. Cotter discovers a pattern in the city as she searches for answers: people seem to have a be town, which causes them to smile, and then they die a week later. She struggles with the same terrifying truth that her patients do as she tries to figure this out.
Final Lines
Thank you for reading this article. Hopefully, we will provide all the information about the "Smile" movie. On September 22, 2022, Smile made its global premiere at Fantastic Fest, and on September 27, it screenings at Beyond Fest. On September 30, 2022, Paramount Pictures will release it in the United States. If you like this, please share it with your friends and family. Stay tuned with us for trending articles like The Watcher Release Date, and YOU Season 4 Release Date only on domaintrip.com.