Tesla Price Drop: Tesla has extended its aggressive discounting strategy after missing Wall Street projections for 2022 deliveries by slashing prices on its electric vehicles by as much as 20% in the US and Europe.
Elon Musk, Tesla's CEO, has previously warned that the company would decrease prices to maintain volume growth at the expense of profit due to the possibility of a recession and increased interest rates. The move caused shares of Tesla to drop 4% in pre-market trading.
Since the start of 2022, shares have decreased by 65%. The company reversed its course from the strategy it had pursued during a large portion of 2021 and 2022 when orders for new vehicles surpassed supply, as seen by the reduced pricing across all of Tesla's key markets.
Musk recognized that costs had risen to an "embarrassingly high" level and could reduce demand last year. A spokeswoman for Tesla Germany confirmed price decreases in the company's biggest European market and added that more consistent cost inflation also contributed to lowering pricing.
According to assessments by Reuters, the US price reductions for Tesla's top-selling Model 3 sedan and Model Y crossover SUV were between 6% and 20%. Its Model Y's entry-level model is now $52,990 instead of the prior $65,990.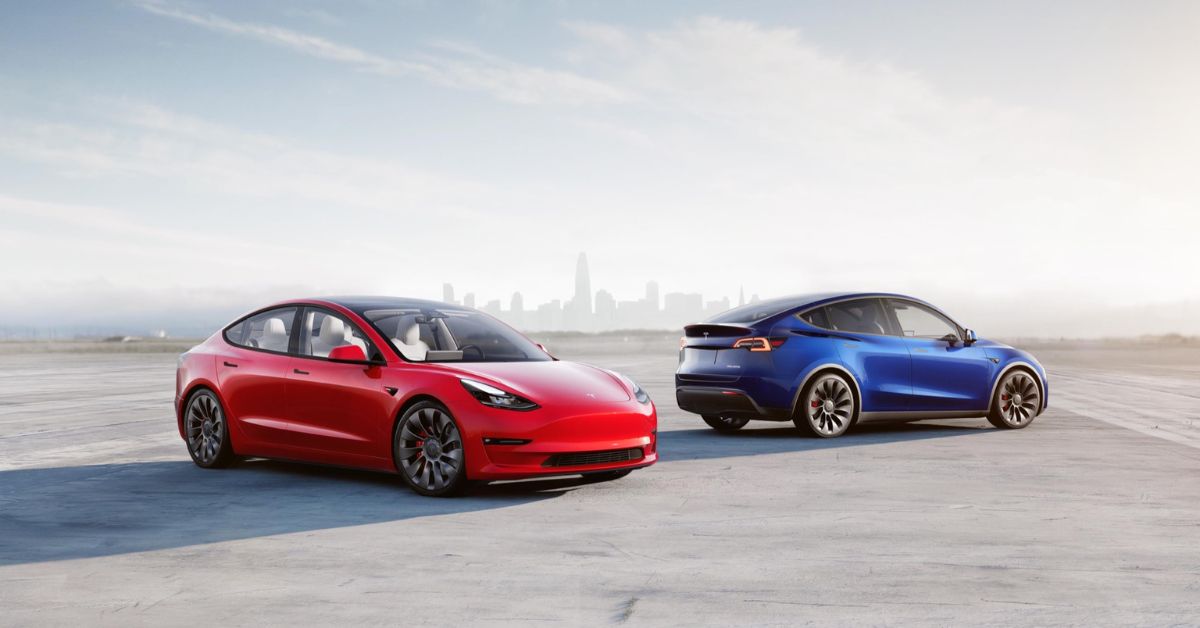 That was before several electric vehicle models became eligible for a federal tax credit of up to $7,500 at the beginning of January. Tesla also reduced the price of its Model S sedan and premium crossover SUV in the US.
Depending on the configuration, it reduced the cost of the Model 3 and the Model Y in Germany by anywhere from 1% to over 17%. Additionally, it reduced costs in France, Switzerland, and Austria. For a US customer purchasing the long-range Model Y, the new Tesla price plus the US subsidies equal a 31% reduction.
Additionally, the Tesla action increased the number of automobiles that qualify for the Biden administration tax credit. The five-seat Model Y was not eligible for that credit before the price drop, a decision Musk called "messed up." The Model Y's long-range variant will qualify following the price reduction.
People who may have previously been priced out of the market may now be able to afford EVs thanks to the price reductions. Customers in France purchasing the Model 3 for €44,990 ($48,773) will now receive a further price reduction of €5,000 in the form of a government subsidy. €47,000 is the cutoff for the EV subsidy.
Gary Black, a Tesla investor who has maintained his optimism about the firm and its prospects despite the recent significant share price decrease, tweeted that "this could improve 2023 (Tesla) volumes." "It's a wise decision."
However, shares fell in US pre-market trade due to investors' concerns that the move would reduce profits, especially if competition heats up. "Tesla is an outlier because it continues to command eye-watering prices for the number of cars it sells.
However, there are also a ton of other sellers who sell automobiles overall, according to Michael Hewson, the chief market analyst at CMC Markets UK.
Read More:
According to several users on online Tesla fan communities, the price reductions disfavored individuals who had just purchased their vehicle, giving them a reduced second-hand worth.
One user commented on a site called "Tesla Drivers and Friends" that "simply reducing 10,000 euros like that – surely makes you feel that you just paid much too much." Owners protested at delivery centers in China, where Tesla dropped prices last week by 6% to 13.5%, and demanded reimbursement.
According to models readily accessible on its website, Tesla's inventory in the United States had been moving higher before the reduction. Additionally, used Tesla model prices had declined, adding pressure to modify new car pricing.
About 75% of Tesla's sales in 2021 were in the US and China combined, even though it has been increasing sales in Europe, where its Berlin facility has been ramping up operations.
In its first significant action since recruiting Tom Zhu, its chief executive for China and Asia, to supervise output and sales in the United States, Tesla lowered pricing last week in China and other Asian countries.
Analysts had predicted that the price reductions in China would increase demand and put further pressure on the company's competitors there, particularly BYD (BYDDF), to do the same, potentially igniting a pricing war in the largest market for electric vehicles.
Last month, Tesla's Model 3 outsold Volkswagen's all-electric ID.4 to become the most popular electric car in Germany, followed by the Model Y. Volkswagen recently increased the price of its base ID.3 model, bringing it into line with the Model 3's current discount.
Tesla's fourth-quarter deliveries fell short of Wall Street expectations. Delivery growth for the entire year was only 40%, falling short of Musk's prediction of 50%.
Final Lines
I hope you find our post valuable for you. Many thanks for taking the time to read this! If you appreciate it, please leave a comment and share it with your friends. There are other articles available on Domaintrip.com.