Tim Cook is an American business executive who took over as CEO of "Apple Inc." from Steve Jobs in 2011. Even before he was officially named CEO, he was acting CEO during Jobs' extended medical leave in the months before the former CEO of "Apple" died.
Tim Cook has been a big part of Apple's success since he joined the company in 1998 as the senior vice president (SVP). In fact, "Apple" had a hard time when Cook joined the company, and he played a massive role in bringing the company back to life.
Cook is a self-made man who grew up in a middle-class family in a small town. He did well in school and studied industrial engineering at Auburn University in Alabama. He then got his MBA from the Fuqua School of Business at Duke University. He started working for IBM and went into the field of computer technology.
Cook moved up the ranks in the company because he was intelligent, creative, and determined. After that, he worked for "Compaq." But his time at "Compaq" didn't last long because he left to join "Apple," which was having trouble at the time. Then, within a few years of joining the company, he changed how well it did.
Tim Cook Early Life
Tim Donald Cook was born in Mobile, Alabama, on November 1, 1960. Donald, his father, worked in a shipyard, and Geraldine, his mother, worked in a pharmacy. He grew up in the nearby town of Robertsdale. Cook went to Robertsdale High School and Auburn University to get a degree in Industrial Engineering in 1982.
Cook got his Master of Business Administration from Duke University's Fuqua School of Business in 1988. He was one of the top ten students in his class and a Fuqua scholar.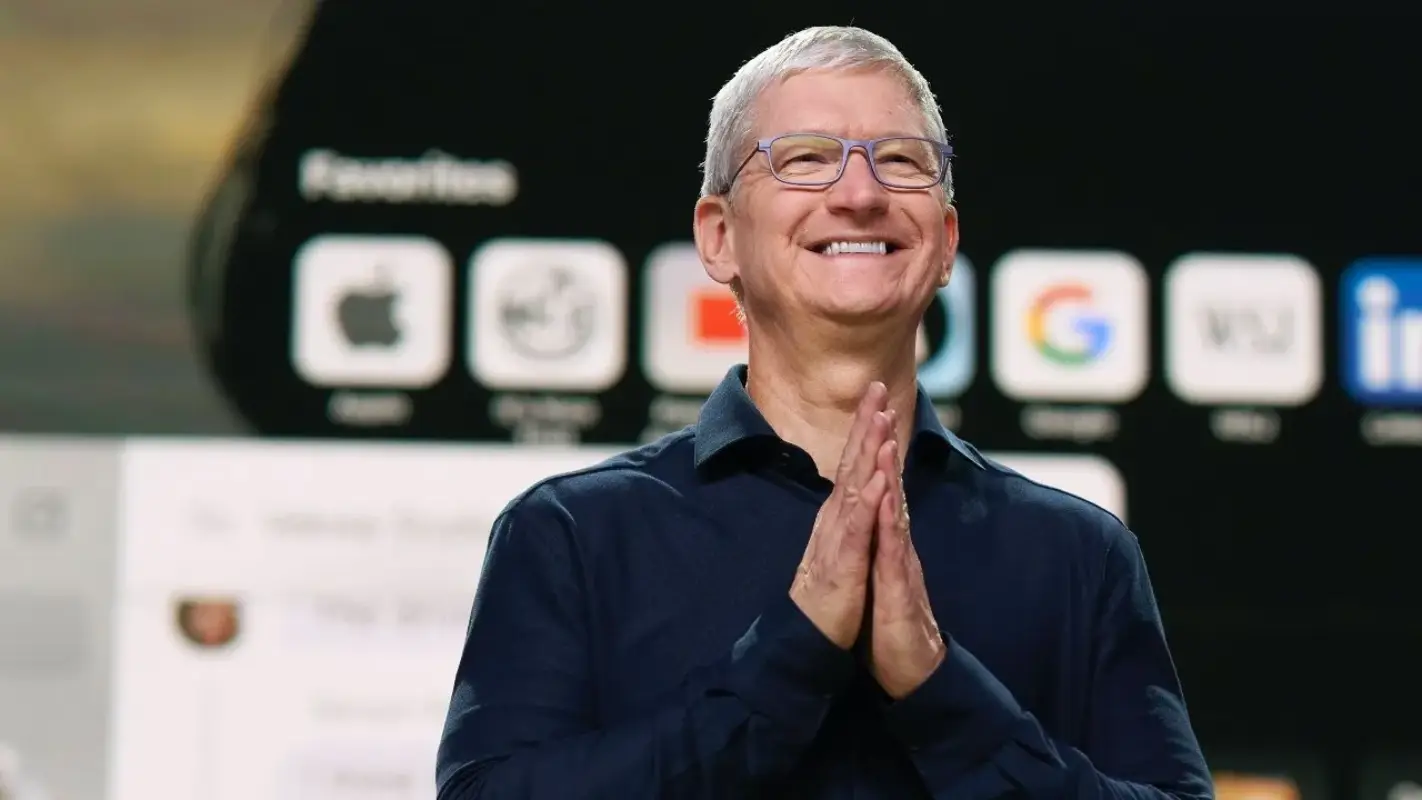 Tim Cook's Personal Life
Cook is known as a person who likes to be alone and keeps to himself. He was the first CEO of a Fortune 500 company to say out loud that he was gay. He did this in an article for Bloomberg Business in 2014. In September 2015, he discussed his decision to come out on The Late Show with Stephen Colbert.
He said, "I cared about my privacy, but I felt like I cared about it more than what I could do for other people, so I wanted to tell everyone the truth." He has stated that he hoped his openness would help inspire the young LGBTQ community not to live in the dark out of fear.
Cook isn't married and doesn't have any kids. When they ran for president, Cook gave both Barack Obama and Hillary Clinton money. At one point, Clinton thought about having Tim as her running mate in 2016. Tim has said that when he dies, he wants to give away most of his money to charity.
Tim Cook Career
Tim Cook was hired by IBM right after he graduated from college. He worked his way up the company's ranks until he was the North American Fulfillment Director in charge of manufacturing and distribution for IBM's Personal Computer Company in North America and Latin America.
After working for IBM for 12 years, Cook went to work for Intelligent Electronics as the chief operating officer of their Reseller Division. Then, for six months, he was Vice President of Corporate Materials at Compaq, where he bought products and kept track of stock.
Apple Chief Executive
In 1998, Cook's next job would be as Apple's Senior Vice President for worldwide operations. In this role, he would oversee all sales and operations worldwide, including service, support, and sales activities. Tim joined Apple when things were not going well for the company.
This was before the iMac, iPod, iPhone, or iPad were made. It was losing money and not making any more money. Reports say that many of Tim's friends tried to stop him from joining the failing company. For the company to start making money again, Cook shut down Apple factories and replaced them with contract manufacturers.
He also put money into long-term deals, such as an advance investment in flash memory, to help the company make money again. Cook's actions during this time led to huge profits. This changed from the previous fiscal year when Apple lost $1 billion. Cook is also credited with keeping Apple's costs under control.
He was also in charge of the company's Macintosh division and worked on strategies for building relationships with resellers and suppliers. In January 2007, he was given the job of running operations; in 2009, he was named CEO. Steve Jobs, the founder and CEO of Apple, was on medical leave during this time.
Jobs asked for another leave of absence in January 2011. During this time, Tim was in charge of running Apple daily. Jobs quit as CEO in the end, and in August 2011, Cook was named the new CEO of Apple. Steve Jobs died in October 2011 after fighting cancer for just two months.
The partnership they made saved the company from going into a downward spiral and increased its sales from less than $6 billion in 1998 to more than $100 billion. Cook was named one of the 100 most influential people in the world by Time magazine in April 2012.
The board of directors at Apple gave him a million shares in 2012. Cook said he would give all of his stock money to charity. Apple bought Beats Music and Electronics for $3 billion in May 2014. This was its largest purchase to date. In the summer of 2015, Apple showed off the iPhone 6. The Apple Watch was announced a year after that.
Steve's legacy lives on in the company we are and the products and services we create. The Steve Jobs Archive was created as a place to spark a sense of possibility in everyone. https://t.co/MfgMuGV8IX

— Tim Cook (@tim_cook) September 8, 2022
Cyber Security And Other Ventures
In 2013, President Barack Obama held a private summit on surveillance and the internet after the incident with the National Security Agent and Edward Snowden. Cook was there. In December 2015, after a terrorist attack in San Bernardino, California, the FBI asked Apple for help unlocking an iPhone that one of the attackers had used.
Later, the Department of Justice told Apple to make custom firmware for iOS to let investigators get into any iPhone to get information. In an open letter, Cook called the demands an invasion of privacy that would have "chilling" effects on the privacy and safety of the public.
In October 2019, Cook was named head of the advisory board for the economics school at Tsinghua University. His term will last for three years. He has been on the board of directors for Nike, Inc. and the National Football Foundation. He owns Nike shares worth $3.4 million.
Tim Cook's Net Worth
Tim Cook is an American business leader best known for being the CEO of Apple Inc. He started working there in 1998 and became CEO in 2011. Tim Cook has a net worth of $1.5 billion as of this writing.
Under former CEO and company founder Steve Jobs, Apple's market capitalization peaked at $350 billion. When Tim became CEO in 2011, many people wondered how he could do better than his genius predecessor. Now, Apple's market capitalization is more than $2.4 trillion.
If you had spent $1,000 on Apple shares on the day, Tim Cook became CEO, you would have had $13,000 ten years later. Tim has said he wants to give away most of his money before he dies. He has already given tens of millions of dollars to different charities.
Tim Cook owns 837,374 shares of Apple stock, which is 0.02% of all the shares that are still in circulation. 7 Cook became CEO of Apple after Steve Jobs, the company's founder and longtime CEO, died in 2011. Cook joined Apple in 1998 and became the chief operating officer. He was in charge of all sales and operations around the world.
Read Other Trending Topics: Queen Elizabeth, Chelsea Krist on our website domaintrip.com