Tyrese Gibson Net Worth: American actor Tyrese Darnell Gibson is also a Grammy-nominated rapper and R&B artist. He started acting at a young age, first appearing in school plays before taking part in talent competitions all across Los Angeles.
He made his television debut in 1996 as a guest star named Darrell in an episode of ABC's "Hangin' with Mr. Cooper" fourth season. He then released his debut album, "Tyrese," two years later. On the "U.S. Billboard Top R&B/Hip-Hop Albums" list, it peaked at position #6.
In 2000, he contributed to the making of the movie "Love Song," which also starred Monica, Christian Kane, and Vanessa Bell Calloway. Tyrese collaborated with artists including Snoop Dogg, Ludacris, and R. Kelly on the six further studio albums and three mixtapes he released during the ensuing years.
He has been in "Transformers" and "Fast and Furious," two of the largest movie franchises in recent memory. Due to the success of the two novels he has written to date, he is also a "New York Times" best-selling author. He is currently associated with "Caroline Records" as a singer-musician. He played a superhero in the 2022 movie "Morbius."
Tyrese Gibson Early Life
Tyrese Gibson was born on December 30, 1978, and grew up in Watts, a Los Angeles neighbourhood with a high concentration of young people. In the absence of his father Tyrone Gibson, who abandoned the family in 1983, he was raised by his mother Priscilla Murray-Gibson.
He is the youngest of four children and has two sisters, Salendra and Shonta, and a brother, Tyrone. He once claimed that he went to school most days so that he could eat because he had a difficult childhood. He received a strong musical and acting education at Locke High in Watts, which helped lay the groundwork for his career. He enrolled at "Florida A&M University" after graduating.
Tyrese Gibson's Personal Life
In 2003, Tyrese Gibson met Norma Mitchell, a London-born college student. Four years later, they got married. After highly publicized divorce proceedings, they separated in 2009. Shayla Somer Gibson, their daughter, was born into the couple.
Gibson wed Samantha Lee, a social worker, in 2017. The couple had a daughter named Soraya in 2018. In late 2020, Gibson and Samantha made their divorce public. He is connected to several nonprofit organizations.
In 2014, he served as the host of UNICEF's "Benefit Concert for Our Girls of Nigeria." He also collaborated with "WE Charity." On April 7, 2011, he had his memoir, "How to Get Out of Your Way," published by "Grand Central Publishing." Together with Rev. Run, he wrote his second book, "Manology: Secrets of Your Man's Mind Revealed," which was released on February 5, 2013.
Tyrese Gibson Career
Tyrese Gibson was picked in a talent search to participate in a Coca-Cola commercial at the age of fourteen. In the advertisement, he sang "Always Coca-Cola," which opened up more doors for him. He also took part in the advertising for the brands Guess and Tommy Hilfiger.
Tyrese signed his first recording deal with "RCA Records" at the beginning of 1998. On August 4, 1998, he released "Nobody Else," the lead single off his studio album of the same name. Jack Job produced the song, which peaked at position #36 on the US Billboard Hot 100 chart.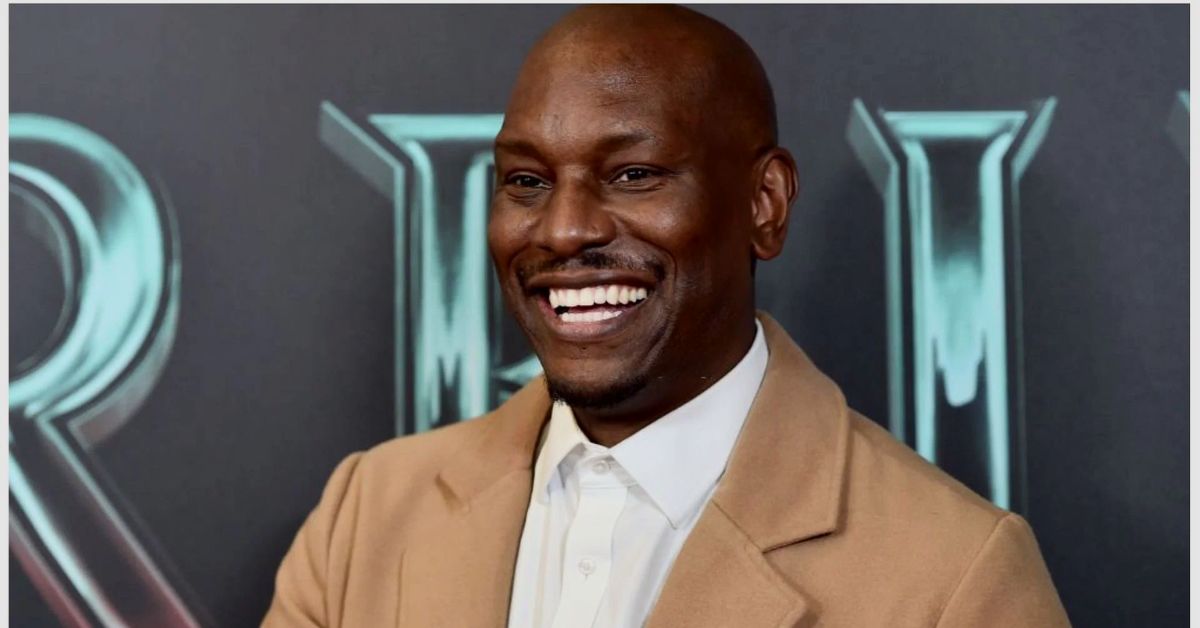 The album, which was released on September 29, 1998, was given a Platinum certification by the RIAA on March 30, 1999. Another track from the album, "Sweet Lady," earned him his first Grammy nomination. Around this period, he also started his acting career on TV.
Following his appearance on "Hangin' with Mr. Cooper," Tyrese received other cameo appearances on TV series like "Martin," "The Parent Hood," and "Moesha." Before moving to the big screen, he appeared in the TV movie "Love Song" as the supporting character Mad Rage/Skip.
He starred in the coming-of-age movie "Baby Boy" in 2001. Gibson and Taraji P. Henson made their film debut in the critically acclaimed and financially successful movie. On May 22, 2001, he issued his second studio album, entitled "2000 Watts."
The CD, which features 15 songs and is 59 minutes long, has sold more than 500,000 copies. Tyrese released his third album, "I Wanna Go There," under "J Records" in 2002 following "Sony BMG," the parent company of "RCA Records," totally acquiring the label.
The album's lead track, "How You Gonna Act Like That," peaked at number three on the US Hot R&B/Hip-Hop Singles & Tracks list. Gibson worked on four movies between 2004 and 2006: "Flight of the Phoenix," "Four Brothers," "Annapolis," and "Waist Deep," in which he portrayed the male protagonist.
On December 12, 2006, Gibson released his debut double album, titled "Alter Ego." He recorded the hip-hop songs under the new alias "Black-Ty," which appeared exclusively on disc two of the album while his R&B songs were included on disc one.
He has so far produced three mixtapes. They are "Invisible Bully: The Last Tapes" (2012), "Ghetto Royalty," and "Best of Both Hoodz, Vol. 1," all of which were independently distributed only as digital downloads.
On November 1st, 2011, he released his fifth album, "Open Invitation," through his own record company, "Voltron Recordz." For the album, he was nominated for a third Grammy. Tyrese Gibson, Ginuwine, and Tank established the supergroup "TGT" in 2007.
They didn't release their first album, titled "Three Kings," through "Atlantic Records" until 2013. In addition to appearing in the popular "Transformers" and "Fast and Furious" film series, he has also worked on stand-alone films including "Legion," which stars Paul Bettany, "Black Nativity," and the Chinese-American-Hong Kong action comedy "Hollywood Adventures."
In Fox's musical drama "Star," he played the role of Pastor Bobby Harris, a recurrent character. His most recent album, "Black Rose," was made available on July 10, 2015, through Caroline Records. Both the "US Billboard Hot 200" and the "Top R&B/Hip-Hop Albums" lists were topped by it.
The album's second hit, "Shame," was nominated for two Grammy Awards for "Best Traditional R&B Performance" and "Best R&B Song." The script for the upcoming movie "Desert Eagle" was written by him.
Tyrese Gibson owns statues of Optimus Prime and Bumblebee in his Georgian mansion. pic.twitter.com/O00JM4pgGT

— Crazy ass moments in Transformers History (@TF_Moments) October 22, 2022
Tyrese Gibson's Net Worth
Tyrese Gibson, an American rapper, actor, author, model, MTV VJ, and writer with a $6 million net worth, is a Grammy-nominated R&B singer-songwriter. Tyrese Gibson acquired his wealth through his work as an actor in movies and television programs like "Baby Boy," "Fast and the Furious," and "Transformers."
Real Estate
Tyrese and his wife Samantha spent $4 million on a 25,000-square-foot mansion in Atlanta's Buckhead suburb in December 2017, just a few months after claiming to be in financial trouble. There are several replica Transformers hidden around the house.
Gibson has a small-scale version of Optimus Prime in the first-floor home office, a large-scale version of Optimus in its covered shelter in the backyard by the pool, and a towering Bumblebee replica in the foyer to welcome guests.
A private recording studio with a vocal booth and velvet walls is part of the seven-bedroom, nine-and-a-half-bath house. Tyrese listed a Woodland Hills, California house for sale in May 2021 for less than $3.5 million. He reduced the cost in January 2022 to $2.9 million.
Final Lines
We have high hopes that you will find this topic to be entertaining. This article contains all the information regarding Tyrese Gibson's net worth. If you like this article, share it with your friends and family. You can read more articles about Jony Ive and Jennifer Lawrence on our website, domaintrip.com.