What Happened to PopularMMOs? Patrick Julianelle's Silent Exit from YouTube
PopularMMOs, also known as Patrick Julianelle, started his YouTube journey in 2012. For almost ten years, he entertained his massive following of 17 million subscribers with Minecraft videos.
He teamed up with his girlfriend, GamingWithJen, who initially focused on Roblox content. The duo collaborated for over five years, creating joint gaming content and even co-authoring children's fiction books.
Aside from their gaming adventures, Pat delved into creating merchandise, sharing life updates, and managing a website. However, recent revelations and controversies have left fans curious about the current status of this once-popular creator.
What Happened to the YouTube Star PopularMMOs?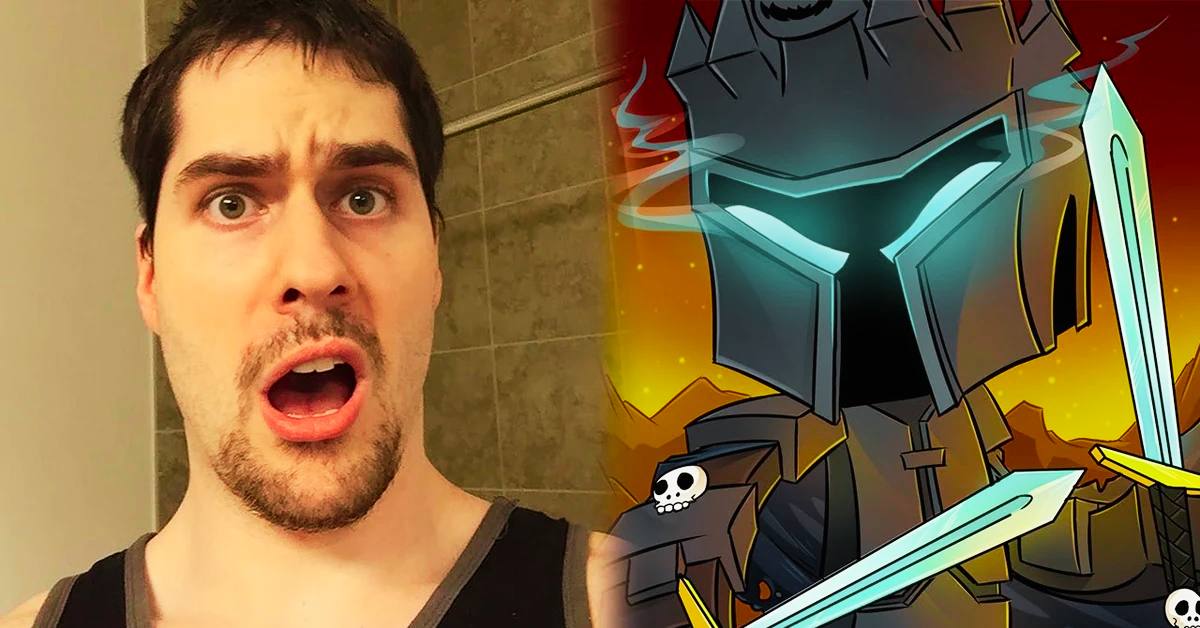 Patrick Julianelle, known as PopularMMOs, rose to fame for his Minecraft videos and collaboration with his ex-wife GamingWithJen. With over 17 million subscribers, they authored children's books and had a devoted fan base.
However, in 2019, PopularMMOs faced a downturn due to his divorce with Jen over differences about having children. They continued making videos briefly, but eventually stopped.
Pat's channel saw a decline amid a saturated Minecraft genre and competition. Personal controversies, including his relationship with Liz and legal issues, added to the challenges.
In 2021, Pat and Liz were arrested for domestic battery, with Pat claiming false accusations. In 2022, he faced another arrest for attempting to run onto a football field during a Jacksonville Jaguars game.
Pat's social media activity stopped in 2022, leaving fans curious about his whereabouts. Some hope for a comeback, while others have moved on. Once a YouTube sensation, Popularmmos now remains in the shadows.
For more exciting content, explore our recent posts:
Pat and Jen's Emotional 2019 Divorce Announcement
Pat and Jen made a sad announcement in 2019 that they were getting a divorce. They explained that they couldn't agree on having kids and their future plans. This news left many of their fans really upset. Surprisingly, they kept making videos together for a bit after the breakup, even releasing more books.
Their breakup video got almost 10 million views, but it was posted a few weeks after they had already decided to go their separate ways. People were really sad about it, and many wondered what would happen to their business and videos.
After the split, both Pat and Jen got married again. Jen chose to step away from social media, deleting her Instagram and stopping her YouTube posts in 2021, probably to have a more private life with her new husband. On the other hand, Pat has been in the spotlight even more since then.
Is PopularMMOs Making a Comeback on Internet?
After a considerable absence from the online scene, PopularMMOs, also known as Pat, recently reappeared on YouTube after more than a year.
He shared a video titled 'I went to jail.' This return has sparked mixed reactions, with some fans thrilled to see him back while others are shocked that he's resurfaced, given past events.
One Reddit user expressed, 'He is making himself look worse, and I can't help but wonder if maybe this is who Pat really is, and popularmmos is just his gaming persona, and Pat's just a bad person.' However, not all viewers share this perspective.
A YouTube commenter shared, 'I'm happy to see that he's still here, and hearing his voice again after years unlocked another door of memories. After hearing that they went to jail broke my heart, but knowing that Pat was the one that jumped in chilled me, also knowing that Cloud is still here seeing his furry face made me smile <3.'
It remains unclear if this video marks a one-time return or if PopularMMOs is gearing up for a full comeback on YouTube. Regardless, it's evident that he faces a challenge in winning back public trust, as not everyone is ready to forgive and forget.