Shiny Happy People: Duggar Family Secrets on Amazon Prime exposes the dark and personal aspects of the once-adored family's private lives.
The Duggars, comprised of parents Michelle and Jim Bob Duggar and their 19 children, were a family of 21. Between 2008 and 2021, the family appeared in two TLC television programs: 19 Kids and Counting and its spinoff, Counting On.
The family's private life is explored in Shiny Happy People, particularly their sincere religious convictions. In both their parenting and their spirituality, Jim Bob and Michelle Duggar live by the teachings of the Institute in Basic Life Principles, or IBLP.
IBLP ideas are described in the documentary as being exceedingly conservative—to the point of being troublesome and harmful.
Bill Gothard, a minister who was later fired after claims of sexual assault, created the IBLP, but Jim Bob Duggar, 57, and Michelle Duggar, 56, rose to prominence as the IBLP's well-known and influential faces.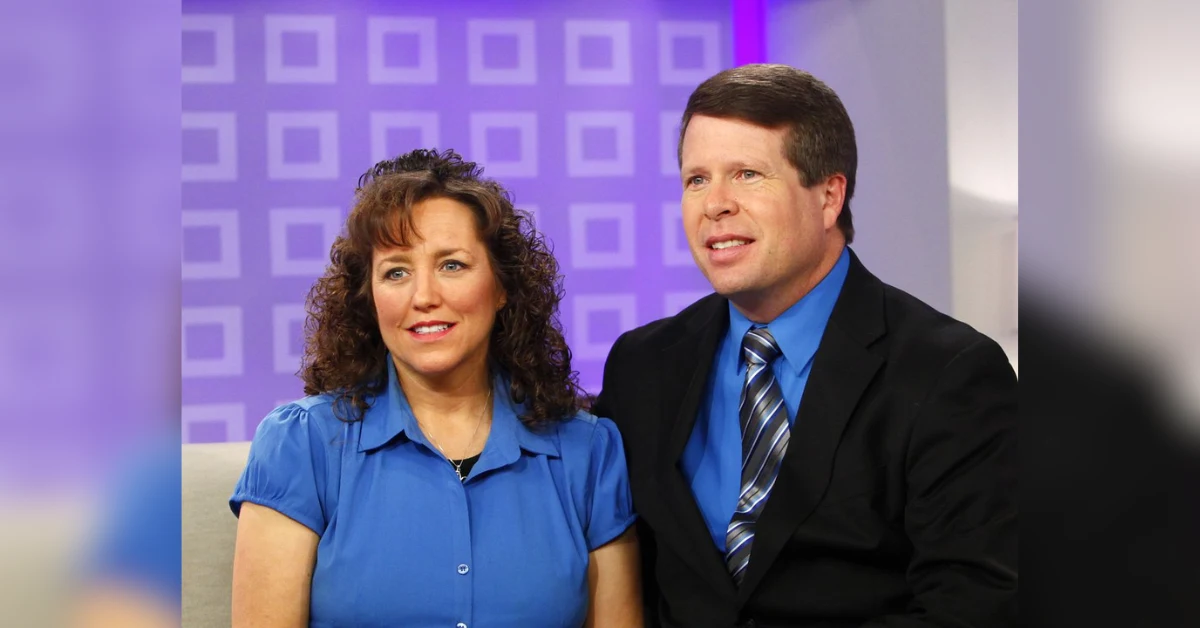 Everything you need to know about Jim Bob Duggar, from his involvement with the IBLP to his current residence, is provided here.
He Is Still Involved With The IBLP.
The former Duggar family acquaintance who claims he took over after Gothard was ejected in 2014, Shiny Happy People alludes to the father of the Duggar family running for the organization's future leader.
Although TIME claims he is the organization's leader, it is unclear whether Jim Bob is involved in the IBLP's leadership. According to the IBLP website, Jim Bob is not mentioned on the organization's board of directors, and Bill Gothard is still identified as its founder and president.
But Jim Bob and Michelle Duggar frequently speak at IBLP events and support their methods. Michelle gave their son Jackson a shout-out last month for finishing Phase 1 at the ALERT Academy, an IBLP ministry.
The Duggar Family Released A Statement About Shiny Happy People
Jim Bob and Michelle Duggar published a statement on the family website addressing the documentary's content one day before it was shown on Prime.
The statement continues, "The latest 'documentary' that discusses our family is upsetting because in it we witness the media and individuals with bad intents harming people we love. There were quote marks around the word "documentary" throughout the sentence.
Check the Tweet shared by TheWrap in which Jim Bob and Michelle Duggar have spoken out about Prime Video's explosive documentary, "Shiny Happy People.":
Jim Bob and Michelle Duggar have spoken out about Prime Video's explosive documentary, "Shiny Happy People." #Duggars https://t.co/RA6n7BEfnj

— TheWrap (@TheWrap) June 2, 2023
"We have always believed that the best chance to repair damaged relationships, or to reconcile differences, is through love in a private setting. We love every member of our family and will continue to do all we can to have a good relationship with each one," they also wrote.
He Ran For Arkansas State Senate In 2021
After his son Josh was detained for possessing child pornography in April of that same year, Jim Bob Duggar campaigned for the Arkansas State Senate in November. According to the Arkansas State Legislature website, he represented the state in the legislature from 1999 to 2001.
""Cancel culture" and the radical left want to keep us from being involved in politics. They say because our family has faced problems we should shrink away—this is why they are often so relentlessly unkind, but we cannot sit on the sidelines during a time when one of America's most important battles is taking place!" Jim Bob declared his candidacy in a statement.
You can also check out where are other celebrities we have covered recently:
After Josh Duggar was found guilty of possessing and receiving child pornography in December 2021, he lost the primary contest.
He Still Lives In Arkansas With Michelle And Most Of His Children
As per the family website, the Duggar family lives at their Tontitown, Arkansas, compound. Jill and Jinger are two Duggar kids who live different lifestyles from their family yet keep in touch with them.
In April 2023, Jessa Seewald, née Duggar, posted pictures of all the Duggar women enjoying coffee together. However, according to E! News, Jill Duggar has called her relationship with her father "pretty toxic" and claims she doesn't speak to him often.
According to Entertainment Tonight, Jinger Vuolo née Duggar acknowledged in her book Becoming Free Indeed that she has a positive relationship with her family but that some "agree to disagree" about specific IBLP principles.