In the entertainment industry, having renowned parents might give you a significant advantage. Corinne Foxx may have found success in her career thus far in part because of the public's fascination with entertainment dynasties; this could be one of the reasons why.
In addition to being Jamie Foxx's daughter, Corinne is presently active in the modeling and acting industries. However, very little information about Corinne's mother is known, and there is a significant reason for this.
Who Is Corinne Foxx's Mother?
Connie Kline, Jamie's brief 1993 fling, is the mother of Corinne Foxx. They had Corinne together even though their relationship didn't last very long, and they've been co-parenting her ever since.
She spent five years in the Air Force and is a veteran. She generally leads a tranquil life. Corinne has stated that her mother is her most significant source of motivation.
Connie, an accountant with CK Financial, is 51 years old at the moment. Even though her ex and their kid have both loved the spotlight, she usually stays away from the paparazzi.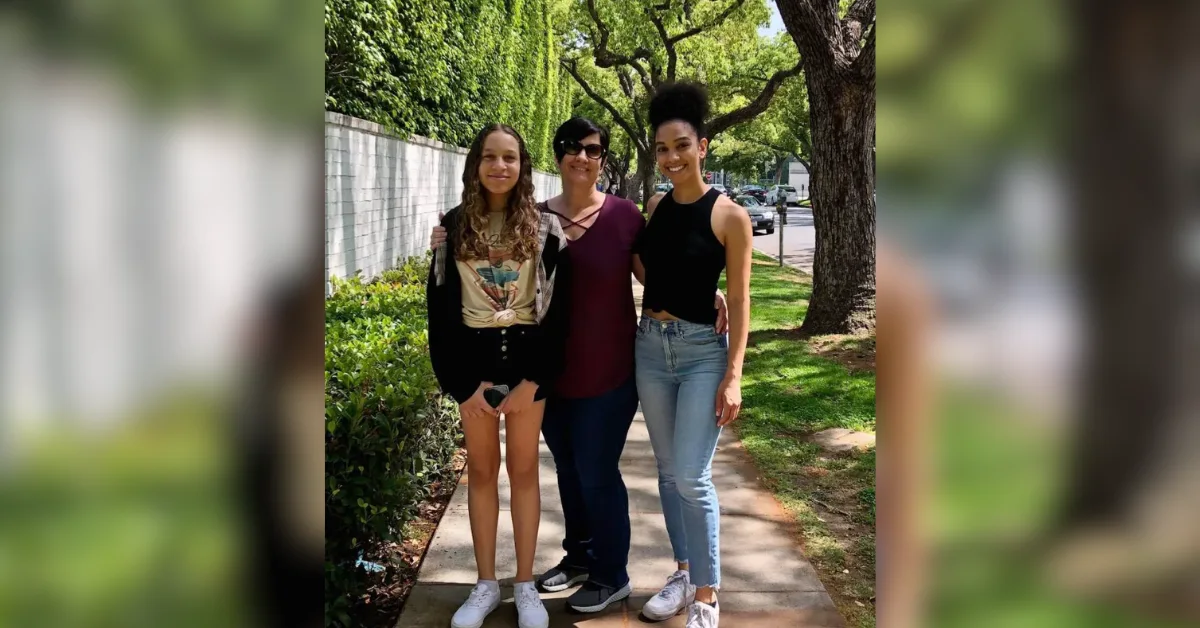 Despite acknowledging her mother on social media, Corinne hardly ever uploads images of her. Connie wants to keep her life hidden from view as much as possible.
Connie is not only absent from her daughter's social media accounts, but she also keeps to herself on those platforms. Despite her well-known connections, Connie didn't seem to have any genuine desire to be in the spotlight.
Corinne Foxx Tweeted March 17, 2012, and said "My mom and I were so adorable." You can read it below.
My mom and I were so adorable! #throwbackthursday pic.twitter.com/AmHCennr

— Corinne Foxx (@corinnefoxx) May 17, 2012
Corinne and Jamie have supported her wish to live a quiet life instead, doing their best to keep her away from photographs and public gatherings.
Corinne's Mom Is A Veteran
Connie Kline served in the US Air Force for five years before leaving the service and retiring. However, the few accolades the actress posted on her social media show what a wonderful mother she has been to Corinne.
On November 11, 2014, Corinne wrote in a sporadic blog post: "I could not be more honored to say that my mother served for the United States Air Force. She glows with pride and strength for her country & service. So proud of you, Mama #veteransday."
The actress remembered the occasion with an old photo of her mother serving in the military two years later. The heading stated:
"Happy Veterans Day, Mama. Your strength, perseverance, and endurance inspire me every day. You have shown me that women can do anything and everything. I am who I am because of you. Thank you for your service. I promise to work towards a better, kinder, stronger America for you."
Paparazzi Once Spotted Corinne's Mom With Another Child
Photographers captured Connie Kline running errands with a youngster they believed to be the veteran's other daughter in November 2016. She occasionally appeared in Kline's Facebook images, but little information is available about her.
The links below will take you to more information about the most recent stories:
Although the actor has never been married and has another daughter, Annalise, with Kristin Grannis, he has always believed in protecting the mothers of his children. He takes good care of Connie Kline.
They have a good parenting arrangement that has served them well over the years, and he allegedly purchased her a house and a Mercedes. They have produced a brilliant, intelligent, and well-respected daughter.
The veteran continues living her life privately as she has always desired while encouraging her daughter to respect American veterans.