INDIO, CALIFORNIA: Ariana Madix appears to have moved on from her relationship with Tom Sandoval. The reality star is not letting a short-term breakup dampen her spirits. On Friday, April 14, 2023, Ariana performed at Coachella. And from all appearances, she has moved on to a new suitor.
A man who works as a personal trainer was caught k!ssing the 'Vanderpump Rules' actress at Coachella. Ariana's openness about her relationship with her new boyfriend came as a shock.
Since Ariana's split from Tom has spread like wildfire, many admirers have been rooting for her to move on. She took advantage of the situation and quietly introduced herself and her new boyfriend to the public eye.
Who Is Ariana Madix's New Boyfriend? Daniel Wai!
Ariana reposted a snapshot of herself and a man from her Instagram story on Sunday. Ariana can be seen giving this man a bear hug as he holds the reality star tight. In addition, TMZ published a photo showing the couple dancing passionately in each other's arms during Coachella while k!ssing passionately.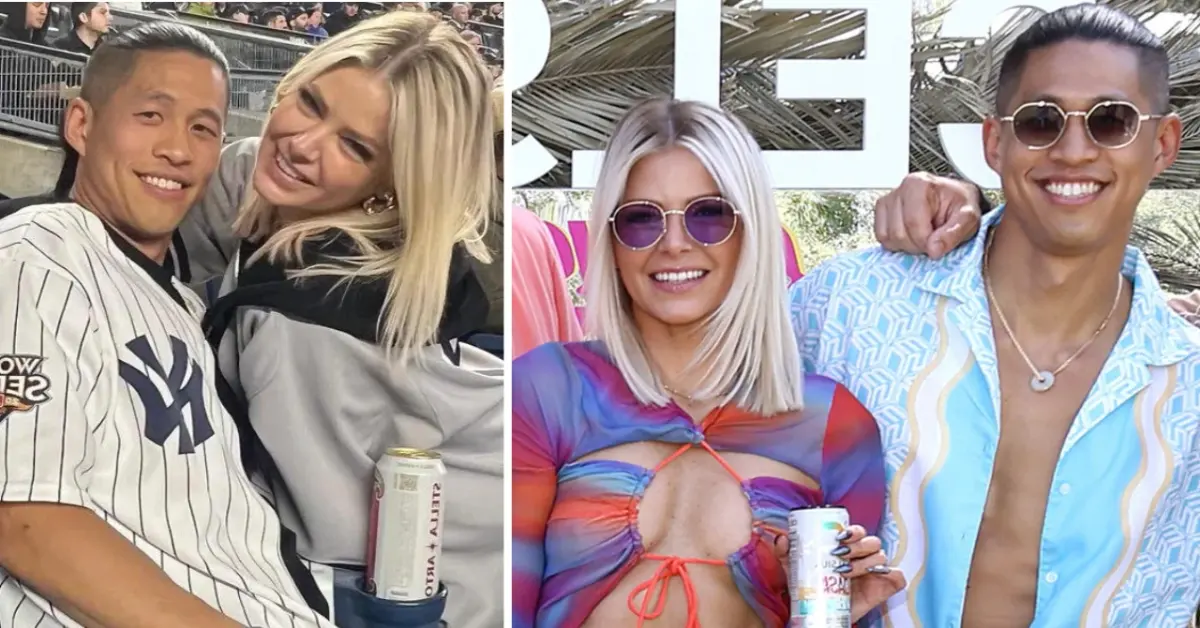 Since Ariana did not attempt to conceal his identity, he might be easily identified. Ariana has been spotted getting tight with her new lover, Daniel Wai. He works as a trainer for athletes.
Daniel's health club, aptly named "Daniel Wait Fitness," is his business. At the tender age of 13, he became fascinated by fitness and exercise. For the past ten years, Daniel has worked as a fitness instructor.
He majored in Computer Science while earning a Business degree and a Business and Mathematics minor. Despite his heavy course load, Daniel maintained his commitment to weight training and boxing lessons. Daniel relocates to New York to further his profession in physical activity.
You can check out the tweet we have mentioned below confirming the Ariana Madix Details Romance With Daniel Wai After Tom Sandoval Split by the E! News-
Ariana Madix Details Romance With Daniel Wai After Tom Sandoval Split https://t.co/AWaqVCKjiF

— E! News (@enews) May 18, 2023
He has passed the N.A.S.M. (National Academy of Sports Medicine) exam and is now a certified fitness instructor. Daniel added on his website, "Training to me is not just a profession but a labor of love and dedication. I am passionate about the work I do and to me, it is truly the most fulfilling and satisfying career." His mission in life is to encourage others to live fulfilling and fulfilling lives.
Ariana Madix's Coachella Adventure Amid Rumored Relationship
Recent interactions on social media suggest that Daniel and Ariana have known each other for some time. They have been spotted dancing together at Coachella. The result is widespread speculation that Ariana has secretly begun dating Daniel.
Read the articles we've linked below to learn about celebrity people.
An eyewitness told ET that Daniel was there to support Ariana before she got her tattoo. According to the source, "Ariana was with Daniel at the Camp Poosh party yesterday at around 4:30 pm."
According to the source, "They stood together arm in arm while Ariana waited to get a tattoo. When she was consulting with the tattoo artist. Ariana and Daniel seemed comfortable together. Dayna Kathan was also with Ariana and was in support of her getting her tattoo. Dayna was standing by Ariana's side." 
At Coachella, Ariana had the goal of living her best life. The affirmative "F**k yeah" was Ariana's response when Farai Bennett questioned her, "What doesn't kill her, then better run." Let's wait to see whether Ariana speaks to the media about her alleged relationship with Daniel.