Jessica Lowndes is a famous Canadian singer and actress, and you might recognize her as Adrianna Tate-Duncan from the TV show "90210." Because she's a well-known celebrity, people often talk about different aspects of her life, including her romantic relationships.
Over the years, she has been connected to various men, and she sometimes playfully surprises her fans with pictures that make them wonder about her love life.
If you're curious to learn more about Jessica Lowndes' past relationships and who she's been with, keep reading for all details.
Who is Jessica Lowndes Married to?
Jessica Lowndes is not married. She's been in quite a few relationships, which has made people really curious about her love life. Right now, she's not in a relationship and is happily single.
She's putting a lot of energy into her career. And when she does start a new relationship, she's pretty open about it and doesn't keep it a secret.
Jessica Lowndes Instagram Post:
View this post on Instagram
The most recent article on celebrity married life is available below.
Did Jessica Lowndes Get Engaged to Jon Lovitz?
Jessica Lowndes, a celebrity who likes to keep her fans intrigued, once made headlines by saying she was engaged to Jonathan Michael Lovitz, a famous actor and comedian from Saturday Night Live in the '90s. She posted pictures with a diamond ring on her finger in April 2016, without revealing who her lover was. This got people really curious.
She even posted pictures of them in bed and mentioned a "new man" in her life, making everyone wonder. The secret came out when Jon Lovitz posted a picture of Jessica with the caption "Easter with my bunny" on Twitter, along with three heart emojis.
Later, Jessica explained in an interview how they met and why she got close to him. She said they developed a strong bond while working together, even though he's about 30 years older than her. She called him the funniest person she had ever known.
But here's the twist, It turned out that their engagement was all a prank! They weren't really engaged or in a relationship. They made up the story to promote Jessica's music video, where Jon played a "sugar daddy." Some people got upset about the prank because of their age difference.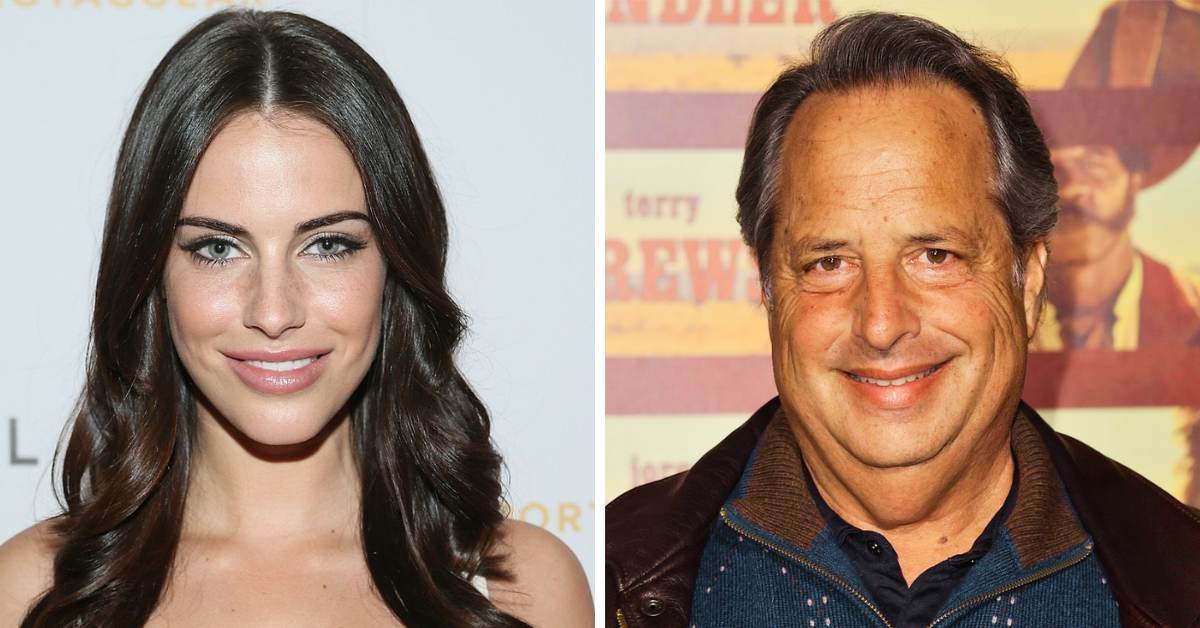 Jessica Lowndes' Past Relationships
Jessica Lowndes, a well-known actress, has been connected with a number of famous men in the past. Let's take a closer look at her previous partners and relationships:
Adam Gregory
He's a Canadian actor and country music singer-songwriter, and he's famous for his role in a soap opera called "The Bold and The Beautiful." In 2018, he and Jessica, who both acted in "90210," started dating. However, by 2019, they had broken up, and the reasons remain unknown.
Aaron Paul
He's an American actor and producer, known for his role in "Breaking Bad." Their relationship began in the spring of 2009, even though we don't have all the details of how they met. However, in April 2010, they decided to part ways, and the specific reasons for their breakup were not revealed.
Danny Cipriani
He's a professional English rugby player. He met Jessica at a pre-Wimbledon party hosted by Richard Branson, and they hit it off the very next day. They started dating in 2011 but eventually decided to go separate ways after some time.
Bloom Jeremy
Jeremy is a former American skier and football player who also founded the Wish of a Lifetime and co-founded a tech film integration company. They dated in 2012, but in 2013, they chose to end their relationship due to the long distance between them. Jessica lived in California, while Jeremy resided in New York.
Thomas Evans
Thomas is a model and former Scottish rugby player. They met by chance at a juice bar in Los Angeles and began dating in 2013. However, after seven months, they went their separate ways, citing the distance as the reason. Jessica lived in the United States, and Thomas lived in the United Kingdom.
Jake Gyllenhaal
Jake is an American actor, well-known for his role in "Donnie Darko." Rumors about them dating started in April 2011 when they were seen together at the Greenwich Hotel in NYC and at a party in the Bowery Hotel. However, neither Jake nor Jessica commented on the rumors. It was reported that Jake's representative denied any romantic involvement between them.
These are the guys Jessica Lowndes has been linked to in the past.