Who is Kim Kardashian Dating Now? Who Had Kim Previously Been Connected To?
Who is Kim Kardashian Dating Now? With an estimated net worth of $40 million, Kim Kardashian is one of the highest-paid reality TV stars. She became well-known thanks to a notorious sex tape that was made public soon before the premiere of her reality show, "Keeping Up with the Kardashians."
The reality show went on to enjoy great popularity, and Kim quickly rose to fame. Because of the show's popularity, various spin-offs were made, including "Kourtney and Kim Take New York" and "Kourtney and Kim Take Miami."
She has also given her endorsement to a variety of goods and services and is regarded as a rather astute businesswoman. Kim oversees several retail and fashion companies alongside her sisters Kourtney and Khloé.
The three sisters have established numerous apparel businesses together. She has published a book named "Kardashian Konfidential," as well as her line of perfumes. Her 72-day marriage to basketball player Kris Humphries also made the news.
Who is Kim Kardashian Dating Now?
Kim Kardashian is reportedly single right now. The socialite started dating American comedian Pete Davidson after divorcing Kanye West. The couple was first seen in October 2021, when they formally started dating and broke up in August 2022.
A source told Page Six, "Kim and Pete have decided to just be friends." They genuinely care about and respect each other, but they discovered that maintaining a relationship was quite challenging due to their busy schedules and lengthy distance.
The insider claimed that because they move in the same social circles, they frequently congregate. Just pals hanging together, that's all. While the former cast member of Saturday Night Live has been in Australia filming a movie, Kim lives in Los Angeles with her kids and manages a variety of enterprises and demanding schedules.
When Pete and Kim exchanged a screen kiss during Kim's episode of Saturday Night Live, relationship rumors about the two began to circulate.
Who Had Kim Previously Been Connected To?
Kim was linked to Van Jones after her breakup with Ye but before she officially married Davidson. She addressed rumors that she was dating the CNN host during the first half of the Keeping Up With The Kardashians reunion show.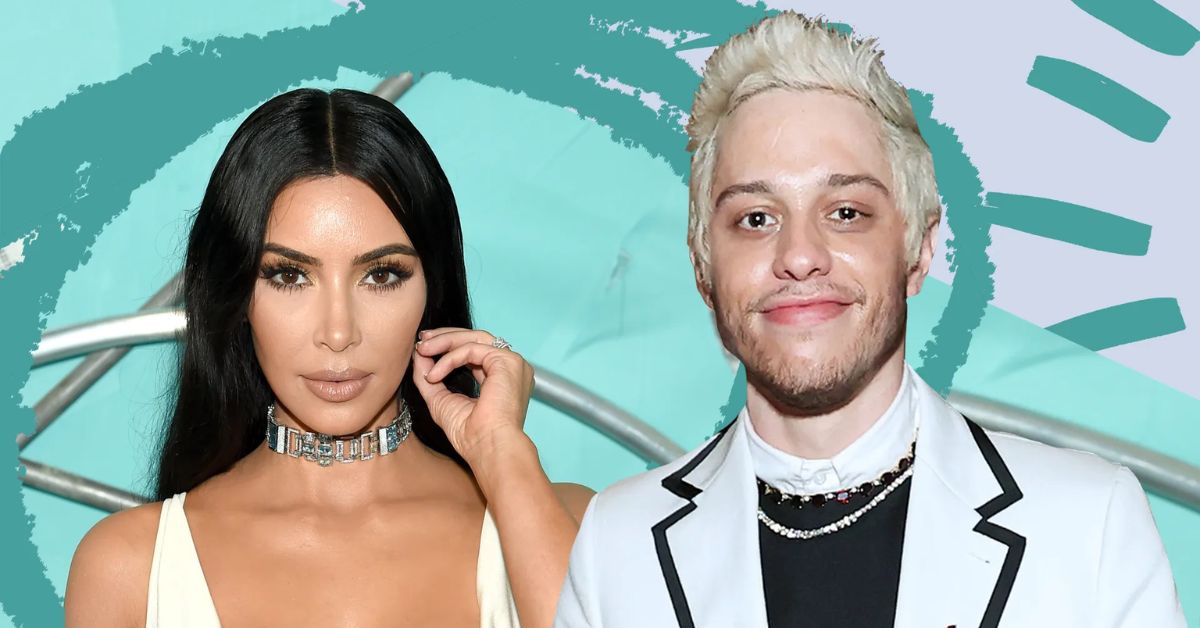 She didn't deny getting back into the dating scene, but she did refute rumors that she was seeing Van. She chuckled, "Van wrote me saying, 'This rumor has gotten me so many dates, and I am so grateful.'
How Has Kim Reacted To Her Breakup With Kanye West?
Kim previously responded, "I honestly don't believe I would even say it, here on TV," when asked why her marriage to Kanye West didn't work on the KUWTK Reunion Show. She said, "It wasn't one specific thing that happened on each part.
"I believe that this decision was just the result of a general difference of opinion on a few issues." Regarding their current relationship, Kim remarked that Kanye will "always be family." She continued, "We have a wonderful co-parenting relationship.
"I have the utmost respect for him, and I believe that we will get along well. After all, he was my friend first, and foremost, and for a very long time. I'll always be Kanye's biggest supporter." Kim Kardashian applied for legal documents on December 10, 2021, to ensure that she was recognized as a single lady.
Frequently Asked Questions
Is Kim Kardashian in a new relationship?
Kanye West and Kim Kardashian were famously wed from 2014 to 2021. In 2022, after nine months of dating Pete Davidson, she most recently called it quits. Even though Kim Kardashian is once again single, she has no plans to start dating anytime soon.
Is Kim Kardashian and Pete Davidson still together?
An insider told Page Six that after battling with their busy schedules and lengthy distance, Pete and Kim "agreed to just be friends."
Are Pete and Kim back together?
Pete Davidson and Kim Kardashian may have called it quits on their romance, but it's quite evident that they won't be leaving each other's lives any time soon. Entertainment Despite calling it quits in August 2022, according to an article in Tonight, Kardashian and Davidson are still in regular contact with one another.
Final Lines
In this article, you have read about Kim Kardashian Dating. If you like this article, then please share your thoughts in the comments section below and share this article with your friends and family. Stay tuned with us for trending topics like Rihanna Dating and Nick Kroll's Dating History only on our website  domaintrip.com.