Japanese figure skater and ice show producer Yuzuru Hanyu. His mother, Yumi Hanyu, a former department store clerk, and father, junior high school teacher Hidetoshi Hanyu, welcomed him into the world on December 7, 1994, in the Izumi ward of Sendai, Japan.
In order to grant his son the blessing of "living a dignified life like a tightly drawn bowstring," which stands for power, confidence, and straightness, Hanyu's father gave him the given name Yuzuru. If you want to know more about Yuzuru Hanyu's divorce from his wife, his career, and more, then keep reading the article.
Yuzuru Hanyu Wife
On Friday, November 17, 2023, Olympic figure skating champion Hanyu Yuzuru, a two-time winner, announced his divorce. Following his initial announcement on August 4, 2023, the well-known Japanese former athlete's marriage lasted for just over three months.
Hanyu stated the following in a statement made public on X:
"I have married a civilian. We married with the determination to respect and cherish each other. We have overcome many obstacles together while thinking about various things in order to protect each other. In such a life, my partner supported me to protect me, even though she could not step out of the house for a long time."
"Currently, various media outlets are slandering, stalking, and conducting unauthorised interviews and reports against my partner, who is a civilian, their relatives, and associates, as well as against my relatives and associates."
"Even in our living space, we are sometimes prowled by suspicious vehicles or persons, or suddenly accosted. Together, we have worked to somehow protect each other from these situations, despite our concerns."
"However, due to my immatureness, it has been extremely difficult and unbearable to continue to protect my partner and myself in the current situation. With the possibility of this situation continuing, and the possibility that even if the situation temporarily improves, it may become like this again, when I think about the future, I have made the decision to divorce because I want my partner to be happy and to be happy without restriction."
"From now on, please refrain from slander, unauthorised interviewing, reporting, or any other disturbing behaviour toward my partner, who is a civilian, their relatives, and associates, as well as my relatives and associates."
"I sincerely ask that you do so. I will continue to move forward. Thank you for your continued support."
ご報告がございます。
これからも前を向いて進んでいきます。
宜しくお願いいたします。 pic.twitter.com/fq3IGszBM8

— 羽生結弦official_Staff 公式 (@YUZURUofficial_) November 17, 2023
He withheld information about his companion and the date of the ceremony. After the Olympic Winter Games in Beijing 2022, Hanyu announced her retirement from competition. Since then, she has organized several solo figure skating events that have packed out stadiums all across Japan.
Yuzuru Hanyu Career and Achievements
In the 2004–05 season, the gifted Hanyu participated for the first time as a novice skater. He was invited to the Japan Junior Championships for 2006–07 after putting on impressive efforts. He qualified for the 2009 World Junior Championships after winning his first gold medal at the 2008–09 Japan Junior Championships.
He won four gold medals at the Grand Prix Final from 2013 to 2017, which made winning medals a habit. Throughout his career, he broke 19 world records and is an excellent figure skater. Following his remarkable performance at the 2014 Winter Olympics in Sochi, he took home the gold medal at the 2014 World Championships.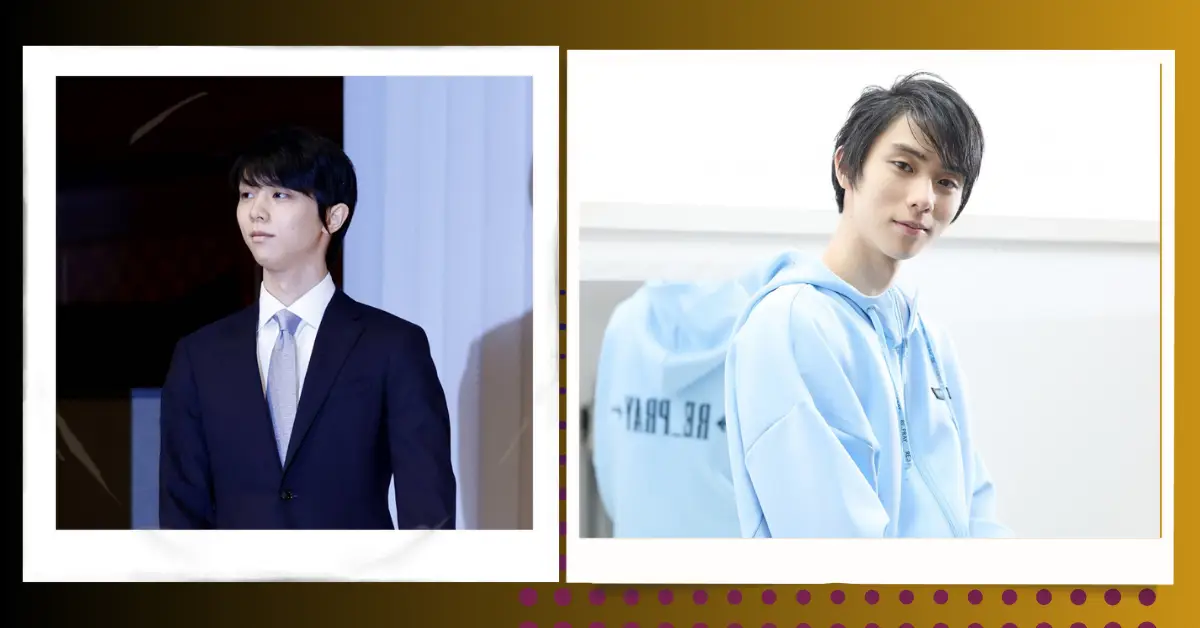 At the 2014 Winter Olympics in Sochi, Yuzuru Hanyu made his global debut. With a brilliant performance, he took home the gold medal. With a score of 101.4 points during the brief program, he also broke the world record.
Hanyu will always be remembered as the first individual to score more than 100 points in the short program, even though Nathan Chen shattered the paper during the 2022 Beijing Winter Olympics. His routine included an incredible triple axle and a famous quadruple toe loop jump. With an overall best score of 280.09, he took home the gold medal for his nation.
You can click on the following links to learn more about the wives of other celebrities who have made their way:
Yuzuru Hanyu Net Worth
Yuzuru Hanyu is a multi-medallist and world record holder with a $2 million net worth. The majority of his prize money comes from winning competitions and other accomplishments. Olympic gold medalists receive financial compensation for their participation as well as several endowments from other organizations.
How Old Is Yuzuru Hanyu?
Born on December 7, 1994, Yuzuru Hanyu is a bright star in the figure skating community known for her talent and tenacity. Hanyu, who will be 28 years old in 2023, exudes a lively energy and a young appearance that has the power to enthrall viewers everywhere.
If you want to read more news, visit our website, domaintrip.com, to find all the most recent information. You can also leave your thoughts in the comment box, and don't forget to add this website to your list of bookmarks.