Are Jen And Rishi Still Together? 90 Day Fiancé's Unresolved Love Story
On 90 Day Fiancé: The Other Way, Jen Boecher and Rishi Singh detailed their breakup, although there are some hints that they may be secretly still together. The Oklahoma native and her 32-year-old lover became famous when they made their television debut in season four of The Other Way.
When Jen visited India and ran into Rishi, the two became friends. As a result of a series of events, the two fell in love and decided to get married. Unfortunately, because Rishi had kept his engagement a secret from his Indian family, their journey wasn't as easy as it had seemed to start.
In the program, Jen returned to India to wed Rishi. She was dismayed to find that Rishi had kept the news from his family and instead that she usually acted until he could resolve the situation. Throughout the season, the pair struggled mightily while attempting to make things work.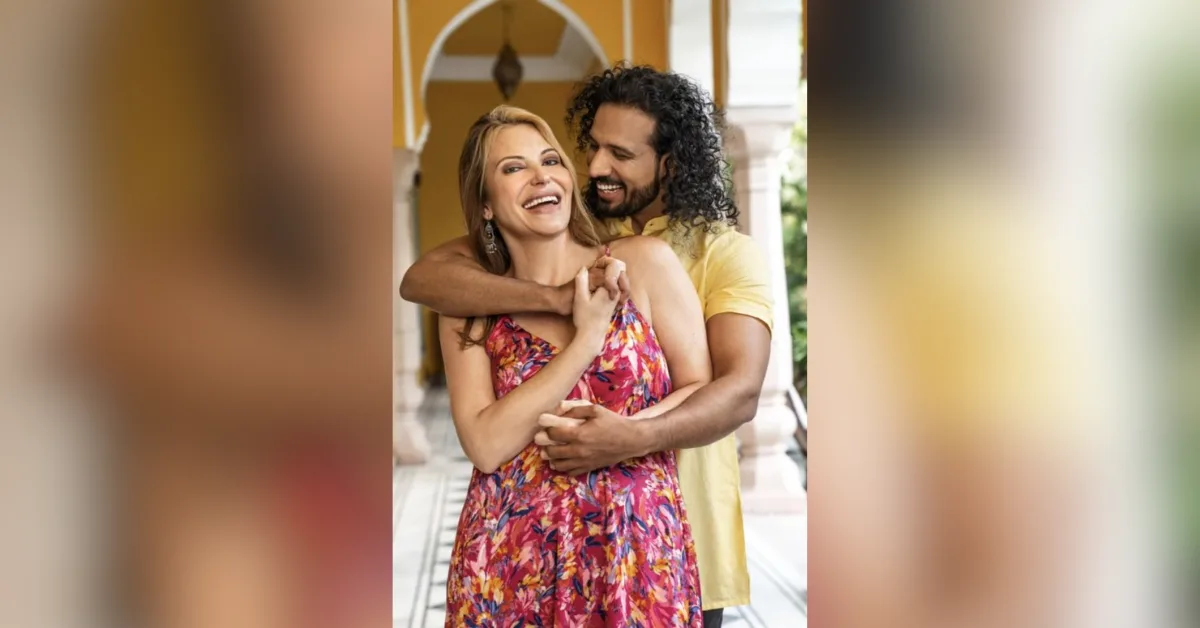 They even went ethnic clothing shopping so Jen could wow Rishi's relatives. Sadly, nothing worked out, and the 90-Day Fiancé franchise couple ended up emotionally separated because of the impasse.
Jen & Rishi Look Happy Together In Recent Photos
Although Jen and Rishi have ended their relationship on the show, there are hints that they might still be together. Their social media posts are a critical indicator that the two might have made up following Tell-All. Numerous adorable photos of the two together still exist on Instagram.
Rishi kissed Jen's forehead affectionately in a picture taken in May 2023. "I do not like to see Jen upset," he said in the photo's caption, pleading with 90 Day Fiancé viewers not to bother his significant other because she doesn't deserve it.
View this post on Instagram
People frequently delete each other's pictures from their profiles when relationships end. For instance, in episode 9 of 90 Day Fiancé, Yve Arellano and Mohamed Abdelhamed entirely deleted any references to their relationship. However, Jen and Rishi continue to post positive memories of one another on social media.
The most unexpected aspect is that Jen started the breakup with Rishi on television. It is, therefore, strange that she even has numerous photos of Rishi posted to the top of her Facebook. The adorable love pictures imply that the two are still together.
Rishi Admits To Being In Love With Jen
After splitting up, stars of the 90 Day Fiancé franchise rarely declare their love for their partner. After all, most splits are explosive and have a poor conclusion. However, Rishi and Jen's split was tumultuous and emotional, demonstrating their continued affection for one another.
Both sobbed as they said their sad goodbyes, making everyone watching feel bad for them. As if that weren't enough, Rishi has posted numerous times since breaking up with Jen, declaring his love for her and his commitment to their union.
Rishi shared a photo of himself hugging Jen in the middle of May 2023, along with a thoughtful remark. He stated, "Love conquers everything," and added that he still adores Jen for how she has helped him grow as a man.
In his post, Rishi proclaimed that his love would "find a way" and that the tide would soon turn in their favor. Fans, including co-stars Jenny Slatten and Sumit Singh, received the affectionate caption.
Rishi may have rekindled his relationship with Jen following the Tell-All, as suggested by his steadfast affection for her and his outspoken words.
View this post on Instagram
Jen Defends Her Love For Rishi
Like Rishi, Jen has expressed her genuine affection for Rishi. She shared a picture from an article showing how 90 Day Fiancé viewers cheered the breakup scene in late May 2023. According to the screenshot's description, there has never been a situation like this before: "This was the most authentic scene in 90-Day history."
Jen praised her followers in the comment for their kind words and noted that she wasn't "acting" when she displayed her feelings. She acknowledged that the experience was bittersweet and made her cry.
View this post on Instagram
On the surface, Jen appears to be discussing the scene. Her caption clarifies that she criticized those who said her and Rishi's relationship was phony. Jen and Rishi have been charged with acting on the show during the months.
There were rumors that the couple only joined 90 Day Fiancé for power and had no actual affection for one another. The show's finale, however, showed how much Jen and Rishi loved each other and suggested that they might stay together beyond the show.
Jen & Rishi Behave Like Lovers On Social Media
The fact that Jen and Rishi are still Instagram followers of one another suggests they may still be dαting. Most TLC couples that break up unfollow one another and move on. Examples include Jeymi Noguera and Kris Foster, Tiffany Franco and Ronald Smith, Kalani Faagata and Asuelu Pulaa, and numerous others.
Take a look at  more related articles we are link provided down below:
Nevertheless, the fact that Jen and Rishi follow each other on Instagram indicates that they might be planning a covert reconciliation after the program. Another significant cue that Jen might still be dαting the Indian model is the mention of Rishi in her social media bio.
The two continue to like each other's postings, ensuring they remain friends even after the Tell-All. Rishi shared a heartfelt birthday greeting for Jen in late April to express his love for her.
He promised that no distance would separate them, adding, "I promise to keep falling for you." Jen liked Rishi's "love & kisses" message that he said in the post. The two may have reconciled after breaking up on the episode of the program that was shot months ago because the birthday wish and Jen's reaction are both recent.
View this post on Instagram
Rishi Still Flirts With Jen In May 2023
View this post on Instagram
Since she was in kindergarten, Jen has struggled with her weight. She expressed her sentiments in an encouraging post on May 19 and thanked "God" for giving her strength. Rishi immediately entered the discussion to praise his lovely lover even though Jen didn't mention him in the post.
He said, "You are gorgeous," as if Jen was already ideal and didn't need to worry about her weight. The Indian man used heart emojis to express his love for Jen and added that she had been a "champion" from birth.
Most couples who break up don't comment on or like each other's postings. They never use the comment section to flirt or make sentimental sentiments. However, Rishi's response to Jen's article implies that the two may have made up after the program. Similarly, Jen enjoys Rishi's most recent pictures and movies.
The two shared a single Instagram post from both accounts in May. It's improbable that they would have planned and uploaded stuff together on Instagram if they had ended their relationship forever. After breaking up in 90 Days, most indications indicate that the two have managed to work things out. Season 4 of The Other Way's "Fiancé"