Cocaine Bear, a monster feature comedy partially based on actual events, debuts in theatres this week. In the Chattahoochee National Forest in northern Georgia, a duffel bag containing cocaine was dropped in the fall of 1985, and a 500-pound black bear ate it.
When a bizarre gang of police officers, drug dealers, and teenagers enter the forest, they must endure the fury of the high bear.
Cocaine Bear, directed by Elizabeth Banks, looks like the Jaws and Scarface mashup we never knew we needed. Check out Cocaine Bear's cast and characters below if that piques your interest.
Cocaine Bear Cast & Characters
The cast of Cocaine Bear put together a crazy trip as several characters journey through the woods while being pursued by a bear on a cocaine-fueled rampage. The plot of the film is loosely based on actual events.
The comedy horror film, written by Jimmy Warden and directed by Elizabeth Banks, is inspired by the 1985 incident in which a bear—fondly known as Pablo Eskobear—consumed 40 cocaine packages.
In reality, the bear swiftly passed away after consuming the cocaine. Cocaine Bear, however, transformed the chaotic event into a horror film as the bear tore through drug traffickers and innocent hikers alike in search of more cocaine. Cocaine Bear Cast & Characters are given below with details:
O'Shea Jackson Jr. as Daveed
As Syd's dependable fixer Daveed, played by O'Shea Jackson Jr., Syd's heartbroken son and his erstwhile best friend Eddie is charged with locating a duffel bag of cocaine that was accidentally left in the Chattahoochee National Forest.
Daveed and Eddie must put their differences aside and band together to survive when they are pursued by a black bear addicted to cocaine. In the biopic Straight Outta Compton, O'Shea Jackson Jr. made his on-screen debut as Ice Cube, playing the role of his father.
Alden Ehrenreich as Eddie
The son of drug lord Syd, played by Alden Ehrenreich, is in a depressed mood brought on by alcohol as he mourns the deαth of his wife to cαncer.
Syd is tired of Eddie's self-pity and sets him on a mission to find a duffel bag of cocaine left in a north Georgian woodland. Eddie has no idea that while doing so, he will be engaged in combat with a black bear snorting cocaine.
Before acting in the young adult supernatural tale Beautiful Creatures, Alden Ehrenreich initially caught the attention of movie critics for his appearances in the Francis Ford Coppola art-house flicks Tetro and Twixt.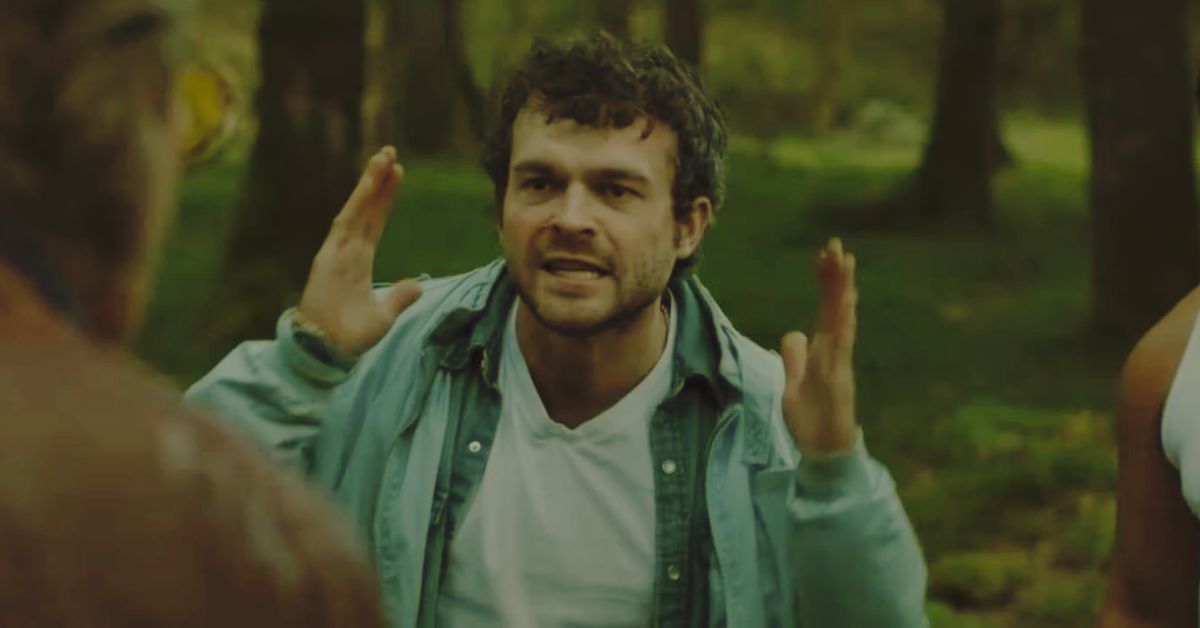 Ray Liotta as Syd
Syd, a St. Louis-based drug lord played by Ray Liotta, is forced to care for his grandchild as his son Eddie mourns the deαth of his wife. Syd sends Eddie and Daveed to retrieve his supply of cocaine after learning that it was accidentally left in a forest in northern Georgia.
In Something Wild, where he played a violent ex-convict, the late Ray Liotta first gained notoriety and received a Golden Globe nomination.
After giving a heartbreakingly sensitive performance as Shoeless Joe Jackson in Field of Dreams, he became a leading character in Martin Scorsese's Goodfellas, where he won praise for his depiction of mob informant Henry Hill.
Jesse Tyler Ferguson as Peter
While exploring the Blood Mountain nature trail in the Chattahoochee National Forest with Ranger Liz, Jesse Tyler Ferguson plays Peter, an animal rights activist who decides to assist a distraught Sari in her quest for her lost kid.
Ferguson is best known for his part as Mitchell Pritchett in the enduring sitcom Modern Family. Ferguson has also had a successful career in theatre, taking home a Tony for the play Take Me Out.
Matthew Rhys as Andrew C. Thornton
As Andrew C. Thornton, played by Matthew Rhys, a duffel bag of cocaine belonging to drug lord Syd is dropped into the Chattahoochee National Forest in Georgia during a delivery that goes fatal for the cocaine trafficking organization known as The Company.
Before establishing an impression on American viewers in the drama Brothers and Sisters with Sally Fields, Rhys participated in several film and television projects.
He would get praise and honours for portraying a Russian agent working covertly in suburban America in the movie The Americans, which also starred Margo Martindale and Keri Russell.
Here, you can also look up the cast and crew for additional seasons:
Margo Martindale as Ranger Liz
The Chattahoochee National Forest's Liz, played by Margo Martindale, battles predators while attempting to catch the attention of animal rights enthusiast Peter, who only has eyes for the forest's wildlife. Margo Martindale is a renowned character actor who has made her name, particularly in television.
Recently, Entertainment Weekly shared a Tweet related to The cast of 'Cocaine Bear' upcoming episode:
The cast of 'Cocaine Bear' includes 'The Americans' stars Keri Russell, Margo Martindale, and Matthew Rhys. https://t.co/pBDl9hhe3z

— Entertainment Weekly (@EW) February 28, 2023
She has received praise and awards for her roles as KGB handler in the spy drama series The Americans and crime boss Mags Bennett in Justified (you may have noticed quite a few American cast members in Cocaine Bear). Her major films include August: Osage County with Meryl Streep and The Million Dollar Baby, directed by Clint Eastwood.
Keri Russell as Sari
She is starring as Sari divorced nurse Keri Russell, who also has a 12-year-old daughter named Dee Dee, who is getting harder and harder to handle.
The brave Sari hunts for her daughter after Dee Dee and her friend go missing in the Chattahoochee National Forest close to their house in northern Georgia, only to run upon a black bear that is also a protective mother and is sniffing cocaine.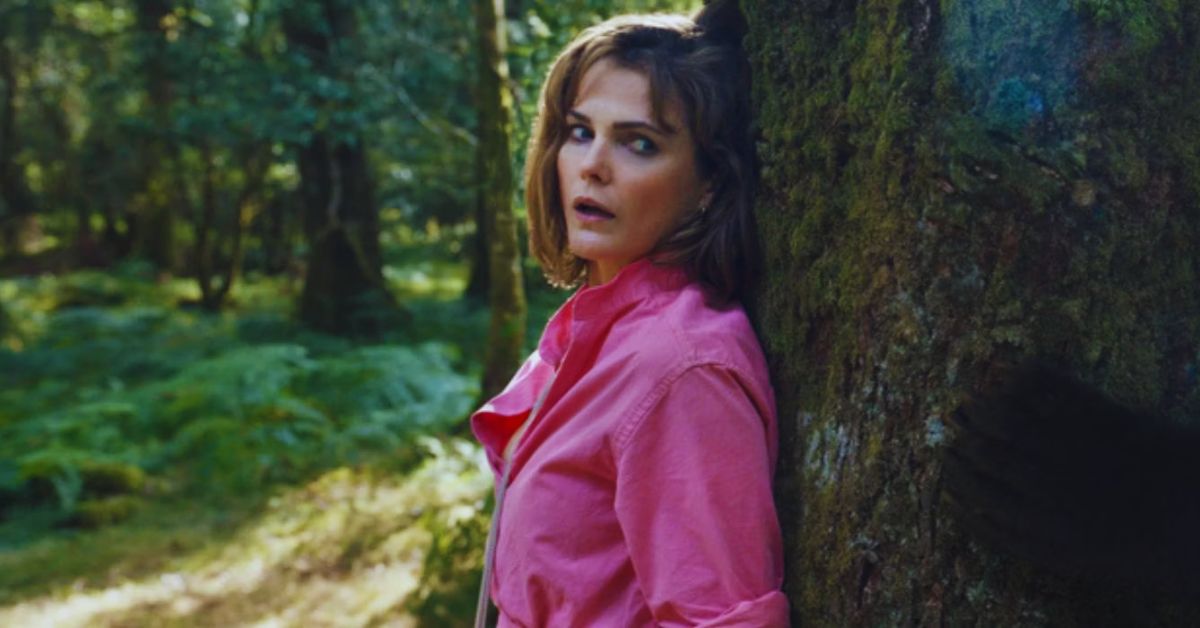 Keri Russell started acting as an adolescent actor in The All-New Mickey Mouse Club. Still, her portrayal of the drama's titular heroine, Felicity, catapulted her to global fame and earned her a Golden Globe nomination.
After that, Russell would have supporting roles in We Were Soldiers and Mission: Impossible III and a lead role in the independent drama Waitress, which received positive reviews.
Please check back often, as we will be making updates to the site as they become necessary. You should share this with your loved ones.