Devon Wylie was a wide receiver in American football. Wylie died on Monday, November 13, 2023. He played college football at Fresno State and got picked by the Kansas City Chiefs in the 2012 NFL Draft, specifically in the 4th round as the 107th overall pick.
This article explores Wylie's interesting journey from college football to the NFL, highlighting both his impressive achievements and the difficulties he faced. It also takes a closer look at Wylie's financial legacy and career choices.
Devon Wylie Net Worth
At the time of his passing in November 2023, Devon Wylie's net worth was estimated to be between $1 million and $5 million. Most of his money came from playing for the Kansas City Chiefs.
Back then, college players didn't make as much through things like NIL deals as they do today. Devon's big contract came when he signed with the Chiefs. In 2012, the Chiefs picked Devon in the fourth round of the draft.
He signed a four-year deal with the Chiefs for $2.5 million, making an average of $638,850 per year. When he joined, he got a signing bonus of $455,400 and a guaranteed amount of $455,400. In 2013, Devon joined the Cardinals but ended up on the practice squad.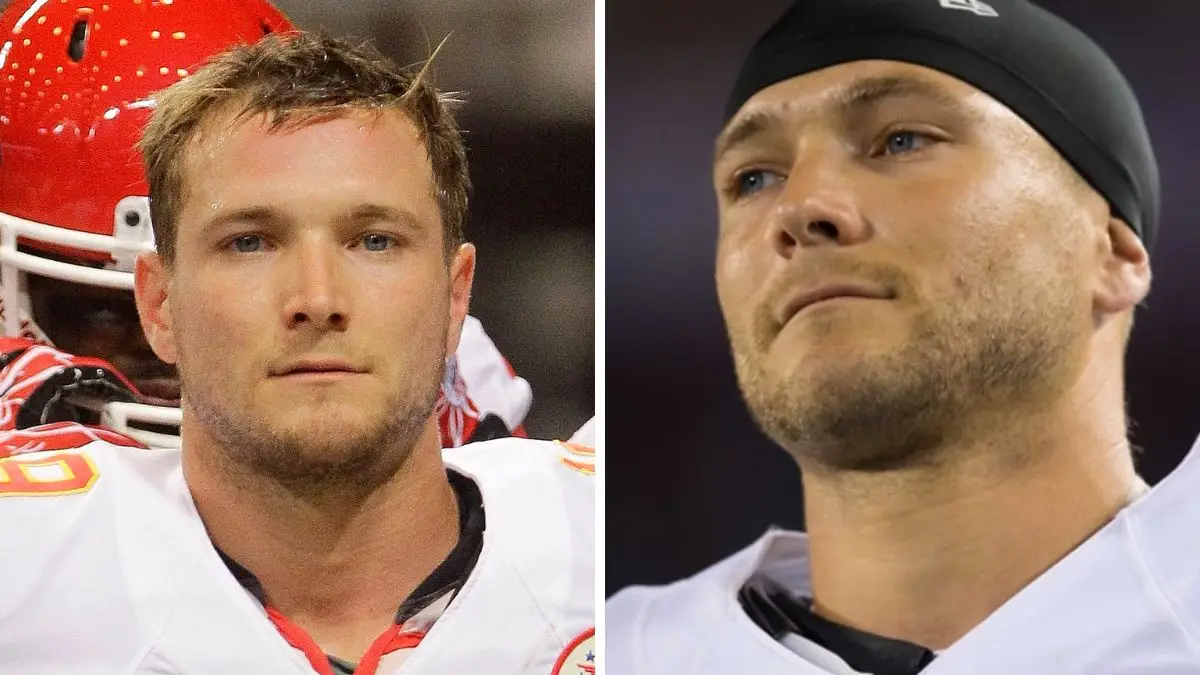 In that year, Devon became part of the Pittsburgh Steelers, but he was only on the practice squad, earning a salary of $18,000 for the year. Later on, he signed a bigger contract with the Tennessee Titans in the NFL.
The deal was for two years and worth $1 million, with an average yearly salary of $525,000. His time with the Titans was short-lived, and in December 2013, he joined the Seahawks for a contract valued at $6,000.
Later, in 2014, he signed a smaller deal with the St. Louis Rams for only $63,000. In the same year, Wylie inked a two-year contract with the 49ers worth $1,080,000, averaging a salary of $540,000 per year. However, he was waived later that year.
Wylie's most recent big NFL deal was with the Las Vegas Raiders (formerly Oakland Raiders). He agreed to a two-year contract worth $1.1 million, but the Raiders let him go in September 2015.
After that, he tried with the Atlanta Falcons but didn't make it to the main team. His final football stint was with the Toronto Argonauts, but the details of his contract with the CFL team were never revealed.
Below, we provided our previous posts related to other stars' net worth:
Devon Wylie Early Life and College Career
Devon Wylie was born on September 2, 1988, in Sacramento, California, U.S. His football journey began with his education at California State University, Fresno, from 2007 to 2011. During his college years, Wylie showcased his athletic prowess, completing his college career with 98 receptions for 1,327 yards and eight touchdown
How Did Devon Wylie Die?
The specific cause of Devon Wylie's death has not been publicly disclosed. He passed away at the age of 35. Fresno State Football team's page says in an Twitter post,
"Forever a Bulldog.Our thoughts are with the Wylie family during this difficult time."
You can follow our Twitter account for more information related to other stars' net worth, earnings, investments, and more updates.