Matt Rife is an American comedian and actor. He's famous for his comedy shows like Only Fans (2021), Matthew Steven Rife (2023), and Walking Red Flag (2023). You might also recognize him from the comedy and rap show called Wild 'n Out, where he appears regularly.
But people really want to know about Matt Rife's personal life, especially if he's gay or not. Some rumors are floating around, so let's get into the article and find out the real deal about Matt Rife's s*xuality.
Is Matt Rife Gay?
No, Matt Rife is not gay. Some people think he is because of his controversial tweets, but it's just a misunderstanding. On February 15, 2021, he posted his first tweet, saying, 
"If you don't like gay people, you're probably out of shape."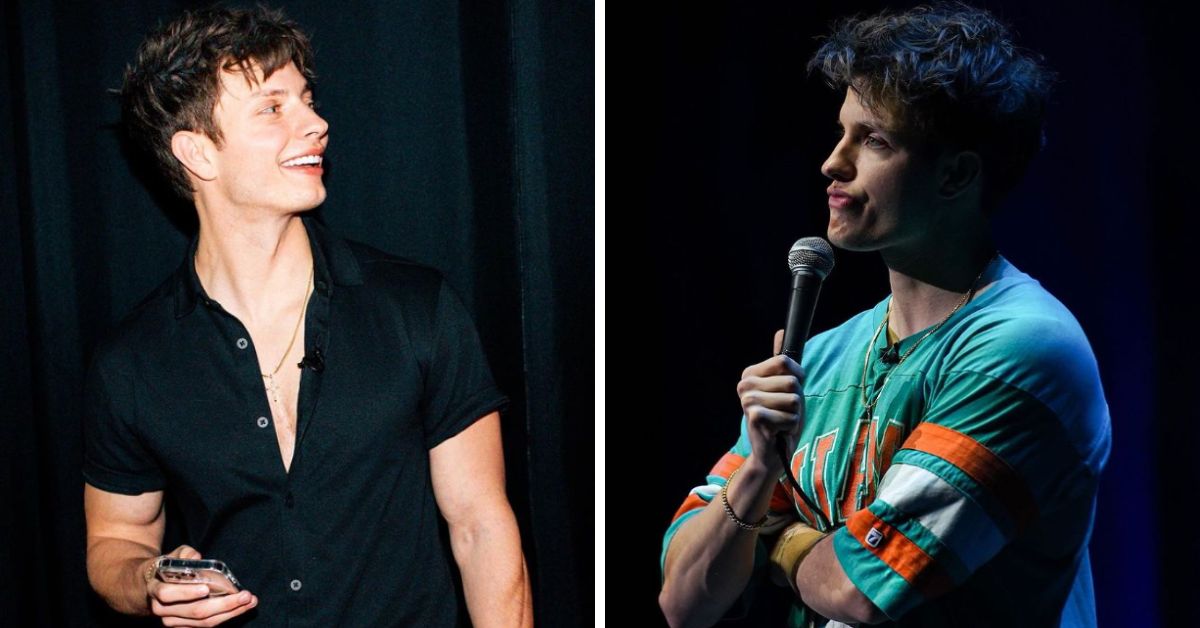 In his tweet on June 22, 2022, he was surprised to see a rainbow-colored Uber car on the app. He made a joke about it.
"Man, why is even my Uber car rainbow colored on the app? Not everything needs to be gay. It's UBER… i dont care where you stand on that stuff. I'm not getting in my car like "For Matt? Awesome. Oh, and are you cool with dudes suckin other dudes cocks?…yeah? bet, let's go!""
But in a video on his YouTube channel called "The time i found out i wasn't gay…," he talked about not being gay. Then, in December 2021, during a stand-up comedy show, Rife told a story about his encounter with ad*lt films.
He said in a video,
"I knew I wasn't gay because not only was I not turned on initially By my  first instinct is, I wanted to Yell "Somebody help him!" Like , the shit did not seem s*xual to me at all!"
You can also check out our below posts related to other stars' s*xual identity:
Who is Matt Rife Dating?
Matt Rife is currently dating Jessica Lord. In October 2023, Rife confirmed that they were dating, putting an end to the rumors that had been circulating for a few months. In an interview on the '2 Bears, 1 Cave' podcast,
"It's an early relationship, about four or five months, but we've known each other for about a year and a half.She's wonderful."
The comedian happily talked about how supportive Lord has been in his career.
"She's very smart. I love that. She's never been insecure about the amount of attention that I get." he shared. "She sees it the way I see it … a girl will yell out in the middle of a show like 'F–k me!' or something wild … and a lot of girls would be like, 'You have girls yelling out to you in the middle of the show?'"
He continued,
"I get off stage, she goes, 'What the f–k's that girl's problem? That's so annoying, you're in the middle of trying out this new bit that I know you've been working so hard for, [and] now she ruined the entire f—king thing.'"
Follow our Twitter account for more information related to other stars' personal life.