Federal US Agency Proposing a Ban on Gas Burners: One potential solution to the problem of gas stoves contributing to asthma in children is a prohibition by a federal agency.
Federal US Agency Proposing a Ban on Gas Burners
A US commissioner for consumer product safety told Bloomberg that gas stoves pose a "hidden hazard." A wide variety of possibilities are available. Agency commissioner Richard Trumka Jr. told Bloomberg,
"Products that can't be made safe can be outlawed." According to the report, the government organization is going to "take action" to reduce the pollution created by stoves inside homes.
Read more:-
This issue of gas stoves has been on the CPSC's radar for quite some time. In October, Trumka suggested that the CPSC poll the public about gas stove safety. Pollutants in the air have been related to asthma attacks and other respiratory problems.
Using a gas burner indoors has been linked to an elevated risk of current asthma in children, according to a study published in the International Journal of Environmental Research and Public Health in December 2022. The research concluded that gas stoves are responsible for nearly 13% of the current cases of childhood asthma in the United States.
US federal agency considering a ban on gas stoves

"US Consumer Product Safety commissioner said gas stove usage is a "hidden hazard." Any option is on the table. Products that can't be made safe can be banned"

Would be great win for #IAQ #EndFossilFuelshttps://t.co/wC8M30sTls

— Prof. Jose-Luis Jimenez (@jljcolorado) January 10, 2023
Trumka was quoted by Bloomberg as saying that the agency will soon accept public comment on the dangers of gas stoves. "establishing standards on emissions from the appliances" is another option to a complete ban.
One-third of American households use a gas stove, with that percentage approaching 70% in areas like California and New Jersey. EPA guidelines state that without adequate ventilation, indoor concentrations of nitrogen dioxide, carbon monoxide, and fine particulate matter can rise to hazardous levels.
A group of legislators wrote to chair Alexander Hoehn-Saric saying that short-term exposure to NO2 is connected to worsening asthma in children and that long-term exposure has been established to likely induce the development of asthma. They further noted that NO2 can exacerbate cardiovascular problems.
The letter, co-signed by Senators Corey Booker and Elizabeth Warren, argued that Black, Latino, and low-income households are disproportionately impacted by these negative reactions because they are more likely to live in close proximity to a waste incinerator or coal ash site, or because they have fewer resources to invest in improving their homes' ventilation systems.
The CPSC told CNN that it is not planning to propose any new regulations regarding gas stoves anytime soon since doing so would "involve a lengthy procedure."
Read more:-
In a statement, the commission explained that "agency staff plans to start gathering data and viewpoints from the public on potential hazards related with gas stoves, and proposed remedies to those concerns" later this year. As for gas stove emissions and associated risks, "Commission staff also continues to work with voluntary standards organizations."
Berkeley (in 2019), San Francisco (in 2020), and New York City (in 2021) have all banned natural gas hookups in all new building construction to cut down on greenhouse gas emissions. Twenty states, all of which are governed by the Republican Party, have "preemption laws" that make it illegal for municipalities to restrict natural gas as of February of this year.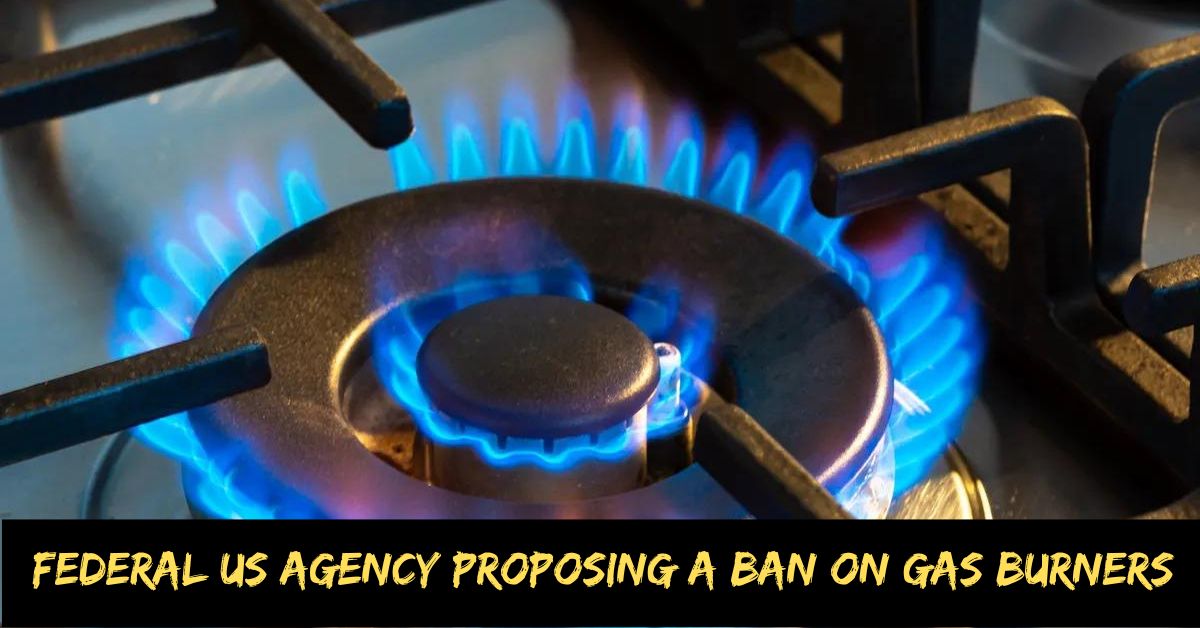 Sarah Fox, an associate law professor at Northern Illinois University School of Law, told CNN last year, "To me, that's what's remarkable about this new trend, it appears like states are attempting to eliminate the possibility before cities try to grab onto this." The natural gas business "has been very aggressive" in pushing for the passage of this legislation.
🚨#BREAKING: The Biden administration is considering a nationwide ban on natural gas stoves over concerns that they cause health and respiratory problems and other health issues pic.twitter.com/dkdaUWZ6jJ

— R A W S A L E R T S (@rawsalerts) January 10, 2023
The Association of Home Appliance Manufacturers sent a statement to CNN Business saying better ventilation is the key to reducing indoor air pollution from cooking.
For more than 40% of American households, gas stoves and ovens are the preferred and most cost-effective option, according to Jill Notini, a spokesman for the industry. All forms of cooking, regardless of heat source, emit air pollutants, particularly at high temperatures, so banning gas cooking would not solve the larger problem of poor indoor air quality while cooking.
Read more:-
In a blog post published in December, the American Gas Association argued against a restriction on the use of natural gas, claiming that it drives up housing costs because "electric dwellings require expensive retrofits."
— R A W S A L E R T S (@rawsalerts) January 10, 2023
Biden's historic Inflation Reduction Act, on the other hand, grants a rebate of up to $840 for the purchase of an electric stove or other electric appliances and up to $500 to offset the price of switching from gas.
Frequently asked questions
Is your gas stove destroying the planet?
Gas stove emissions are harmful to human health and the environment. As it turns out, fresh studies show that they can still cause problems even when switched off.
Do gas stoves have an emergency shut-off?
In the event of an emergency, you should familiarize yourself with the location and operation of the gas shut-off valves in your home. Aside from the main gas shut-off valve, your home's heater, range, and clothes dryer will each have its own gas shut-off valve.
Final Words: We hope you have found all the relevant information about the Federal US Agency Proposing a Ban on Gas Burners. Stay tuned with us here at Domaintrip.com for more latest news and information.