Former WWE Superstar Will Accept $3 Million to Make a Comeback Match
Former WWE Superstar Will Accept $3 Million to Make a Comeback Match: Kurt Angle and co-host Paul Bromwell brought up the million-dollar amount in an unusual context while discussing Shawn Michaels' return battle at Crown Jewel 2018.
The Heart Break kid, Triple H, The Undertaker, and Kane were all rumored to have received a cool $3,000,000 for their participation in the tag team match.
Former WWE Superstar Will Accept $3 Million to Make a Comeback Match
After seeing how much money Michaels made in one match, Kurt Angle wasn't surprised. Since Angle considers HBK to be a "WWE lifer," he is confident that the organization would always look out for him.
Read more:-
"Wow! And you know what? Unlike Shawn, I am not a lifelong WWE fan. So, he's still committed to the WWE because of the lucrative contracts he's signed "remarked the legendary player.
Kurt Angle wanted $3 million to wrestle 10 matches for AEW.

Kurt wasn't fukin around 😲https://t.co/ncHgtdINIe pic.twitter.com/WrLxEtuMSr

— Wrestlelamia.co.uk (@wrestlelamia) October 24, 2022
Check out this week's matchup between the New York Knicks and the Milwaukee Bucks if you like wagering on basketball games. This is an opportunity you shouldn't pass up.
How much did Kurt Angle get paid to compete in Saudi Arabia for WWE?
The fact that Kurt Angle appeared in two WWE events in the Middle East is generally forgotten by fans. In 2018, he participated in the Greatest Royal Rumble and then faced Dolph Ziggler in a brief match at Crown Jewel.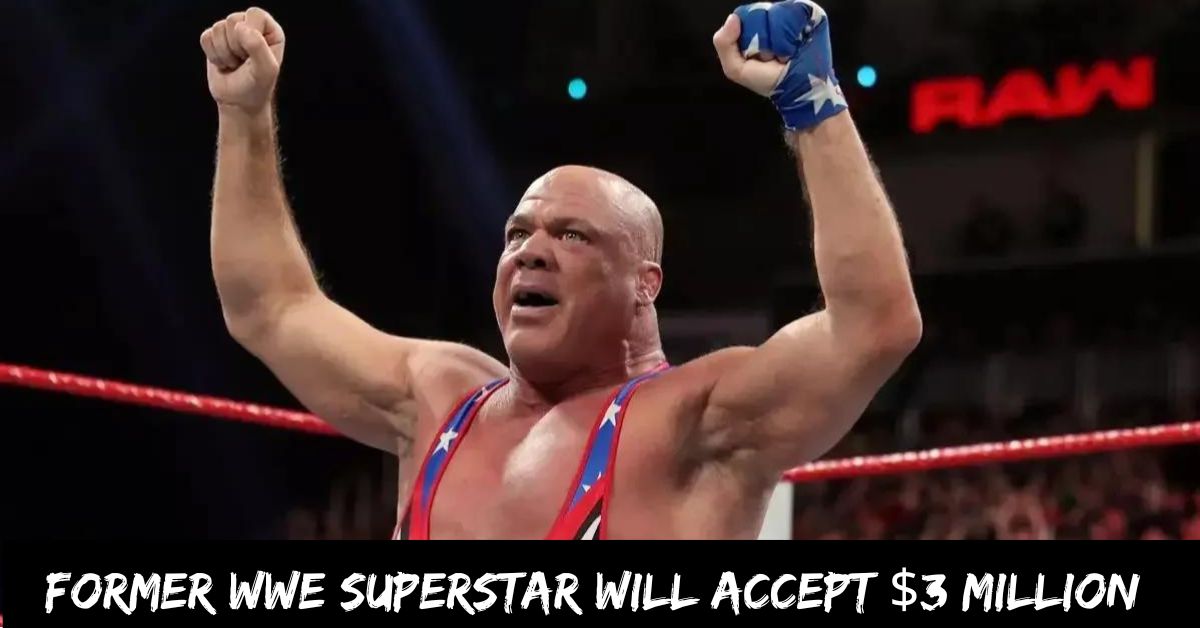 Kurt Angle didn't make as much money in Saudi Arabia as he had hoped to due to his lack of prominence. Since Angle has won multiple world championships, he is bound to be featured more prominently. Sadly, he was unable to sustain lengthier singles bouts due to physical limitations.
The Olympic champion made as much money as ordinary A-list stars do when headlining regular premium live events, despite not participating in the biggest matches on the Saudi Arabia cards.
Good Knees Or Bad Knees, Kurt Angle Wouldn't Hesitate To Wrestle In Saudi Arabia For $3 Million https://t.co/jwA1JL3MRT

— Fightful Wrestling (@Fightful) January 7, 2023
As Angle Said:
"And you know what? Let me just say that. The situations they placed me in were not ideal. There was a Battle Royal and I participated in it by doing a Royal Rumble. I also wrestled Dolph Ziggler for seven minutes. Don't get me wrong — Dolph was fantastic — but I just wasn't cutting it anymore.
Read more:-
I had hoped for a more prominent role, but the pay was excellent all the same. It was the equivalent of me headlining a pay-per-view."
Final Words: We hope you have found all the relevant information about Former WWE Superstar Will Accept $3 Million to Make a Comeback Match. Stay tuned with us here at Domaintrip.com for more latest news and information.