Georgia Holt, Actress, Singer And Cher's Mother, Dies At 96! What Is Georgia Holt Cause of Death?
Georgia Holt Cause of Death: Cher's mother, the singer and actress Georgia Holt passed away. She was 96. Cher announced the tragic news on Twitter on Saturday, saying "Mom is gone" along with a dejected emoji. The cause of death and the precise date of Georgia Holt's passing were not disclosed in the statement.
However, Variety pointed out that the singer was hospitalized in September after being diagnosed with pneumonia as a result of her ongoing health issues. At that time, the vocalist of "If I Could Turn Back Time" also provided an update.
She claimed that she had been MIA due to her mother's intermittent illness. Nevertheless, she reassured everyone that the matriarch was improving. It is still unknown if this played a role in her demise. Public information regarding her funeral and memorial services is still unavailable.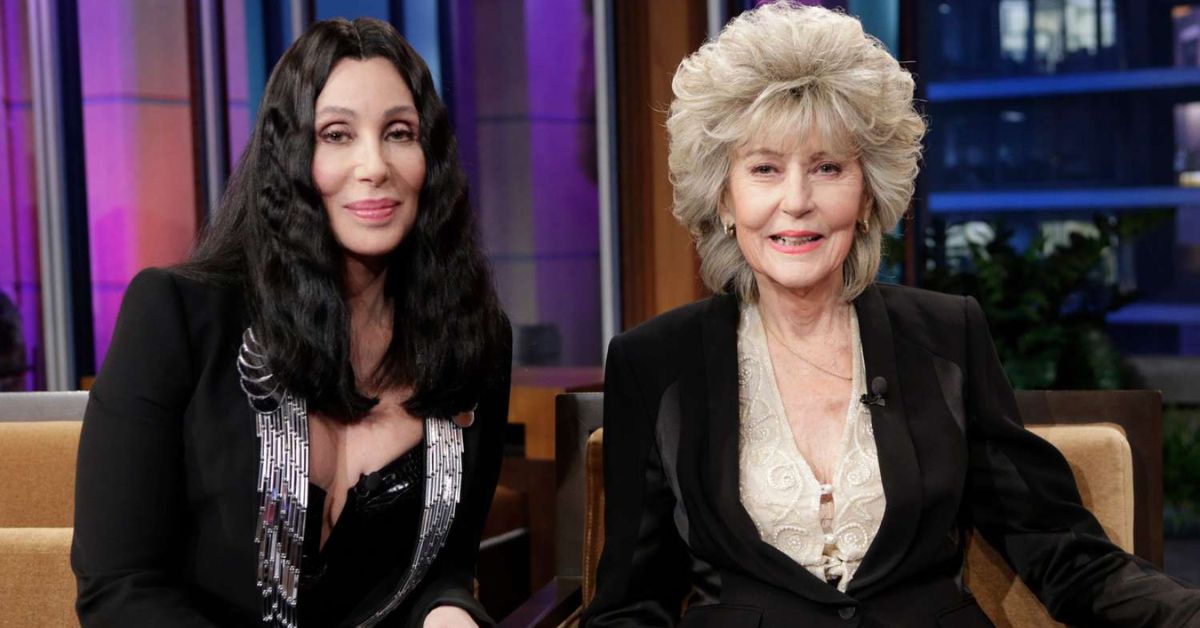 Coworkers and admirers sent heartfelt condolences to the bereaved family and paid tribute to Holt as Cher and her family dealt with this difficult time in their lives.
Georgia Holt Cause of Death
Georgia has been battling pneumonia for quite some time, while the precise reason for her death is unknown. It is assumed that she passed away as a result of the ill consequences. Her daughter, Cher, a well-known American musician, announced her passing. You may also check Kirstie Alley Death At The Age Of 71!
Georgia Holt's Legacy
Holt, whose real name is Jackie Jean Crouch, began her musical career when she was just six years old. Before getting the chance to work with Bob Wills and the Texas Playboys when she was 10 years old, she sang for the first time on a radio station in Oklahoma City.
Before beginning her acting career, she had previously won numerous talent and beauty contests. She played an uncredited part in the 1950 film "A Life of Her Own." She joined "Watch the Birdie" as well.
Cher's mother, #GeorgiaHolt, who was an actor and singer, has passed away.

The singer, who is an ardent social media user, has not shared the cause of death or any other detailshttps://t.co/04AY54kG7X

— WION Showbiz (@WIONShowbiz) December 11, 2022
The Adventures of Ozzie and Harriet, "Grounds for Marriage," "I Love Lucy," "Superstars and their Moms," "Father's Little Dividend," and "Artists and Models" are just a few of the movies and TV episodes she appeared in after her roles in the two films.
Elvis Presley's band assisted Holt in 1980 during the recording of the album "Honky Tonk." After her master tapes were discovered in her garage, it was not released until 2013, though. She talked openly about being signed by a record label because she is Cher's mother in a 1978 interview with PEOPLE Magazine.
Cher confirms the death of her mother, Georgia Holt, on Twitter. "Mom is gone😔" https://t.co/wp9Cw3qRaP

— VANITY FAIR (@VanityFair) December 11, 2022
"I am aware that the fact that I am Cher's mother might make a record label want to sign me. Although I'd like to have a profession, I won't be a novelty or a fad. Many people tell me I can accomplish it, "She spoke.
Holt and Cher frequently performed duets in the years before her passing; they even made an appearance in the Mother's Day Lifetime documentary "Dear Mom, Love Cher."
Frequently Asked Questions
What nationality is Georgia Holt?
Georgia Holt was an American singer-songwriter, actor, and model. She was born Jackie Jean Crouch on June 9, 1926, and she passed away on December 10, 2022.
Is Georgia Holt still married?
They were wed between 1961 and 1964. Between 1957 and 1961, she was married to Joseph Harper Collins; between 1970 and 1974, she was married to Hamilton T. Holt. Craig Spencer and Georgia have been partners since 1976, but they have never been married.
How old is Georgia Holt?
She is 96 years old at the time of her death.
Final Lines