Howie Mandel Net Worth 2022: How Much Money Does Mandel Make On America's Got Talent?
Howie Mandel Net Worth: Howard Michael Mandel is a comedian, actor, producer, and television host from Canada. He is ranked among the top 100 comedic performers of all time. He has hosted "Deal or No Deal" on NBC in both the United States and Canada.
In television shows and films like "Muppet Babies" and "Gremlins," he has also provided the voices of numerous characters. He has been in television programs such as "Good Grief," "Lois & Clark: The New Adventures of Superman," "Bobby's World," and "St. Elsewhere," where he portrayed the infamous intern, Dr Wayne Fiscus.
Mandel has also had appearances in a variety of films, including "Killing Hasselhoff," "Hansel and Gretel," and "Walk Like a Man." Along with being a skilled performer, he has also served as executive producer for several programs, including "Deal with It," "The Howie Mandel Show," and "Bobby's World." He serves as one of the judges on the wildly successful program "America's Got Talent."
Howie Mandel Early Life
Al Mandel and Evy Mandel welcomed Howie Mandel into the world on November 29, 1955, in Ontario, Canada. His parents have Polish ancestry. His father was a lighting manufacturer and real estate agent.
A sand fly afflicted him with myiasis while he was travelling to Florida, and it developed under his skin. Although he was able to recover from the infection thanks to the assistance of doctors and his mother, the incident ensured that he would have severe OCD from the time he was a little boy.
He attended William Lyon Mackenzie Collegiate Institute but was dismissed after pretending to be a school board member. He began a carpet company after being expelled.
Howie Mandel's Personal Life
Howie Mandel is married to Terry Mandel, and the two have three kids together: Riley and Jackie, two daughters, and Alex, a son. The actor-comedian has OCD, ADHD, and colour blindness.
He experienced a small heart attack on January 12, 2009, and was subsequently hospitalized. Here's the Deal: Don't Touch Me, his autobiography, details his difficulties with OCD and ADHD.
Howie Mandel Career
Howie began performing at The Comedy Store, a comedy club in Los Angeles, after being encouraged to try it by his friends. Fortunately, a producer took notice of his performance and hired him to appear on the humorous game program "Make Me Laugh" in 1979.
He served as David Letterman's opener during the same year. He was cast with Susan Anspach and Donald Sutherland in the 1980 film "Gas" in a pivotal role. The comedian shot to fame in 1982 after landing the role of Dr Wayne Fiscus in the American medical comedy-drama "St. Elsewhere."
The program aired from October 26, 1982, to May 25, 1988, and during that time it garnered 13 Emmy Awards. The humorous actor acted in a handful of films between 1983 and 1984. In the film "The Funny Farm," he was initially cast as Larry Pound.
Following that, he provided the voice of Gizmo in the horror comedy film Gremlins and played Wienerhead Waldo in the television film The Princess Who Had Never Laughed. Additionally, he provided three separate characters' voices for 26 episodes of the television show "Muppet Babies," including Bunsen Honeydew, Skeeter, and Animal.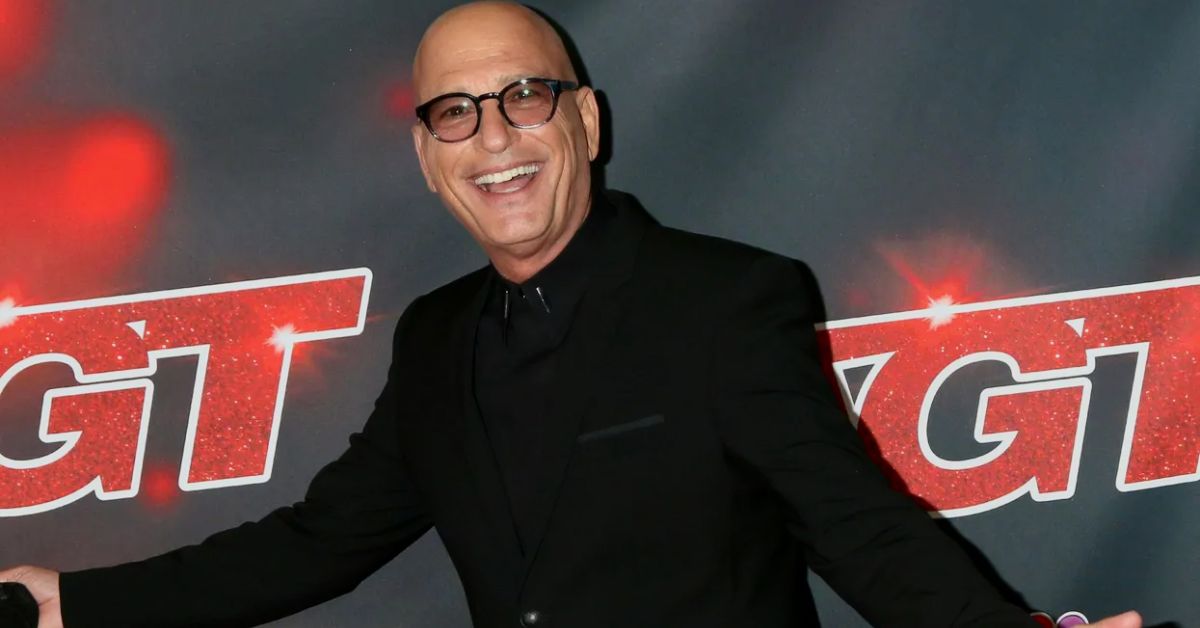 Additionally, he served as the voice of the animated TV short "Where Did I Come From?" He starred as the main character in the action comedy film "A Fine Mess" in 1986. He played the title role of Bobo Shand in "Walk Like a Man" the following year.
Mandel continued to appear in stand-up comedy performances. He organized numerous tours while working on various TV movies and shows, showcasing his comedic talents. He played Steve in the comedy series "Carol & Company" episode "Myra and the Messenger" from 1990.
His voice acting was also heard in "Gremlins 2: The New Batch." Then he appeared often in the television series "Good Grief" from 1990 to 1991. His debut appearance was in the episode "Ladies and Gentlemen… Ernie Lapidus!" when he played the role of Ernie Lapidus.
In the series, he made one final appearance on February 3, 1991. Between 1992 and 1994, Howie Mandel concentrated more on stand-up comedy while continuing to appear in a variety of TV appearances.
The Professor in "The Amazing Live Sea Monkeys," Mealy in "David Copperfield," Danny Klay in the TV movie "Shake, Rattle, and Rock!" and Sam I Am in the 1994 film "In Search of Dr Seuss" are just a few of the parts he played during this time.
He provided the voice in 1995 for the computer game "Great Word AdventureLil "'s Howie character. In the television movie "Harrison Bergeron," he also portrayed the part of Charlie. For the video games "Great Reading Adventure" and "Great Math Adventure," he provided his voice once more.
Mandel has appeared in TV programs including "Bless This House" and appeared as Mr Mxyzptlk in a "Lois & Clark: The New Adventures of Superman" episode. Bobby Generic, a character in the American animated series "Bobby's World," was voiced by Mandel.
He not only demonstrated his voice-acting prowess but also served as the show's executive producer. Bobby's World received numerous Emmy nominations during its run from 1991 to 1998. From 1998 to 1999, the comedian also served as a showrunner for "The Howie Mandel Show."
Later, he appeared as himself in the TV parody documentary "Jackie's Back." He first provided the voice of Jack in the 2000 film "The Tangerine Bear: Home in Time for Christmas!" before providing the voice of Comet in the film "Timothy Tweedle the First Christmas Elf."
He was portrayed by Ralph Roberts in the television series "Monk" in 2008. In an episode of the sitcom "The Big Bang Theory" titled "The Re-Entry Minimization," he also guests featured as himself. The NBC game show "Deal or No Deal" served as the launchpad for Howie Mandel's hosting career.
For four seasons, from December 19, 2005, to May 18, 2009, he served as the show's host. The program was cancelled due to a drop in viewership, but Mandel later hosted five episodes of "Deal or No Deal Canada" in 2007.
Howie served as both a star and an executive producer in the 2009 NBC comedy series "Howie Do it." Mandel also served as the host of the Fox program "Mobbed," and in 2013 he created the TBS program "Deal with It."
Along with hosting the game program "Take It All," he has also hosted the NASCAR Sprint Cup Awards Ceremony. On September 3, 2015, the actor-comedian was spotted hosting the 100th episode of "Impractical Jokers." On December 23, he also went to WWE's "Tribute to The Troops" event.
He took David Hasselhoff's place as the longest-serving judge on NBC's "America's Got Talent" in 2010, replacing him. For the programs "On My Way Out: The Secret Life of Nani and Popi" and "Caraoke Showdown" in 2017, he served as an executive producer. Additionally, he played himself in the film "Killing Hasselhoff" and the TV show "Superstore."
I guess @jimmykimmel was the only one laughing his pants off 😂 https://t.co/CvLbUPNisX pic.twitter.com/pMK2kBJjAO

— Howie Mandel (@howiemandel) November 17, 2022
Howie Mandel's Net Worth
The actor, comedian, and TV host Howie Mandel was born in Canada and has a 60 million dollar net worth. For his role in the television drama "St. Elsewhere" in the 1980s, Howie Mandel first gained widespread recognition. More recently, he hosted the American and Canadian versions of the game show "Deal or No Deal" and served as one of the judges on "America's Got Talent."
How Much Money Does Howie Mandel Make On America's Got Talent?
After a string of stand-up performances and television roles, including ones on St. Elsewhere and Deal or No Deal, the comedian from Toronto was hired as a judge on America's Got Talent, where he makes an estimated $1.75 million annually. Howie is said to receive $70,000 for each episode of the show.
Actual Property
In the northwest suburbs of Los Angeles, Howie Mandel spent $2.6 million on a ranch-style property inside the gated community of Hidden Hills. The single-story home is slightly more than 2,200 square feet and features four bedrooms, 2.5 bathrooms, a separate guest or staff quarters, and another bathroom.
The house was sold with completed and authorized plans for a much larger, roughly 10,000-square-foot home. Mandel and his wife own the brand-new mansion through a family trust. The three-story house is probably an investment property; it sits on more than an acre.
The custom kitchen, yoga studio, wine cellar, home theatre, and indoor-outdoor lounge with a wet bar are all features of the six-bedroom, seven-and-a-half-bathroom house. The backyard has a sizable patio with a living and dining space, a pool, a Jacuzzi, and a sizable lawn.
Howie listed this house for $10.5 million in June 2020. In the end, he sold this home for $9.5 million in November 2020. Jalen Ramsey, an NFL player, made the purchase. Mandel also has a second house in Hidden Hills, a nearly 13,000-square-foot mansion he designed on property he paid $650,000 for in 1999.
He also owns a house in adjacent Calabasas that he paid $1.53 million in late 2016. Additionally, he owns three modern condominiums in the same Santa Monica building that were acquired in three different transactions between late 2013 and mid-2016 for a combined $4.8 million. He received $7 million for the house he had built on Malibu's Point Dume.
Frequently Asked Questions
What ethnicity is Howie Mandel?
In North York, Ontario's Willowdale neighbourhood, Mandel was born and nurtured. He is Jewish, and his ancestors left their native countries of Poland and Romania.
What syndrome does Howie Mandel have?
ADHD. Howie told ADDitude that his ADHD has affected every member of his family, including his wife Terry and their three children Alex, Jackie, and Riley. In March 2022, he admitted, "My wife and children have gone through therapy because of the issues my disorders have caused. "There is no treatment for me.
Does Howie Mandel have hair loss?
Howie Mandel, meanwhile, has never experienced male pattern baldness or alopecia (at least, not so far as the public knows). The overwhelming consensus is that Howie didn't lose his hair; instead, he shaved it off and went bald out of OCD.
Final Lines
We have high hopes that you will find this topic to be entertaining. This article contains all the information regarding Howie Mandel's net worth. If you like this article, share it with your friends and family. You can read more articles about John Aniston and Seth Rogen on our website, domaintrip.com.